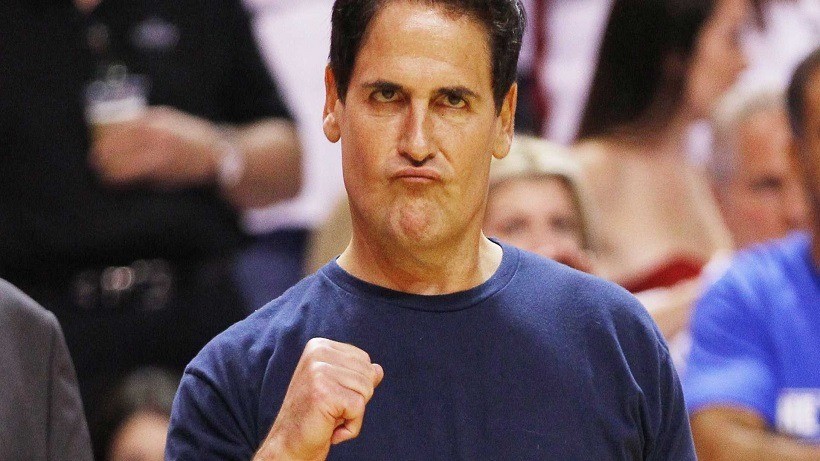 This past weekend at IEM San Jose Mark Cuban, owner of the Dallas Mavericks Basketball team and regular on Shark Tank, played in a showmatch versus the CEO of Intel. Both of the businessmen were teamed up with professional players in a pretty heated showdown. Trash talk ensued, fines were paid, but what on Earth was Mark Cuban doing at IEM? First of all, let me clarify what I meant about fines. Mark Cuban dropped the F-bomb during an interview and was immediately fined $15,000. I feel the build up for his response is best described by a BuzzFeed style headline – "You Won't Believe What He Said Next…"
Cuban did not say why he was so interested in IEM San Jose, and it's clear that this was not some publicity stunt to Intel. Cuban seems genuinely interested in eSports, and League of Legends in particular.
"I'm a noob. I'm still getting into it, but I love it. It's like playing five-dimensional chess against the world. It's like one of the smartest games I've ever played, you've got to have dexterity, you've got to be quick. This is a real sport and people are going to figure it out really really quick."
Cuban's response to his involvement in eSports was "stay tuned," but what I loved the most was his comment to Colin Cowherd saying "I love Colin, but he's an idiot." You may remember Cowherd's comments regarding the broadcasting of Heroes of The Dorm, a Heroes of the Storm tournament, which was broadcasted on ESPN.
Cuban's interest in eSports is great
No matter what, when big money starts paying attention to eSports, regardless of his motive, it's a good thing. I mean no disrespect calling Mark Cuban "big money," but this is exactly what I was talking about when I mentioned money and the dependency of sponsors for major eSports initiatives. The interest from people like Mark Cuban, and other wealthy individuals who show interest, is a step in the right direction. I wouldn't go as far as saying celebrity involvement in eSports is good, but involvement of business minds like Cuban can push the industry in the right direction. League of Legends is one of the major titles which can relate to Cuban's main sporting endeavor (owning the Mavericks), since most major League of Legends teams are owned by private people worth more money than we will see in our collective lifetimes.
This leads me to believe that Mark Cuban is either interested in investing in eSports, or buying his very own League of Legends team. It won't be long before someone on Shark Tank approaches the panel with an eSports idea and I'm sure we can watch Mark Cuban's face light up. Regardless this is exactly what we need, and I'm sure it will pressure and influence a few more like-minded individuals to step forward and show similar interest in eSports.
Last Updated: November 24, 2015