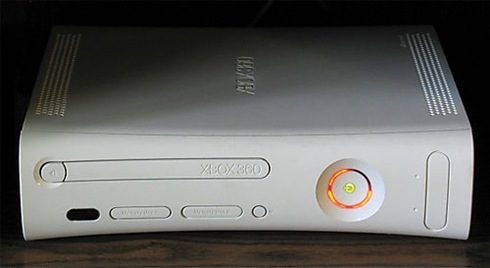 With the liquidation of Mi Digital currently under way the big question for us gamers is who is going to take over the distribution and support for the Xbox 360 in South Africa.
The Xbox 360 is doing very well in South Africa and as such you can be sure that it will continue to be available moving forward. There are a few notable companies that would now be circling the Mi Digital carcass so lets take a look and see who is most likely to take over the mantel of the Xbox 360's distribution.
Ster Kinekor
Ster Kinekor currently distribute the PS2,PS3 and PSP in South Africa and obviously have all the contacts and experience required to take over the Xbox. However I highly doubt Microsoft or Sony will allow Ster Kinekor to distribute both the PS3 and 360 and as such I give it a 5% chance of happening.
The Core Group
Our local Nintendo Wii distributor once again has all the boxes checked and seeing that the Wii is not in direct competition to the 360 has a better chance than Ster Kinekor, however I doubt it will happen as their marketing arm is targeted more towards the Apple market and there will be a question mark around their ability to target hardcore gamers. I give them a 15% chance of winning the rights.
Megarom have the hardcore gamer market down perfectly and their marketing and distribution ability would suit the Xbox 360 down to the ground. However seeing that they are solely a software distribution company there would be a question around their ability to handle the different logistics of hardware. I think this one may be a gamers preferred option but in reality I think there is only about a 40% chance of it happening.
Nu Metro
Nu Metro have recently made huge strides in the local gaming market and there have been persistent rumours that they harbour a desire to distribute a console as well. While the 360 may not have been in their sights previously I expect them to make a strong case for picking it up… Say a 70% chance on this one
A Yet Unnamed Mi Digital off shoot
This is the one I suspect will be the winner, Mi Digital have apparently been liquidated thanks to their parent company running out of money. As such we can presume that Mi Digital was a financially viable company in it's own right and as such are perfectly placed to continue the distribution as a new company. I see this as a 70% option as well.
Microsoft
It's Microsoft, they have the money, resources and ability to easily handle the distribution. They could simply hire all the ex-Mi Digital staff members and create a Xbox 360 distribution department in their swanky offices in Fourways. With this option it's more whether they want to do it or not. Right not I give this option a 75% chance of happening.
Everyone else
I expect Microsoft to receive a flurry of requests for information about this licence from every hardware and software distributor in South Africa. Out of everyone else I would suspect Mustek may be the most likely dark horse to make a go of it but I do think it will be taken over by someone who is already in the gaming industry.
And that's it, as you can see we don't have any secret info on who is going to take over the distribution but as soon as we hear anything we will be posting it up.
Do you think I missed someone? Let me know in the comments.
Last Updated: July 1, 2009