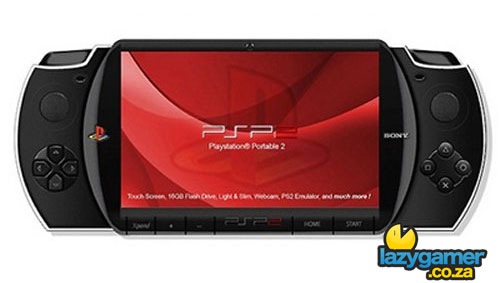 Last year, the effects of Sony's big E3 announcements were somewhat diminished by the fact that the were leaked quite some time before the event. We already knew the less than successful PSPGo was coming and that the PS3 would be coming in a new, slimmer configuration.
That may happen again, as rumours point to the PSP2 as being in production, and set to be unveiled at E3.
A senior industry source speaking to MCV, figures that a "significant increase in marketing" is being allotted for two key publishers during Q4 2010, with one publisher telling them that it's waiting for Sony to announce its new handheld platform before it can reveal its future PSP plans.
The PSP, now six years old has – despite revisions and updates – remained largely the same since its initial release, barring the driveless, futureless PSPGo, of course.  The unnamed publisher speculates that a new iteration will possibly be revealed at E3. According to MCV there are no leaked documents, specification or images as yet, putting this in wild speculation territory.
I think it's time for a new wave of handhelds. The PSP, while technically capable was marred by easy piracy and, early in its life, bad ports of PS2 games which mostly didn't feel right on account of the portable's single analogue..nub thing. By the time it really picked up momentum, core gamers in general stopped caring. If a new PSP is on the way, what features would you like to see implemented, removed or refined?
Still, with gorgeous new games like ModNation Racers and the recently announced God of War : Ghost of Sparta coming to the handheld, there may be some life in it yet.
Source : MCVUK
Last Updated: May 13, 2010