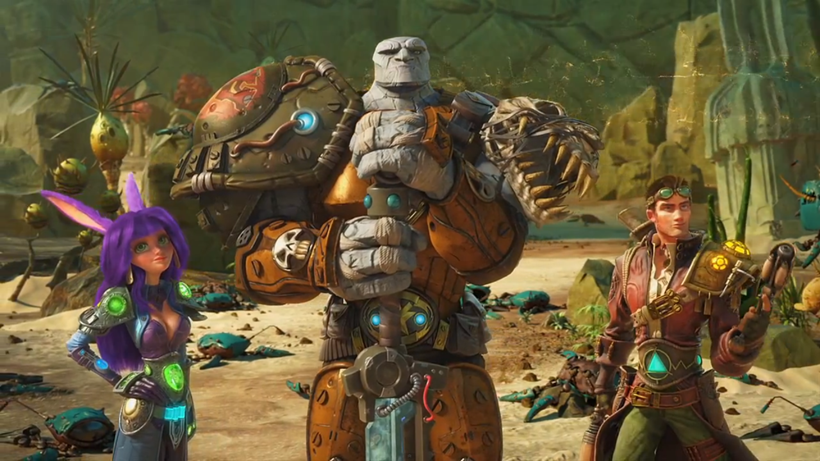 Wildstar is one of those MMOs that has managed to survive in the harsh, difficult land these games find themselves competing over. But like many others subscriptions just aren't doing it anymore, prompting developers Carbine Studios to announce the transformation to Free-to-Play back in May. It's been a slow process too, but Wildstar is finally ready to shed its paying ski, and soon too.
Wildstar will fully go free-to-play at the end of this month, on September 29th to be exact. All accounts that have a paying subscription on them will be converted to Signature accounts – which bestow upon you some extra goodies for paying and support the game since launch. Signature status can be maintained if you continue paying too, with all the details about what you get over normal, free accounts documented in full over here.
Inactive or otherwise non-paying accounts will be converted to Free status, which really just strips away some added benefits like Auction House slots and Currency earning rates. The game itself is completely open, with Carbine not wanting to lock free players out of content that still paying ones would have access to. Expansion in the future might require a little bit of an investment, but for now there's nothing stopping players from enjoying Wildstar for absolutely nothing.
And that's part of the reason why the free-to-play model has worked to revive so many other MMOs before, with DC Universe being a prime example. Offering some smaller in-game purchases and functionality for truly dedicated players keeps some money rolling in, but at least the barrier for entry doesn't exist anymore.
Hell, I might even give it a go again – with my fond memories of being a space cowboy still fresh from the last time I embarked on Wildstar's unique look at MMOs. It's really good stuff, made by a talented team of developers – it's just a pity they released what would have undoubtedly been 2005's best MMO in 2014.
Last Updated: September 4, 2015