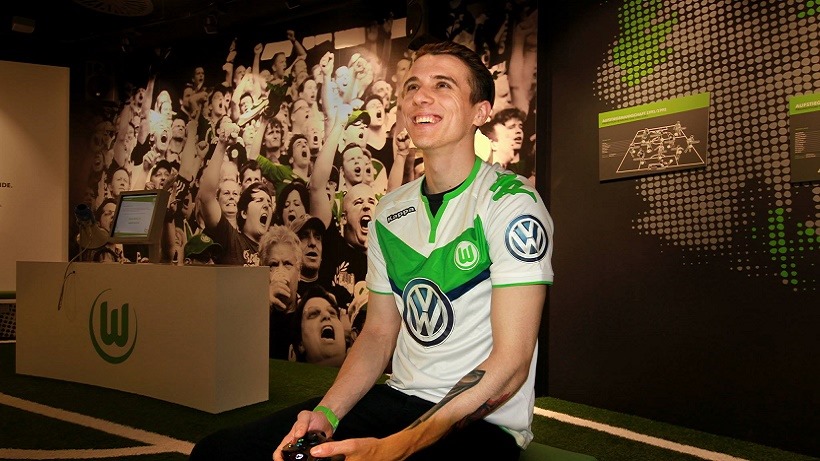 Wolfsburg, a German football club in the Bundesliga, have entered eSports by hiring their first FIFA Football player. David Bytheway, a 22 year old  from Wolverhampton, is the first player to join Wolfsburg in the 2016 Winter transfer period, but he's no conventional Football star. Bytheway is an English FIFA player who has now become the "official FIFA player" for the club in an effort to bring football and eSports closer together, reports the Dailymail.
The effort of combining eSports and sports is no new venture for clubs around the world. Besiktas FC opened their doors to eSports in 2015, and in July last year Spanish basket ball team Baskonia welcomed five new eSports teams to their organization. Wolfsburg, however, are the first football club to promote eSports and sports on the same field, combining football both on and off the field.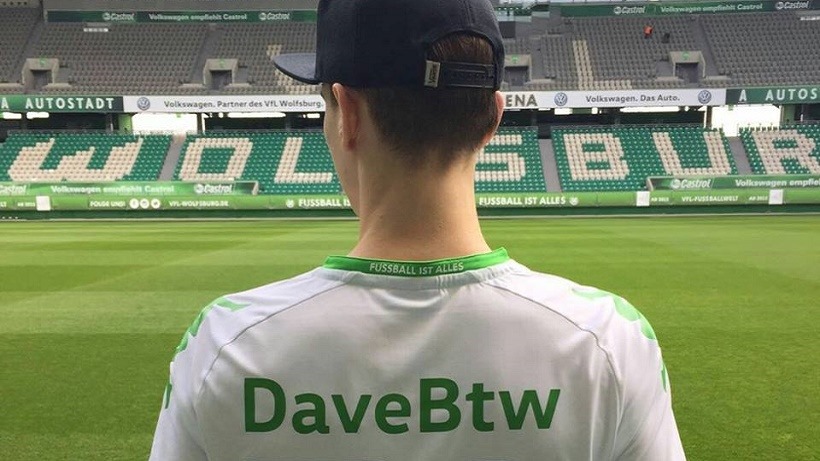 David Bytheway at Wolfsburg
Wolfsburg hope to usher in a new era of football by influencing other clubs to close the gap on the booming market. The League of Legends Worlds final drew in 27 million people in 2015, and this is a number which cannot be ignored by conventional sporting leagues around the world. The aim is to introduce eSports into the football leagues, such as the Barclays Premier League or the Bundesliga, which will aid the brand who already draw in millions of viewers for their premier matches. Wolfsburg are the first, but with their influence they hope to not be the last.
Bytheway shares a similar vision for FIFA Football in his statement to the BBC:
'It was just something I was doing at home to start with, just playing my friends and wanting to be the best out of them, and all of a sudden I'm a part of a football club.

'In five years time when we look back at this we'll think, "Wow they really started something here".

'Less than a year I hope, before the first Premier League team does this as well.'
For now Bytheway will remain in Wolverhampton, UK to train and compete in tournaments around the world. His move to Germany is a possibility in the future where he will more than likely become a huge attraction for Wolfsburg as he promotes the existing interest in eSports. His live streams of practice matches and tournaments already draw in considerable viewers, and this new addition by Wolfsburg will aid his growth as a player and promoter as the poster player for the bridging gap.
Like esports?
Check out esports central
Last Updated: February 15, 2016