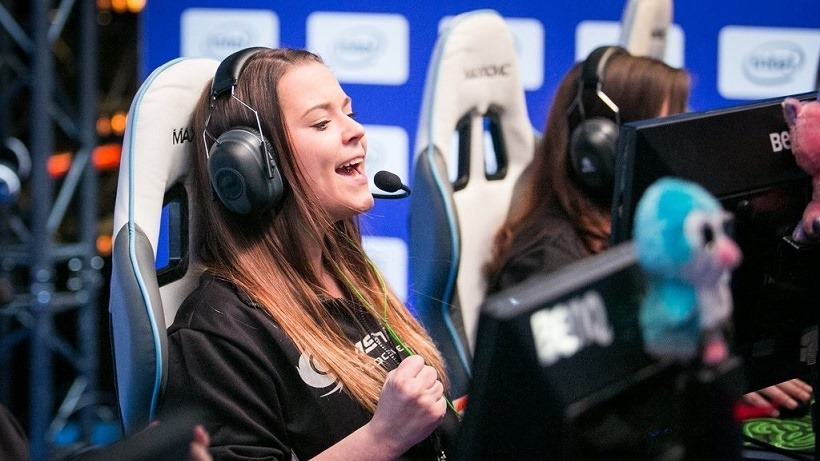 Diversity in any workplace often plays a crucial role in the growth of  industry. It's no secret that eSports is rapidly growing, but it is still a majorly male-dominated industry, and one cannot help but sit and wonder what the potential growth would be like if it was diverse like many other industries. I'm not only talking about the player base, I'm talking about at a corporate level too. Female developers, team owners, managers, coaches, and players, of course. The all-boys club that is eSports will soon hit a wall in terms of growth, and the movement of including more women in eSports is already underway. Let's be honest, the stereotypes of "girl gamers" has no place.
Women in eSports
I happened upon an article earlier today where the LA times spoke about three ways to grow eSports as an industry. The first topic was of course "The role of women" and it got me thinking. We're essentially cutting out a huge chunk of community when we consider the market share of male and female gamers. Do eSports cater for women? Is there interest generated for women in playing, or just being involved somehow? Do men affect their decisions? Honestly this topic can be discussed in great length, and perhaps one day I will dig deeper into it, but for today let's take a look at a few interesting pieces and make a formative decision on the crucial role women play in eSports.
I'm going to quote the entire piece from the LA Times, because it's an interesting, and thought-provoking excerpt:
"Though women make up half of U.S. video game enthusiasts, only about a fifth of those who watch video game tournaments identify as women, according to research group Nielsen.

"Gaming experts say that's partially because women tend to be heavier players of casual puzzle and word games that aren't yet associated with eSports. Someone will exploit that gap and broaden the audience for eSports, said Gregory Milken, a venture capitalist who co-owns the "League of Legends" team Immortals, and whose father, Michael Milken, founded the institute that organizes the annual conference..

"Kevin Lin, chief operating officer of the male-skewing Twitch, said the company has been increasingly thinking about how to fit women into eSports. A small number of women play on professional teams alongside men, but there have also been women's-only tournaments formed (like how major sports work today). The best approach for eSports is unclear. Twitch has been moving to boost internal diversity as it ponders the issue though, Lin said, including by working with T.L. Taylor, a sociologist known for her studies of gaming communities."
There is an ongoing debate whether women should compete separate to men, and for now I'm leaning towards yes. But in the future, I don't see how women could not be at the same, if not better at certain eSports. There are a great number of social theories as to why some women choose the more casual side of gaming, one being that it is a "boys only club." But as I mentioned above, there really is no place for that in 2016.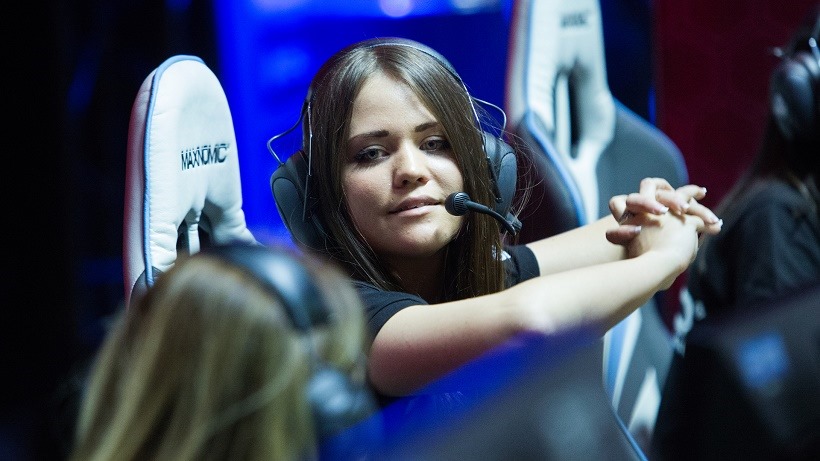 Julia "Juliano" Kiran, from Team Secret, recently took part in the HTC 1v1 CS:GO tournament. Being the only woman at the tournament, Juliano took 12th place alongside her male peers, causing a few upsets along the way.
Polygon, as early as 2014, also looked into the role of women in eSports. They shared a few interesting points as to how many of the gaming companies target male gamers and don't give much consideration to female gamers. Two years later and this is still the case.  They place a lot of the blame on marketing strategies by major players in the eSports industry.
"While often blamed on sexism in the pro-gaming community, the low numbers of professional gaming women is in part a result of marketing strategies aimed to encourage a much more specific demographic: men between the ages of 21 and 3. As companies like Intel and Coca-Cola begin to invest in eSports they do so with an eye toward connecting not with the profession as a whole, but specifically "affluent young men," says a study from SuperData Research."
The article also brings up an interesting point about some eSports tournaments, and eSport as a whole, being bigger than the Super Bowl. American Football is a male-dominated sport, with a large female fan base. eSports is a cultural activity which has women on both sides of the playing field, and they can rightfully flourish in both. They can compete, and work in eSports. By this comparison eSports should essentially be double in size, and this is the brick wall I fear we may hit.
Companies like ESL and IEM have already made a push for more women in eSports. You'll recall the AnyKey initiatives which were put in place at the last IEM convention in Katowice.
In closing
These are just two examples of hundreds, spread across two years, about women and their role in eSports. Honestly I don't have the answers, but what we can do for now is promote awareness and we're actually on the cusp of eSports breakthrough in South Africa and it's now our duty to not make the same mistakes as our international neighbours when looking at including ALL demographics in eSports. Once our major companies start paying attention we can only push them in the right direction to make sure all people are considered when creating a marketing strategy to grow gaming.
Like esports?
Check out esports central
Last Updated: May 6, 2016