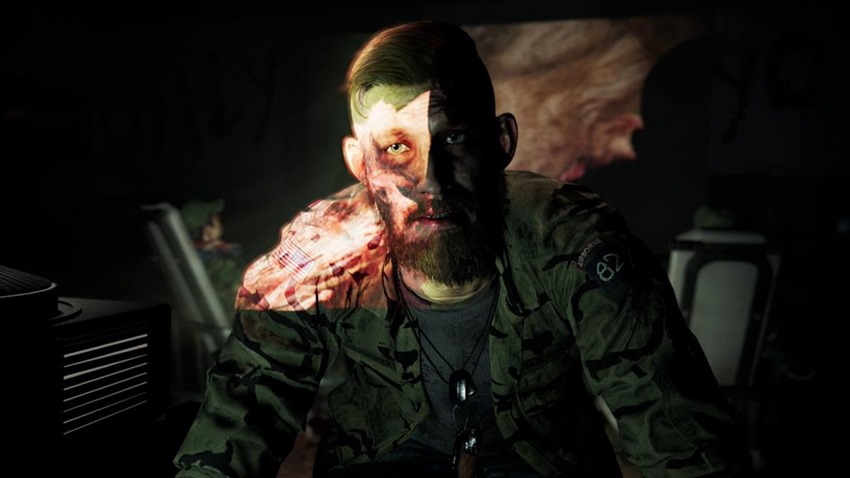 What, you thought you'd go a whole day without clickbait? HA! YOU WISH! I have ascended, I have become the Clickbait King and you won't believe what I'm about to do next. Or maybe you will, because I'm about to beat my chest until it caves in, as you bear witness to the glory of:
AN ACCOLADES TRAILER!
Not just any accolades trailer however, but one for Far Cry 5. Bad news though: Said glory has to be shared with two other websites. You may have heard of them or even visited them when I wasn't looking that one time: M-Pleb and SA Lamer. That's what I call them, because I've gone mad with power since Geoff's fibre internet connection died a gruesome death yesterday. Here's the trailer with some of my most coherent words attached to it:
And if you can't see what it says, here's a few screengrabs: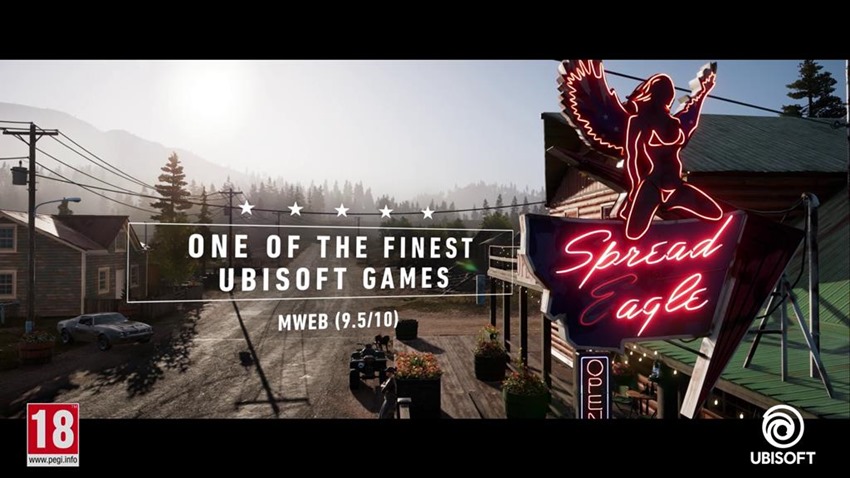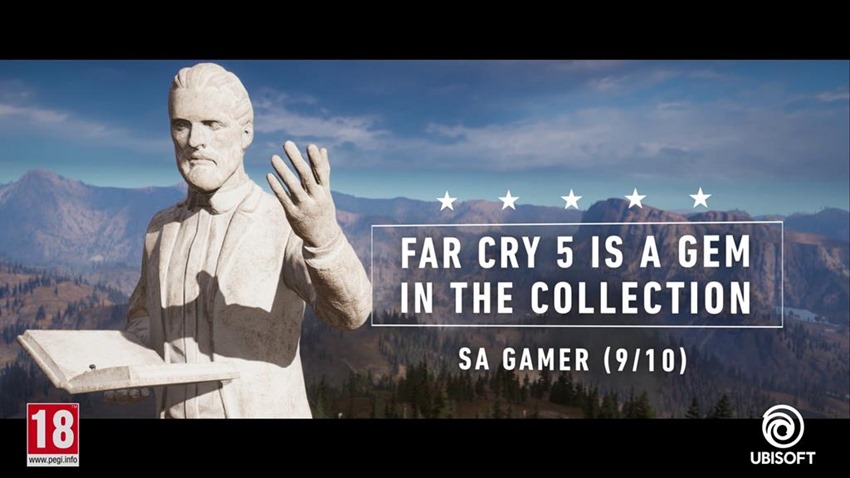 Of course, the quote by the fella over at Critical Sh*t is the worst. I hate him so much and yes I just realised that I played myself: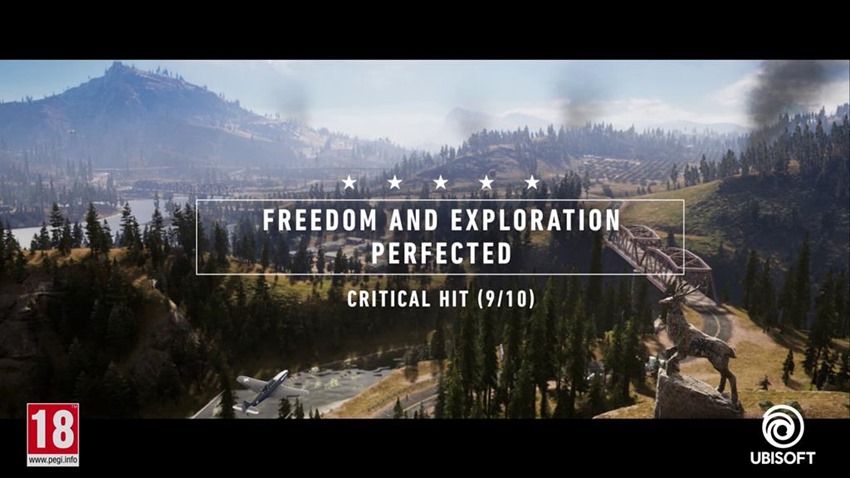 Anyway, further marketing proof that Far Cry 5 is a great game. You should go play it and roast some bears in this week's live event while you're at it. Or better yet, you should use Boomer exclusively because he's better than a mountain lion fang for hire.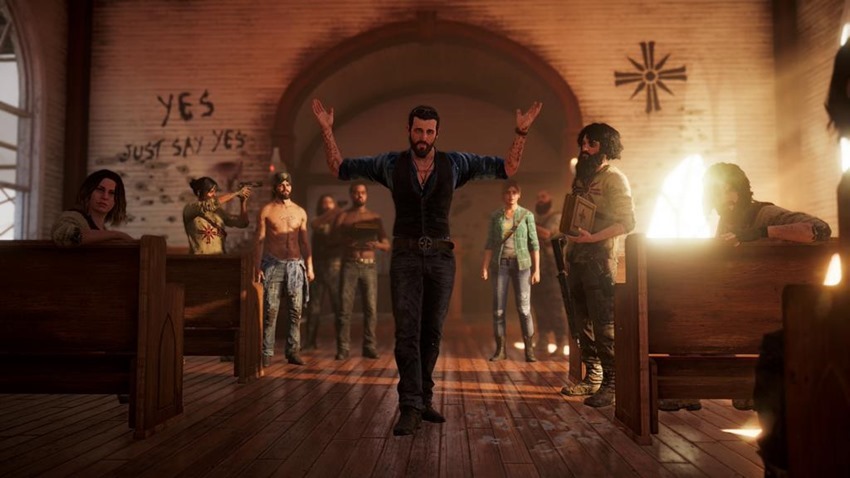 Last Updated: April 5, 2018