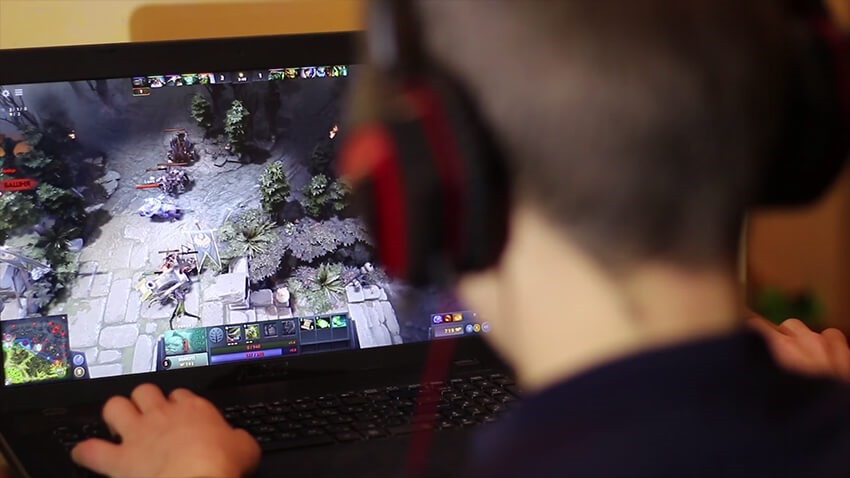 Since last year, the World Health Organisation has tried to pin down video gaming that has a net negative impact on life as a disorder – but it was originally a bit wishy-washy in what it classed as a disorder. In its new draft on the International Classification of Diseases manual released yesterday, the WHO has now classified excessive compulsive gaming as a disorder.
It defines the disorder as being "characterized by a pattern of persistent or recurrent gaming behaviour ('digital gaming' or 'video-gaming'), which may be online (i.e., over the internet) or offline, manifested by: 1) impaired control over gaming (e.g., onset, frequency, intensity, duration, termination, context); 2) increasing priority given to gaming to the extent that gaming takes precedence over other life interests and daily activities; and 3) continuation or escalation of gaming despite the occurrence of negative consequences."
Effectively, it's only a problem if it's severely and negatively affecting your life – if you're neglecting responsibilities to play videogames, for example. The draft also outline show to diagnose such a disorder, saying that it has be evident over at least a year:
"The behaviour pattern is of sufficient severity to result in significant impairment in personal, family, social, educational, occupational or other important areas of functioning. The pattern of gaming behaviour may be continuous or episodic and recurrent. The gaming behaviour and other features are normally evident over a period of at least 12 months in order for a diagnosis to be assigned, although the required duration may be shortened if all diagnostic requirements are met and symptoms are severe."
It means you're unlikely to claim any disability benefits because you game a lot, because you're all a balanced lot who play games in a healthy way.
The WHO also classifies something it calls "hazardous gaming," which they say "refers to a pattern of gaming, either online or offline that appreciably increases the risk of harmful physical or mental health consequences to the individual or to others around this individual. The increased risk may be from the frequency of gaming, from the amount of time spent on these activities, from the neglect of other activities and priorities, from risky behaviours associated with gaming or its context, from the adverse consequences of gaming, or from the combination of these. The pattern of gaming is often persists in spite of awareness of increased risk of harm to the individual or to others."
This doesn't mean that medical professionals are planning to take your games away or restrict their use through law. The number of people this might affect would be a very small percentage of people who play games. Of course, gaming industry spokespeople aren't happy about this draft, which if passed, would come into effect in May 2019.
In a co-signed statement, the ESA, ESAC, EGDF, IESA, IGEA, ISFE, K-GAMES, and UBV&G, said:
"Videogames across all kinds of genres, devices and platforms are enjoyed safely and sensibly by more than 2 billion people worldwide, with the educational, therapeutic, and recreational value of games being well-founded and widely recognized. We are therefore concerned to see 'gaming disorder' still contained in the latest version of the WHO's ICD-11 despite significant opposition from the medical and scientific community. The evidence for its inclusion remains highly contested and inconclusive.

"We hope that the WHO will reconsider the mounting evidence put before them before proposing inclusion of 'gaming disorder' in the final version of ICD-11 to be endorsed next year. We understand that our industry and supporters around the world will continue raising their voices in opposition to this move and urge the WHO to avoid taking steps that would have unjustified implications for national health systems across the world."
Whatever happens, if you find yourself with an unhealthy imbalance, maybe take some time to step away from the screen for a bit.
Last Updated: June 19, 2018