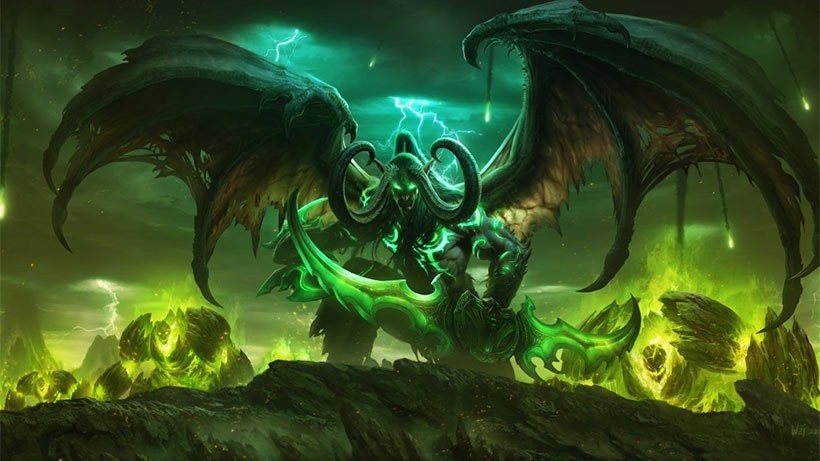 Once upon a time, World of Warcraft was the king amongst MMO's, with a paying subscriber base that would make its rivals cry. If we're honest, that's still the case – but its subscriber numbers are starting to drop at an alarming rate.
At its peak, the mighty MMO boasted nearly 12 and a half million subscribers – but this number's steadily dropped over the past few years. As you'd expect, with each new expansion, the numbers climb up, plateau and then drop as users run out of things to do. The last expansion, Warlords of Draenor, wasn't quite as well-received as previous add-ons. As you'd expect the resultant drop has been the sharpest – with the MMO's users dropping from 10 million subscribers at Draenor's peak, to its current low of 5.5 million.
In its latest financial report, Activision played off the drop, calling World of Warcraft's numbers "stable."
"World of Warcraft® subscriptions remained relatively stable, ending the quarter at 5.5 million subscribers. Players are excited about the upcoming expansion, Legion™, which will feature a new class, customizable Artifact weapons, class order halls, and much more. World of Warcraft remains the No. 1 subscription?based MMORPG in the world."
While it seems like a terrible decline, I think World of Warcraft's staying power is incredible. It was originally released in 2005, and now, ten years later, still has its claws in to 5.5 million players. Most publishers would kill to have that many regularly paying customers – especially in this age of free-to-play games.
The next expansion, Legion, will raise the level cap from 100 to 110, and introduce nine new dungeons and two new raids. Like every expansion before it, should bring in hordes of lapsed players. Will it bring back the glory days? Probably not – but it doesn't have to. It might be getting a little old, but it's still the king of MMOs. With Hearthstone performing as well as it is, and Overwatch likely to be another smash hit for the chaps at Blizzard, I don't think they're all too fussed either.
Last Updated: November 3, 2015