Last night during the developer Q&A, Blizzard dropped some massive news on viewers that the much-awaited patch 7.2 won't be launching in April as expected, but next week on Wednesday the 28th of March. This comes just after two months of patch 7.15 and the opening of the Nighthold. Patch 7.2 moves to the Broken Isles where you aid Illidan in pushing back the legion and eventually confront Sargeras in his Tomb.
If you think Legion was a grindy expansion then you may not be prepared for 7.2. Off the bat it was announced that the quest for your Class Mount will take around 11 weeks: that's completing the overall Order Hall Campaign and all weekly challenges, including a new reputation grind with new Legionfall faction. Legion Assaults will be arriving as well which means you'll be able to stop the invasions and complete four quests as dailies to increase your reputation. Assaults will only be available after the first two weekly rotations (two weeks).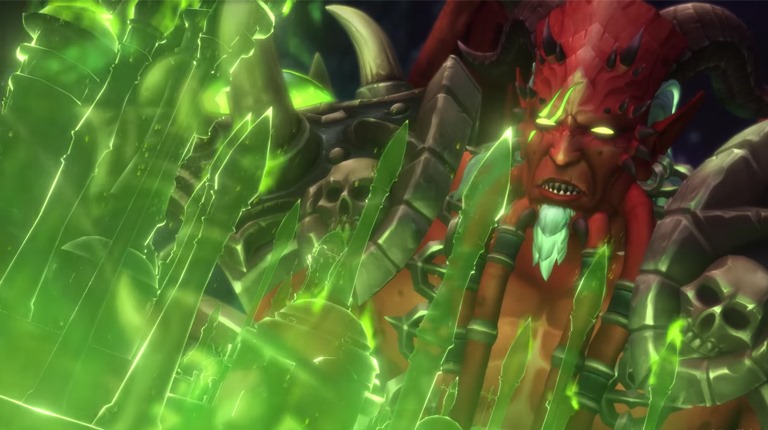 The next big question was of course Flying which will take a few weeks of the Pathfinder achievement. Once you've got the achievement you'll have to wait for Assaults and your flying will unlock. The team were convincing when saying flying will not take as long as it did in Warlords to achieve and you should have complete the first part of the Pathfinder achievement already.
Finally, to end this short summary, is the something I'm really excited about – Solo Artifact Challenge. World of Warcraft is mostly a multiplayer gamer, but there are a few challenges you need to complete yourself, like the new Solo Artifact Challenge. This will be an extremely tough instance where your skill as a player will be tested. Naturally, as your traits and gear goes up, the more damage you will do and the easier it will get. There are seven different challenges with each specialization tied to them. This will unlock a new hidden appearance and promised to be quite tough, which is really exciting.
You can watch the full Q&A for more information, but just be warned if you're considering returning that it's going to be an even bigger time sink than ever before.
Last Updated: March 24, 2017