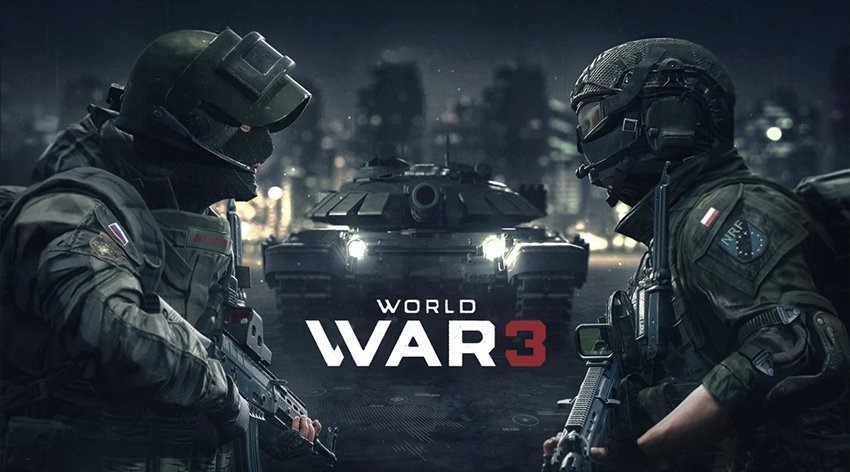 Battlefield is swapping realism for fun (though it's honestly never really been much of a simulation), leaving those who favour realism in their war games miserable. For those people, a new game from Get Even developer Farm51 might be just the ticket.
World War 3 a multiplayer war game that takes its realism seriously – and it'll come with two main modes. Yes, one of them is a Battle Royale. Its developer says that it'll involve small squads working to capture targets in enemy territory, meant to make it feel like real war. The Battle Royale mode, called recon, is a little different from games like PUBG in that players will have play in a way that's "tactically-oriented".
The other mode is called Warzone, and it'll offer Battlefield-like large scale battles, complete with tanks, infantry and drones. Its developer says that it has "the most authentic bullet vs. armour system in the FPS genre to date", and will recreate real-world locations and armies. Inspired, perhaps, but the intense nationalism that's taking over the planet, it'll have players "fighting for national pride," which is probably how World War 3 will start.
"World War 3 is a multiplayer military FPS set in a modern, global conflict. Strong teamplay, national armed forces, real locations, full body awareness and a versatile customization system all contribute to the authenticity of the modern combat experience enhanced by other essential elements such as a robust ballistic system, advanced armors and life-like weapons. Produced in cooperation with military R&D centers and consultants, World War 3 shows the consequences of every battle in the context of a global war campaign on a strategic war map. Coming to Steam fall 2018."
Farm51's last game, Get Even, was an oddity. It was inventive and ambitious but just didn't stick the landing. It'll be interesting to see how this works out. Here's what I said of Get Even last year:
It's ambitious, imaginative and often intriguing and does its best to deliver something fresh and unique. Unfortunately, Get Even fails to nail down the fundamentals, resulting in a sadly disjointed, overwrought experience.
Last Updated: May 30, 2018