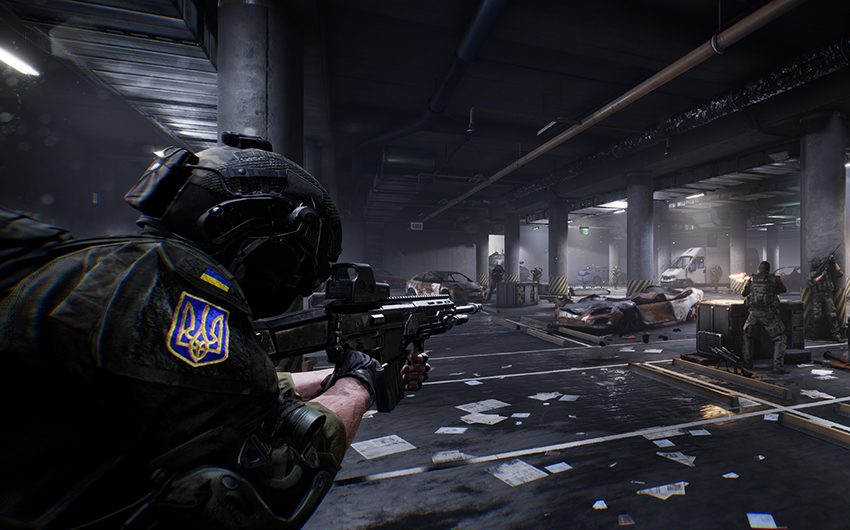 There's a new Battlefield game coming out in less than two months time. It looks gorgeous thanks to brand new technology, boasts its own take on battle royale, has in-depth customization and offers an intensely authentic experience from what we saw. And a lot of people really don't want to play it.
With pre-sales for Battlefield V reportedly at dismally low levels (and its release being sandwiched between Call of Duty: Black Ops 4 and Red Dead Redemption 2 not helping one bit) it would appear that the community is showing its displeasure with the direction EA and DICE have taken the franchise. For some, this displeasure stems from the game's inclusionary politics, but for others, it all comes down to setting as many had hoped that after 2016's WWI-set Battlefield 1 that we would be getting back to a modern-day setting like 2013's Battlefield 4. Unfortunately, Battlefield V is keeping things retro and taking us back to WWII – again, as that's where the franchise started – which may be a gigantic miscalculation as BF4 is still so damn popular that it regularly posts higher active player numbers than BF1.
Clearly, people want another large-scale, squad-based, in-depth modern combat shooter with varied vehicular options. Clearly, people should then check out World War 3.
The upcoming game from Polish indie devs The Farm 51 has been on the radar of many a soon-to-be-ex-Battlefield player just due to how strikingly similar it sounded to BF4. Now we know it looks the same too thanks to the above debut gameplay trailer which debuted at Gamescom this week. It looks so similar, in fact, that if somebody hid the title of the video and just told me DICE was making a new expansion for BF4 set in Warsaw, I would have believed them. And for many people, that will be a big plus.
WW3 isn't a carbon copy of BF4 though, as the game does bear some striking differences. For one thing, it boasts a weapon customization system so in-depth and robust it even puts BF4's offerings to shame. It's not just the weapons that can be tweaked to your heart's content though. WW3 has no pre-defined classes so you can equip any weapon or gear – which includes everything from body armour to RPGs – on your soldier. How the game balances this out to prevent people from making one-man army super soldiers is through a weight and speed system. A soldier can only carry so much, and once he starts reaching the higher limits of that capacity it will also make him rather slow on the battlefield which will definitely make him more of a target (And yes, I used all male pronouns there because all the soldiers in WW3 are guys).
The developers have also stressed that they've done some serious research into the various armed forces represented in the game to ensure that they are as accurate as can be when it comes to their appearance and the weapons and gear they use. That weapon/gear is also held to a high level of authenticity in function, including realistic bullet damage and penetration models. WW3, much like BFV, also offers a few new movement options including the ability to roll over onto your back while prone and firing from there.
Graphically, you can clearly see that is an indie dev house that really is not going to outdo DICE's Frostbite engine, but WW3 certainly doesn't look shabby at all. And seeing as the servers of the now 5-year old BF4 is still packed every single night, I don't think that this game not looking like the new Crysis is going to dissuade gamers looking for their new modern combat shooter fix.
World War 3 doesn't have an exact release date yet, but will be out on Steam before the end of the year.
Last Updated: August 23, 2018