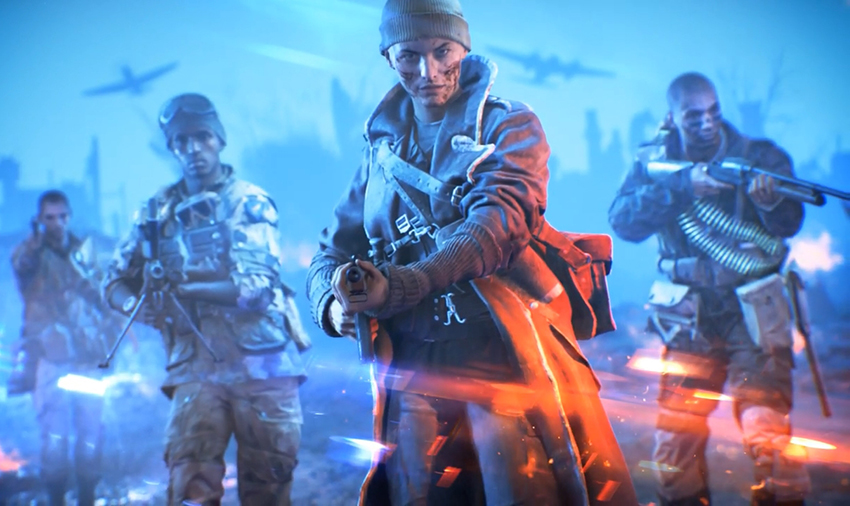 Just a couple of days after EA and DICE kicked off their Gamescom display with a trailer for Battlefield V that showed off some destructive gameplay and teased us with the franchise's answer to Battle Royale, they're back with another video preview for the WWII shooter focusing on "The Company". No, we're not taking a peek into the early days of the CIA (mental note: that would make an awesome game though), but rather a preview of an integral new feature for the upcoming game that's all about customisation.
While previous Battlefield games always offered customization options for players, Battlefield V takes things to a whole new level with a myriad of options for both soldier and vehicle and The Company is the in-game hub where you manage it all. Time spent playing the game – particularly in the Tides of War events, as well the addition of new daily duties – will see your character unlock new customisation options that will change the way your soldier looks and plays. Some of it will just be cosmetic skins and reflect on events you played through, while weapon customisations, earned by just using a particular weapon, will affect gameplay. And although vehicle customisation won't be available on launch but will rather be added in at a later stage, you can do exactly for your Churchill tank as you would for your soldier by affecting its appearance and abilities.
You'll also be able to unlock Combat Roles (previously called Archetypes), which are specialised sub-classes of the usual Recon, Assault, Medic and Support. As I explained in my hands-on report of the open alpha, this could include a Recon combat role that specialises in behind-enemy-lines infiltration or an Assault combat role built around busting tanks. Each class will have two Combat Roles with one unlocked by default, but more will be made available at later stages.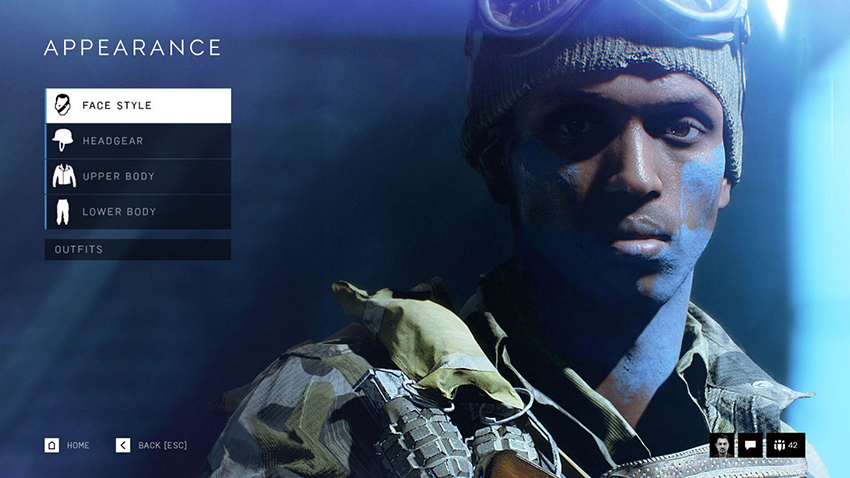 A key feature here is that all of this, whether cosmetic or functional, is persistent. All the characters (and eventually vehicles) you create and kit out in the Company will be available to you across all game modes, unlocking new gear and skills as you progress. In an interview on the official Battlefield site, DICE's Ryan McArthur explained that "The Company is there to let you play Battlefield V the way you want."
You'll have different weapons, vehicles, and Combat Roles to handle many different gameplay situations. This means a lot more flexibility in how you're want to play the game, which game mode you're tackling, and even who you're playing with. The bigger your Company, the more adaptable you are to all the things that Battlefield V throws at you.

Instead of handing you everything on a platter, you'll be the one to decide what types of situations are important to you and make decisions on how to progress. Choose weapons based on your style of play and where to progress in the vehicle and weapon Specialisation trees. You'll have to ask yourself questions like "do I want improved rifle accuracy?" or maybe "do I want a more durable tank?" Even maps can impact the choices you want to make. If you're fighting in Narvik, Norway, will you use snow camo for coverage, or green gear just because well, maybe you like green?
Damn it! I have a feeling my overwhelming love of neon pink is going to be my downfall while out in battle! You can check out The Company when Battlefield V launches on 19 October, or maybe you can get a taste a bit earlier with the recently announced open beta next month.
Last Updated: August 22, 2018