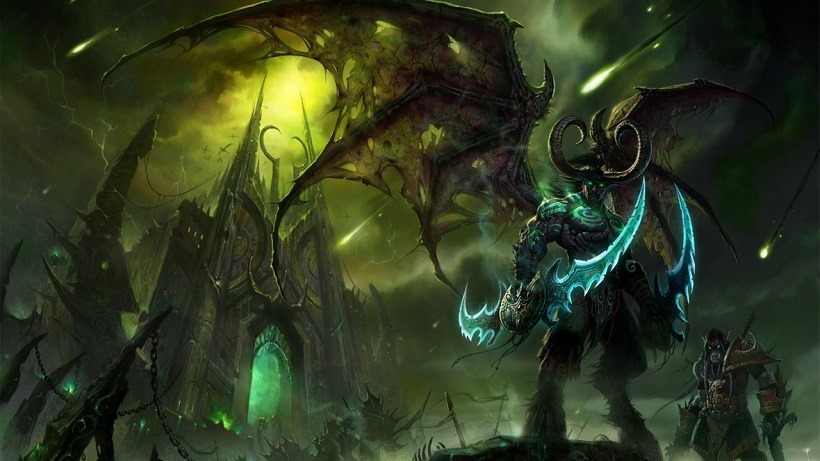 For over 10 years, I held out on trying World of Warcraft. My reasoning for not playing it when it first launched revolved entirely on logistics. Could I really justify a phone bill in the thousands because I spent hour upon hour gaming online via my 56k modem? No, my parents would've pulled out the giant wooden spoon in a heartbeat (it's a Portuguese thing). That, and the game had a subscription fee that I most certainly could not afford each month as a high school student.
In the years that followed, I made a bit of money, and Internet in South Africa became faster and far more affordable. Yet, I avoided Blizzard's MMO like the plague. Why? I think I knew that if I so much as touched it, addiction would set in, and I would be lost forever. My resolve was strong for a good long time, but I faltered, just earlier this month as a matter of fact.
You know what made me pop my World of Warcraft cherry? The fact that I could earn a free Hearthstone hero simply by grinding to level 20 in the MMO. Yeah, I'm that much of a sucker for cosmetics! Smart move Blizzard, smart move…
Anyhow, I can't quite say I've become addicted like I always feared, but I really have enjoyed the few hours I've spent running around and questing. I think I will stop at level 20 though, just to be safe.
And best I do, because if I go any further and get sucked in, I may just be tempted to try out the upcoming expansion, World of Warcraft: Legion. It's received an official release date, which I can now avoid with ease.
Defenders of the Alliance and the Horde—a great and ancient enemy has set its sights on Azeroth once more, and soon the land will be consumed in a storm of fel fire. Starting on August 30, kingdoms will burn, heroes will fall, and the world will stand on the precipice of destruction with the launch of World of Warcraft: Legion!
If you're a WoW addict, August 30th is the day you kiss your loved ones goodbye… again! Are you excited for Legion? Will you be taking a few weeks off to really enjoy it?
Last Updated: April 19, 2016