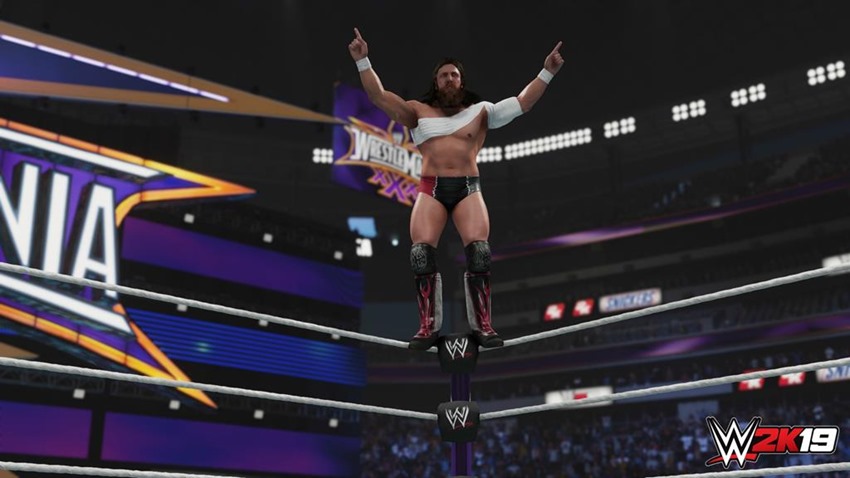 WRASSLIN'! The sport of kings, the weekly brouhaha that features impossibly huge men grabbing gravity and putting it into a DDT as they face off against each other in a series of bouts with wonderfully ludicrous heat generated along the way. Ah Big Boss Man, stealing a coffin containing the freshly embalmed corpse of the Big Show's dad and then riding off with it is what television is supposed to be.
Anyway, while the current WWE television product has its highs and lows, recent games in the series have been nothing but lows. Curiously, I'm actually cautiously optimistic for this year's entry in the series. 2K Games apparently wants to make the action as over the top as possible again, and to do so they're tapping into a whole host of gameplay upgrades.
Upgrades which I hope will actually make a difference, when compared to last year's dismal disaster of a game. I'm also aware that I'll probably crack open the case, find myself disappointed yet again and there'll be a hooded figure behind me who'll reveal himself as none other than Yukes. "IT WAS ME DARRYN! IT WAS ME ALL ALONG!"
Here's the list of fixes and improvements, that players can expect to see in WWE 2K19 next month.
Gameplay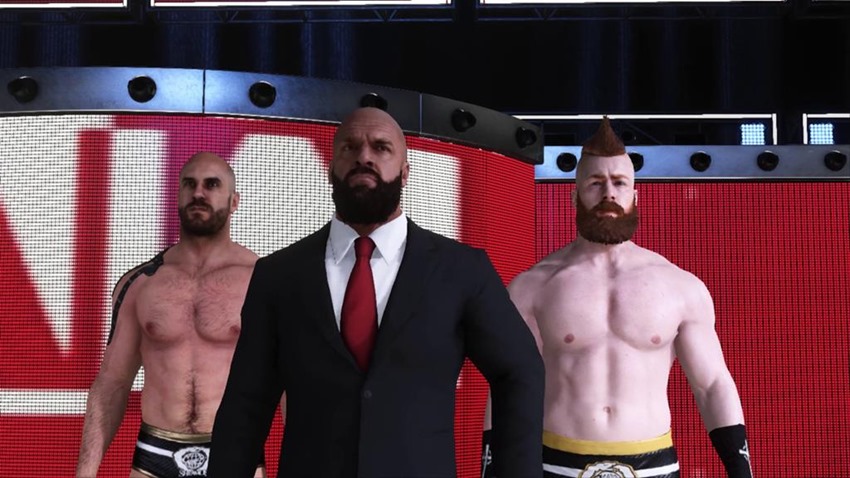 Matches will now have up to eight WRASSLERS capable of being inside the ring, up from last year's maximum of six
Matches with around six superstars should have smoother frame-rates
Strikes have been reworked and now feature over 250 new attack and reaction animations
The AI now has a wider offensive arsenal and will use more opportunistic attacks based on their location in or outside of the ring
Match commentary now apparently has a HUGE upgrade, with 15 000 lines of dialogue between Michael Cole, Corey Graves, and Byron Saxton
Cole is probably still going to say "VINTAGE" a lot
Matches now have far more scoring conditions in case you're after a five star rating, with feedback on the screen letting you know if you're going in the right direction
New match types
5-Man
Normal
Extreme Rules
Ladder
Table
TLC
Hell in a Cell
Battle Royal
6-Man
Normal
Triple Threat Tornado Tag
Ladder Tag
Ladder Triple Tag
Hell in a Cell Tag
Hell in a Cell Triple Tag
TLC Tag
TLC Triple Tag
8-Man
Normal
4-Way Tornado Tag
Ladder Tag
Ladder 4-Way Tag
Royal Rumble
Hell In A Cell
Hell In A Cell now has more realistic proportions and the resulting cage is actually smaller than the one seen in previous games
This emphasises more brawling in confined spaces at ringside and will allow players to smash their opponents through the cell walls with regular strikes as opposed to the OMG moments that were needed in previous games
Players can still fight outside the cage, climb to the roof and send an opponent through it
Steel cage matches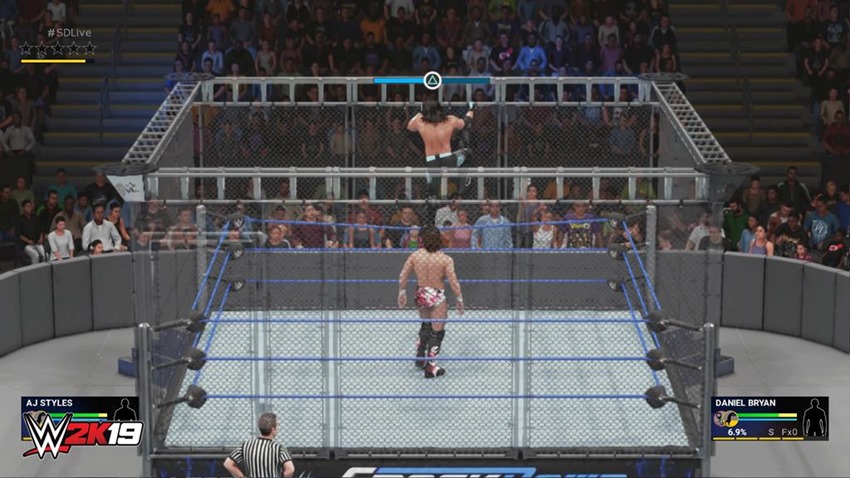 You can attack while climbing, or even perform a dive onto your opponent
When you're close to the top, a new climbing mini-game begins
At the top of the cage wall, players can sit and duke it out
Players can also leave through the cage door now, which also features its own mini-game
For example, if its early on in the match, the ref will "take his sweet time getting the door open"
Payback system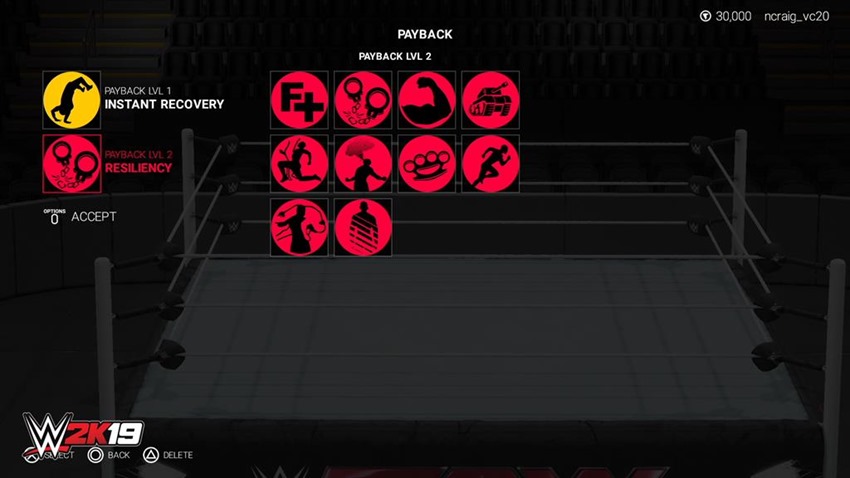 This year's big new addition is the Payback system, which allows wrestlers to watch a terrific Mel Gibson film reverse the flow of a match with a single move that gives them their second wind. Take enough damage and you'll unlock a level one Payback reversal, or you can absorb even more pain and unlock a mighty level 2 variant. According to 2K, you'll have access to the following Payback attacks:
Level 1
Auto-Reverse: Automatically reverse any minor attack.
Possum: Playing possum allows an incapacitated Superstar to attack from several positions (leaning against the ropes, supine, or corner) or roll an opponent up in a small package.
Fists of Fury: Temporarily increases striking speed and power.
Speed Buff: Temporarily increases movement, stamina, and reversal recovery speeds.
Reversal: Earn a reversal.
Instant Recovery: Instantly recover after being knocked down. Includes minor speed buff.
Level 2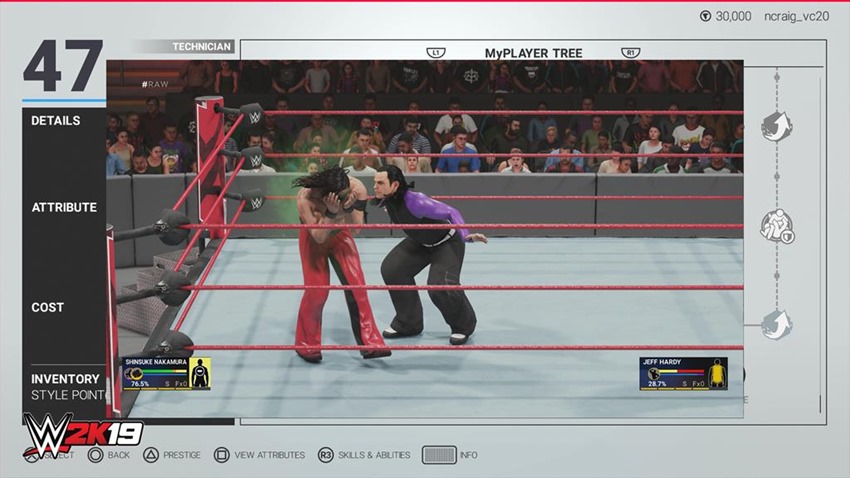 Finisher: Earn a finisher.
Resiliency: Escape a pin, submission, or elimination minigame with ease.
Adrenaline Buff: Allows you to lift more weight and increases the amount of Momentum earned for performing lifting grapples.
Tank Buff: Significantly increase your defensive abilities while reducing overall mobility.
Low Blow: Perform a low blow from a standing or kneeling position. Risk of disqualification.
Poison Mist: Spit poison mist in your opponent's face. Risk of disqualification.
Power of the Punch: Hit your opponent with brass knuckles. Risk of disqualification.
Move Thief: Use your opponent's own move set to finish him or her off.
Run-In: Summon an ally to ringside to help turn the tide (1 vs. 1 matches only).
Blackout: The lights go out. When they come back on, you appear behind your opponent. (1 vs. 1 matches only).
WWE Universe mode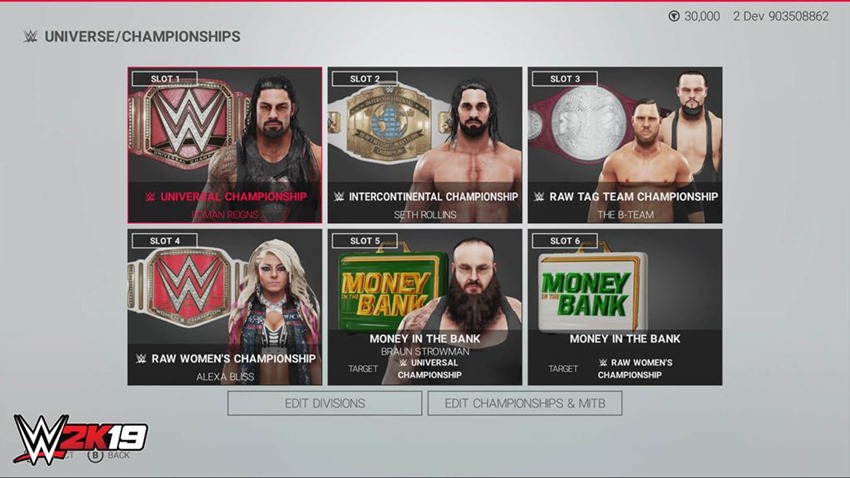 You can now have a total of six championships available on your show, up from four
Money In The Bank briefcases are customisable and take up their own championship slot
Championships can also be vacated
New Championship Divisions will see certain superstars pursue a specific title
Superstar Save Profiles system allows players to save changes to Superstar settings across the MyWWE and multiple Universe saves at the same time
Superstars can now have managers assigned to them, up to three if you want
Promos will now refer back to recent events, thus creating a history for superstars in their rematches and championship runs
Most importantly, Universe mode will allow you to "go through matchups in your Universe and decide the winners and losers of the matches without having to play the match yourself or rely on a random result"
Wrestling's not fake, it's just pre-determined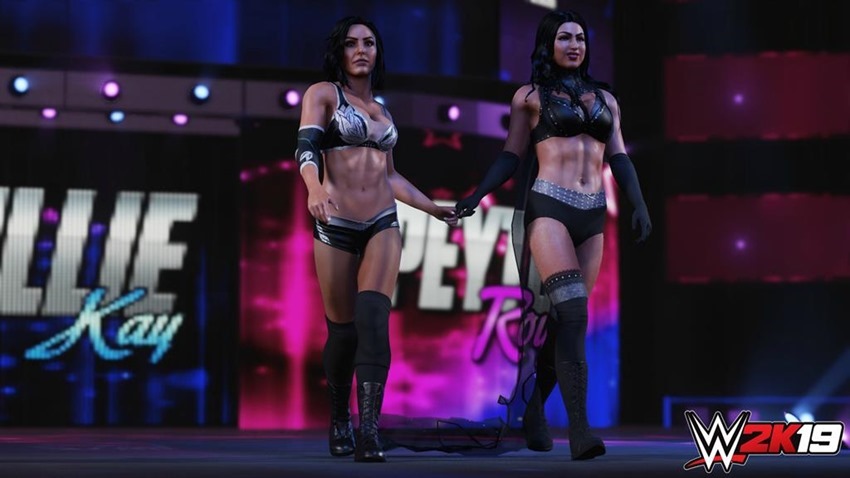 Last Updated: September 28, 2018