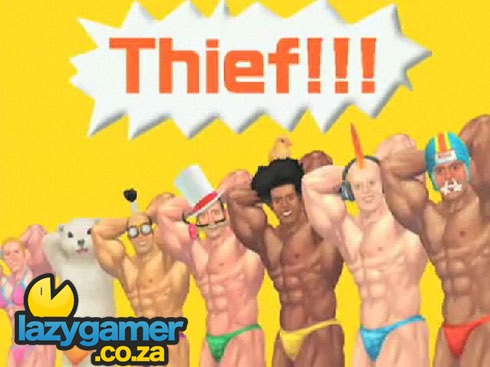 Right. We all know by now that the Japanese can be pretty damned weird. After the jump you'll find a video of a Japanese Wiiware game that's just gotten an unlikely US release. In Muscle March, you're tasked with chasing a burly thief who has appropriated your protein shake powder. You must apprehend the pilferer by imitating the poses he makes as he runs through walls. Yes, really.
I really hope I'm not making this up. Either this is very real, or somebody's slipped a hallucinogenic in to my morning coffee. This is quite likely the weirdest thing you'll see today – and if it isn't, you lead what can only be termed an interesting life.
And people keep saying the Wii has no good games. Well, this sucker's an exclusive – and it may well be my Game of the Year.
Last Updated: December 3, 2009