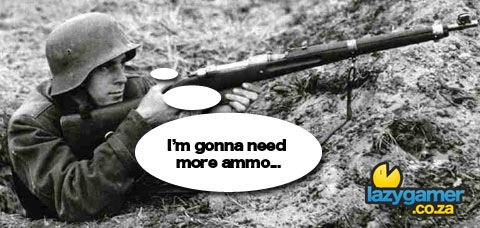 We have been posting a lot of stories up about Battlefield 1943 and it's not only because it's super-awesome but also because of a few issues and the community challenge to unlock a fourth map.
As most of you know, Battlefield 1943 developers DICE created a challenge to unlock a new map, which could only be achieved by reaching the massive kill total of 43,000,000 kills.
It was predicted that the challenge would take roughly two weeks to complete, but Xbox 360 players have impressed on a massive scale by committing 43 million counts of pwnage in only 5 days.
They have been awarded their map, but what about the PS3 players?
At the time of writing, the PS3 version is sitting miles behind at only 22 million kills. According to the Battlefield official website, at some point yesterday a bloke from England with the gamertag jkasapi made the 43 millionth xbox kill, winning himself some awesome goodies from DICE, including some sweet Battlefield sunglasses.
Apparently the guy who was the 43 millionth death is also going to win a prize, but at what cost when the whole world will know you only as the dude who managed to get famously schooled.
So come on guys, all of you PS3 owners out there better get moving… only 21 million to go, take some extra ammo.
Last Updated: July 15, 2009