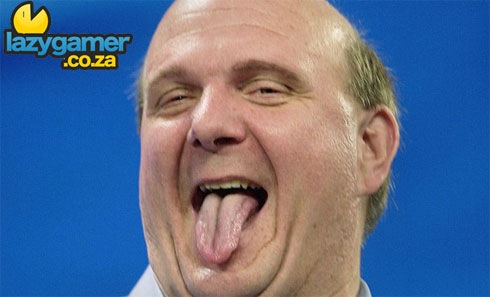 To compliment their CES keynote , Microsoft's beautiful Steve Ballmer (pictured above) has supplied lifetime sales figures and statistics regarding their current-gen console, and its flagship service, Xbox Live.
As of now, roughly 39 million Xbox 360's have been sold worldwide, with just over half of those consoles being connected to Xbox live. There's no mention of what percentage of that figure have purchased Gold subscriptions, but either way you'd expect it to be higher – considering Xbox Live is one one the console's biggest features. It is growing though, as they also said that in the week between Christmas and New Years Day, Xbox LIVE gained a new member every second.
There's also no mention of how many of those sold were replacements for out of warranty RRoD machines. I personally know quite a few people who've bought secondary consoles just in case. Admittedly, I'm one of them.
Of the 20 million or so Xbox Live users, half of them have used the non-gaming applications available – things like Twitter, Facebook, Last.fm and Netflix. The last bit of statistics is probably the most impressive : since the launch of the console, nearly 500 million games have been sold for the system, leading to a rather sizeable attach rate of nearly 13 games per console.
Source : Microsoft
Last Updated: January 7, 2010