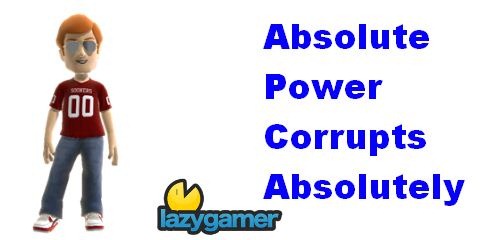 [Update: Thanks eXp]
Stephen Toulouse
has responded and stated that the video was heavily edited to omit the threats made against The Pro. He will however speak to him regarding his tone. [Original story follows]
It's always tough to judge a situation when you are only being presented with one half of it… but this one does look pretty damning.
It is being claimed that Xbox Live has a rogue moderator running around who has let the power go to his head and is now banning people for not liking him or laughing at him.
He, The Pro, does appear to say more than a mod should say and comes across as entirely unprofessional. Is this a mad mod or just a case of super editing?
Check his online profile here, he's currently on 46,203 gamerscore and not the 460k I thought I saw in that video.
Last Updated: February 22, 2010