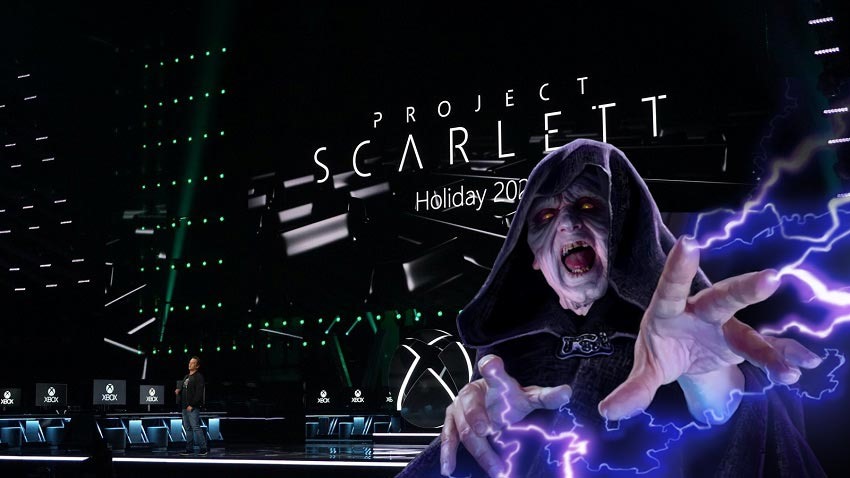 If video game consoles were guns, then the PlayStation 4 would easily be a sniper rifle: Powerful, precise and built to deliver a specific payload at maximum speed. What would the Xbox One X be then? The nuclear bomb that you'd drop on that sniper because there's no kill like overkill. Microsoft's heavyweight console refresh introduced a titan of a machine to the gaming scene not too long ago, a bruiser that delivers the best graphics in the console gaming space currently.
While games are about more than just the number of polygons you can squeeze into each frame, it certainly doesn't hurt the Xbox One X marketing division to proudly proclaim that theirs is the most powerful console ever built. A boast that Microsoft aims to secure in the next generation with Project Scarlett. The goal is simple for Xbox: Make a console, make it brilliant and give it UNLIMITED POWER. Or at least enough raw power and grunt to put it far ahead of the competition on a hardware level.
"The team that built Xbox One X is building Project Scarlett," Microsoft's GM of games marketing Aaron Greenberg said via VG247.
I think we're really proud of the fact that we built the world's most powerful console. We want to continue to not only focus on power, but also add things like speed, enhanced frame rates with a more powerful CPU, and we want to give those capabilities to our game developers.

We're meeting with game developers, we're going and meeting with them, actually, right now, and they have dev kits. We'll hear more from them in time, but we know, so far, the feedback initially is they've been really excited about our plans, and we'll share more – I mean, next year is really, for us, is going to be all about Project Scarlett.
Much like Shakira's hips, the numbers don't lie for Project Scarlett: a 120fps refresh rate, 8K resolution games and a whole bunch of other technical mumbo jumbo that I just don't understand but still makes me salivates with unbridled technolust. 2020 is going to be an interesting year for the next console generation to kick off in.
Last Updated: November 15, 2019