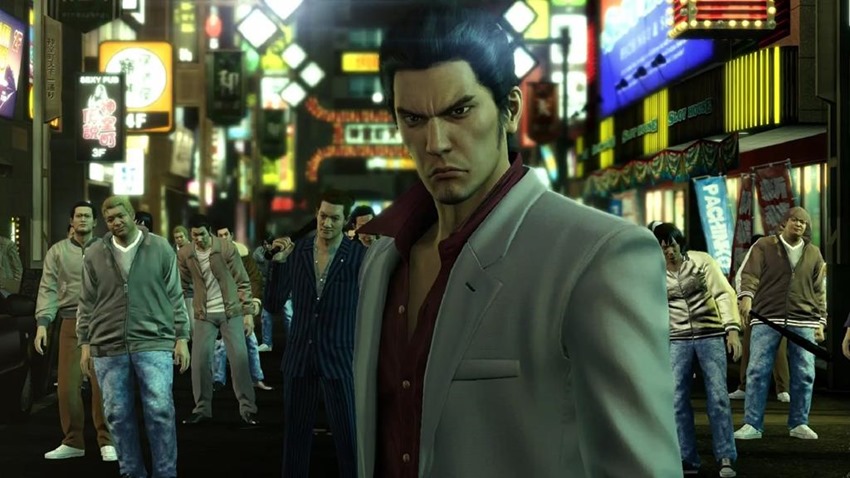 On the surface, SEGA's Yakuza games have always managed to be definitive sandbox experiences. The open-world of Grand Theft Auto, the criminal narrative of the Mafia series and a protagonist whose arsenal of martial arts techniques could give the entire roster of Street Fighter a run for their money. And yet, Yakuza has never managed to establish much of a foothold beyond the shores of Japan.
That's baffling. Yakuza games are at the very least, melodramatic gangster epics starring an immortal ass-kicker working his way through the Japanese underworld and its balmy collection of miscreants. It's a series renowned for making an action as simple as answering a telephone into an act that has more lens flares and dramatic cuts than the entire Star Trek trilogy.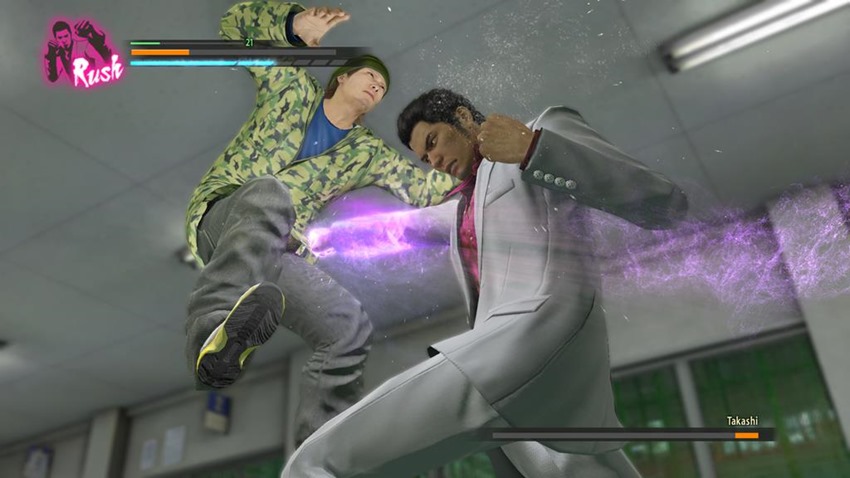 What should have been the start of a fruitful expansion in the west when SEGA pumped ludicrous amounts of cash into a marketing push and English localisation for the first Yakuza game, quickly fizzled out into niche territory. Times may be changing though,as people are starting to notice Yakuza once again. This year's Yakuza 0 is a prime example of this: A prequel that detailed the birth of the Kazuma Kiryu as the permanently-scowling future gang leader, setting up the foundation for all Yakuza games that followed in its chronological footsteps.
Yakuza 0 may have been the game that gave birth to the Dragon of Dojima, but Yakuza Kiwami? It's a slick reimagining of the Japanese underworld series reborn.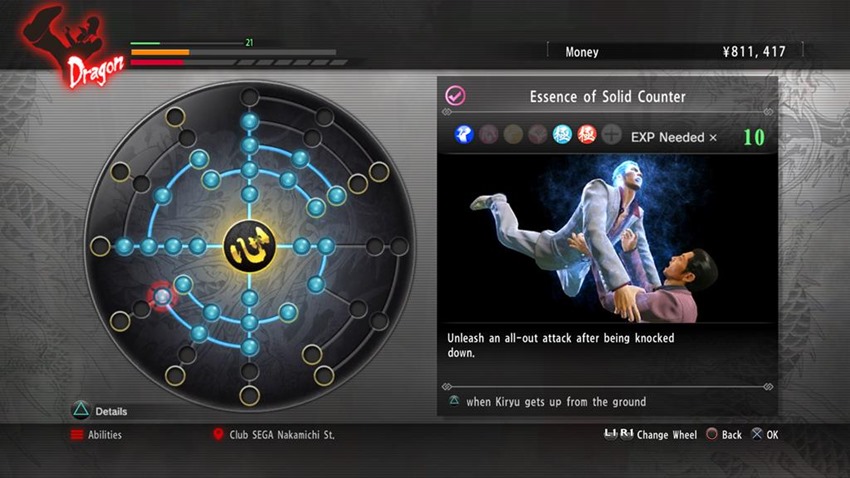 Ten years. Ten years of life paid back to society after Kazuma Kiryu takes the blame for a murder he didn't commit, allowing his best friend Nishikiyama to escape justice and climb the ranks of the underworld in the gap filled by Kazuma's incarceration. After a decade of confinement, Kazuma finds himself a free man, once again caught up in the drama of a criminal society that is on the verge of an internal war with itself, with numerous other spanners thrown in for good measure.
This is where the Yakuza games have always managed to shine: Mixing personal drama with seedy back alley brawls and exploration in the cramped streets of the Kabukicho district. It's here where players wet their fists with fresh blood, rebuilding Kazuma into the fabled heavy-handed brawler of old with a selection of skills designed for one purpose: To cause maximum pain.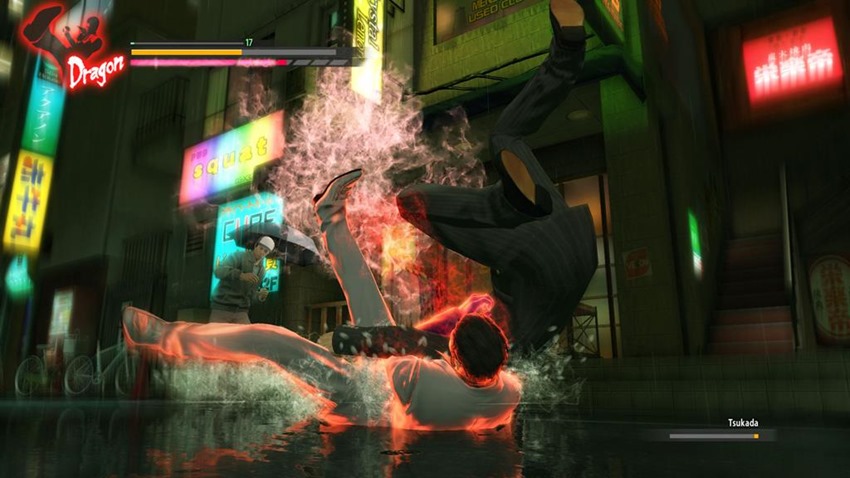 Even in 2005, Yakuza's preference for focusing on combining the beat 'em up genre of rage-filled streets with sandbox design felt archaic. In Yakuza Kiwami, Kazuma is still a throwback to an older generation of video game genres, albeit one that he is perfectly suited for. Dishing out damage to random thugs is in itself a joy, but actually growing with each battle and learning to use the heat bar to its full potential as you break faces and fists? It's a thrill.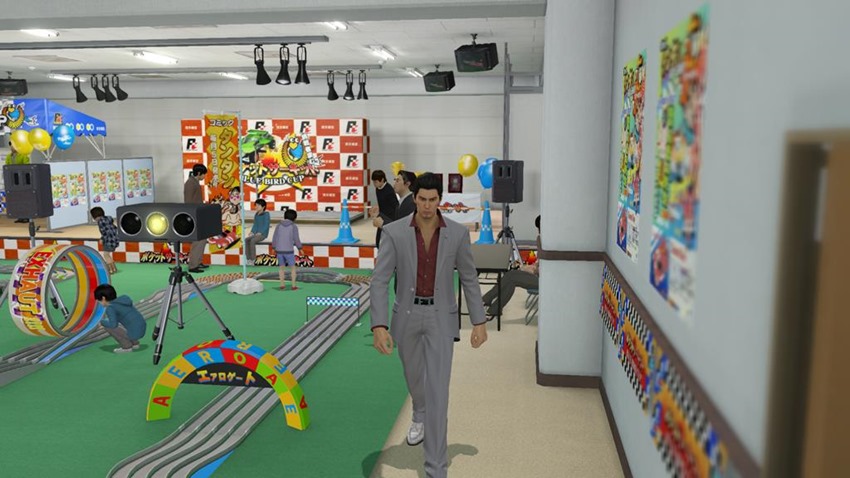 Yakuza Kiwami updates that combat system tremendously, taking ideas from the aforementioned prequel and applying them to its new graphical facade. A detailed progression system keeps Kazuma's fists as sharp as his wits, with constant upgrades providing numerous paths of pain as you reclaim your legend as a bruiser of note. There's a lot of fighting to be had in Yakuza Kiwami, with each fight providing ample opportunities to use the environment around you to its full destructive potential.
The end result? A violent sandbox starring a man who can dish out 36 chambers of carnage in a parking lot if you pick a fight for him, caught in the power struggle of the one society that truly prizes honour amongst thieves.
What makes Yakuza Kiwami truly special, is that it manages to balance being both a tense crime drama while also having time to take the piss and laugh itself at any given moment. Kazuma may find himself the target of seedy mobsters pursuing an ulterior motive, but he's also a magnet for the most bizarre side-stories that the neon-lit district of cabaret bars and soapland brothels has to offer.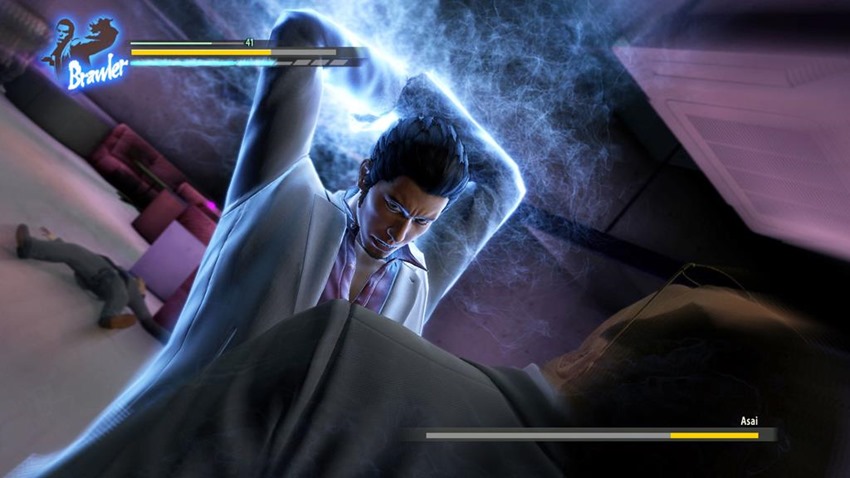 Maybe you're fighting a national Judo champion in an illegal cage-fighting circuit, maybe you're showing an actress what the nightlife was all about before the Japanese economic bubble burst or maybe you're finding yourself fending off scam artists. It's bonkers, rewarding side-stories like these that gives Yakuza Kiwami such a distinctive edge over its western sandbox rivals and I can't get enough of these distractions.
While many of Yakuza Kiwami's more out-dated mechanics have been overhauled so that the series can kick off a fresh start in line with Yakuza 0, there are still some blemishes on the Nipponese nightlife simulator. Some missions turn into unnecessarily-repetitive fetch quests, cutscenes often go on longer than a Hideo Kojima vanity project and a story whose singular perspective that relegates fan-favourite character Goro Majima to a punch-sponge can feel like a step backwards from Yakuza 0's dual narrative.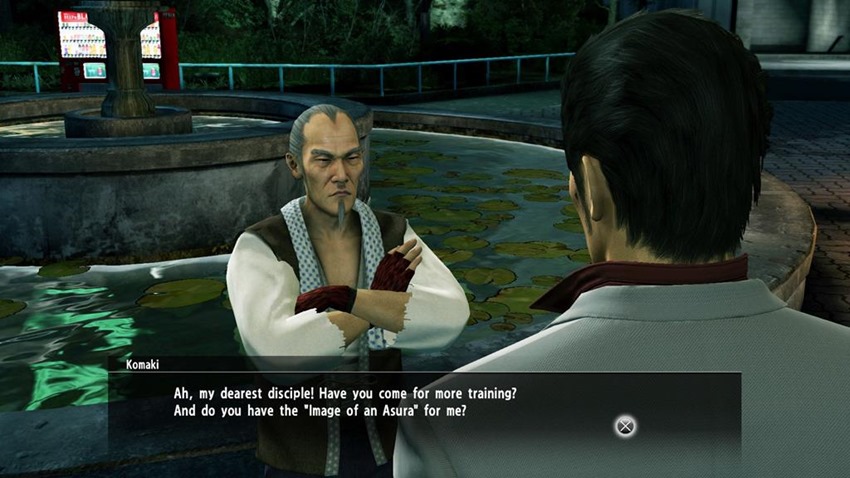 Those blemishes aside, Yakuza Kiwami is still great stuff more than a decade after release. It's equal parts bonkers and serious, with a melodramatic slow burn that soon kicks into overdrive as the end races into view. Yakuza Kiwami doesn't deviate too much from the past, but it does recreate the Dragon of Dojima's world, reviving the sandbox brawler for a new generation ahead of the upcoming Yakuza 6.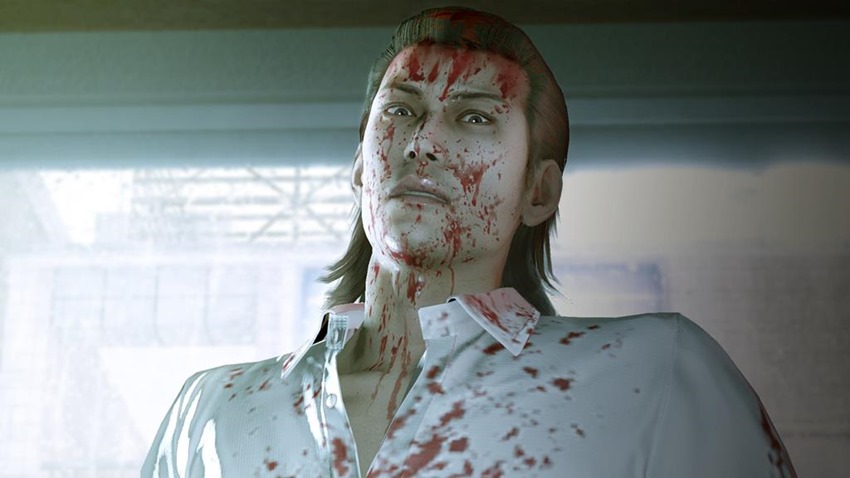 It's a good time to be a Yakuza.
Last Updated: September 26, 2017
Yakuza Kiwami

Yakuza Kiwami's fresh coat of paint has done wonder for the aging sandbox brawler, even if some wrinkles have still managed to stubbornly hang on. It may not reach the same highs as the prequel Yakuza O, but Kiwami still has plenty of charm, story and more than enough action that sets the scene for the Dragon of Dojima to return on a grander stage next year.

Yakuza Kiwami was reviewed on PlayStation 4