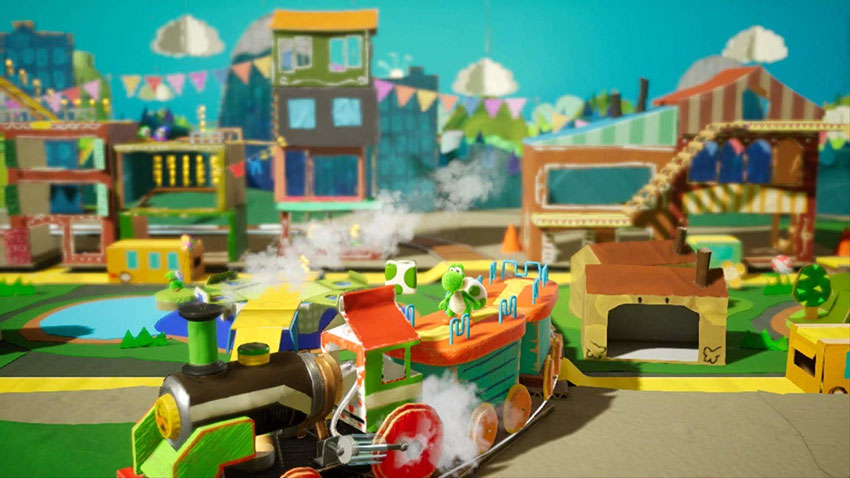 In the grand scheme of offering you gaming colourful gaming experiences that are both innocent and adorable (yes, even Smash), Nintendo has announced release dates for it's two spin-off arts-and-crafts platformers, starring Yoshi and Kirby.
Yoshi's Crafted World is expected to launch on the Nintendo Switch on March 29, while Kirby's Extra Epic Yarn will land on the Nintendo 3DS on March 8.
Accompanying its release announcement is a story trailer of Yoshi's Crafted World. In it, the dastardly duo of Baby Bowser and Kamek return to steal the Sundream Stones, the pride and joy of the Island of Yoshis. It is up to our green friend to stop them and recover the missing the stones. Hidden collectibles in the game include Poochy Pups, and in a unique twist to the the conventional platformer, players will be able to switch the perspective and direction of each stage that they play. Nintendo has also indicated the game will feature two-player co-op when it launches in March. Check out the story trailer below:
Meanwhile, players of the Nintendo 3DS will have a remastered and revamped edition of Kirby's Epic Yarn, lifted from its days on the Wii.
In a world completely made of Yarn, follow our favourite pink blob as he sets about unraveling a whole yard of adventure. New features to the game will include a host of new mini-games, a so-called Devilish mode that increases the difficulty of the game, and a new Ravel abilities that allow Kirby to turn himself into a giant ball of yarn to face off foes.
Upon its release, Kirby's Extra Epic Yarn will support the the Kirby series of amiibo figurines, which can give Kirby extra abilities, and hats to wear, dependent on the figurine.
Last Updated: January 9, 2019