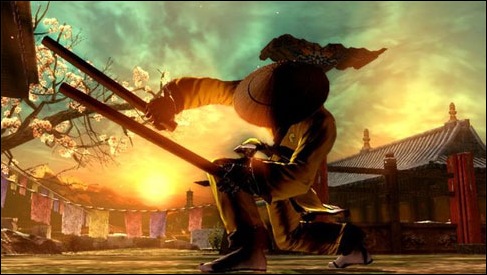 If there was any doubt that Penny Arcade was one of the most prolific webcomics in the history of the internet, those doubts can be allayed. It seems that Tycho and Gabe (The cartoon alter-egos of writer Jerry Holkins and illustrator Mike Krahulik) will be having a hand in the newest iteration of the fabled Iron-Fist tournament, Tekken 6.
The above image was tweeted by tekkenbob, Tekken's official Twitter account on Friday – and that is without a doubt Penny Arcade's Cardoard Tube Samurai. According to the GamerTagRadio Carbdoard Tube Samurai will be a costume (Likely for Yoshimitsu) as opposed to a fully-fledged character, but it's nice to see this sort of cross-medium fan-service.
For those of you who don't religiously follow Penny Arcade, you can find out more about cardboard Tube Samurai here.
Source : Gamertag Radio
Last Updated: June 22, 2009