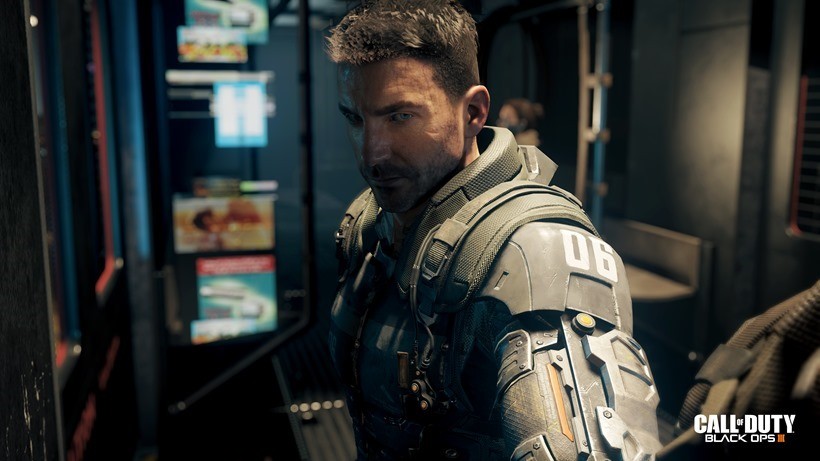 Some Call of Duty games are nothing more than corridors of bullets where you're required to not speak Russian. But the Treyarch Call of Duties have always been happy to play with your mind. The first Black Ops game had one hell of a twist, while the sequel decided to play with your morality and introduce a world where everyone thought they were the hero of the story.
Call of Duty: Black Ops 3 isn't any different. There's no easy answer in the narrative, and it's even harder to differentiate between vague abstract concepts such as good or evil. No wait, that's me. I set puppies on fire in video games. If you're not a socially unadjusted jerk like myself, then Call of Duty Black Ops 3 will have you questioning your decisions in the game, as campaign and zombies director Jason Blundell explained to Gavin last week.
"I think that's something with that kind of narrative and that kind of concept of the bad guy and morality, is always something that we're going to play with in Black Ops specifically," Blundell said.
Going back to Black Ops 2, when we introduced Raul Menendez it was less about saying 'here is the bad guy', because or the mission that you're on. at times we put you into his point of view as well to show that there are multiple sides to a story and that things aren't always black and white.

In the same way that Black Ops 1, people would see their player character as a hero. A lot of people would see him as an anti-hero with certain darker aspects. So in Black Ops, we like to make you question your morality not only as a player, but also the people around you and possibly the people that you're going after.
Meanwhile, I'm still waiting for Mason to tell me about the damn numbers.
Last Updated: November 10, 2015