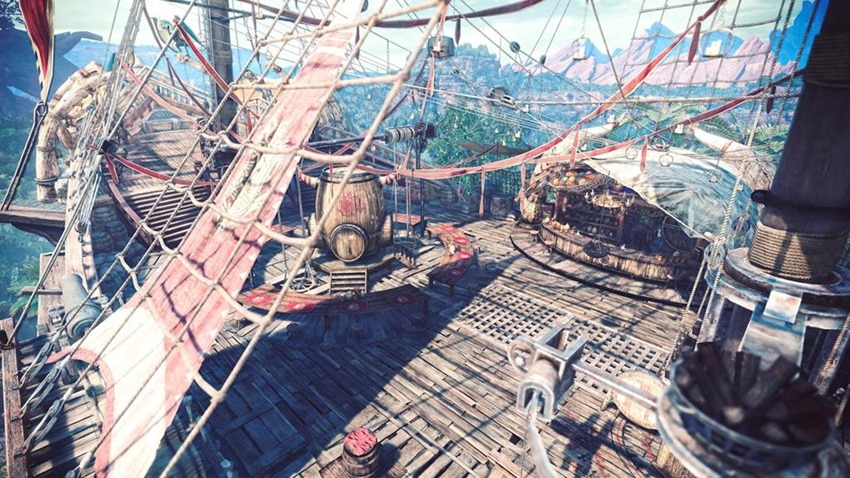 There's a video game franchise out there that's utterly massive. It has rabid fans, hundreds of websites that analyse every screenshot that is published and a legacy that will stand the test of time. Chances are, you've never played it. It's not Warframe (Sorry Erwin, I did try), but rather Capcom's Monster Hunter series of cryptid-capturing games that has earned a cult following over the years.
Sure, the series has had fans in the west, but Monster Hunter has never quite managed to make a sizable dent in that market outside of Nintendo. Monster Hunter: World might change all of that. It's massive, it's hitting a wider selection of platforms and it looks utterly gorgeous so far. Also, your best friend in battle is a cat that you can customise, so it's already GOTY in my book. KITTY!
Here's where things get interesting though: Monster Hunter: World isn't going to hold your hand for very long when it introduces its core elements to newcomers. This is still very much a game built on legacy and entries of the past, that refuses to compromise all of that effort in favour of more accessible gameplay. "This is a game where you do need to learn the skills to play the game, and put them to use. And then you'll feel this cycle of achievement as you progress and get better," producer Ryozo Tsujimoto said to Metro.
You're the one who actually gets better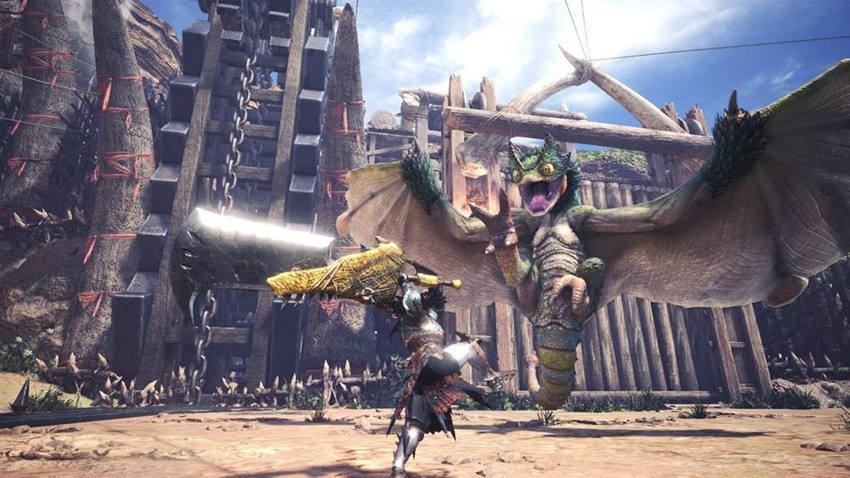 You'll maybe hit a wall where you can't beat a monster, but what you can do then is strategize and look at your gear – see if you can improve your weapon and armour, go back in and beat it. And then getting through that hurdle is going to be really satisfying. And yes, it does take patience… but that's the game. We're not going to simplify that just to make it easier to get through the game. The feeling of getting through the game, even though it was tough, is the challenge.

If you want people to get better at chess you don't sell them checkers. You let them get into the game in easier ways. This is not a game where your character gets XP by your playing.

You're the one who actually gets better. It's only your gear that you can improve, so it's the skill you get from learning how to play the game that becomes most important. So as you go through it and overcome the challenges; one day you're looking at your character with this cool gear and weapon and then you realise actually, 'I've earned the right to this stuff, because I've got so good at the game that I'm actually this amazing hunter now!'

That's the enjoyable experience we want people to have, and it's one of the most unique aspects of Monster Hunter. It's kind of like playing a sport. You're never going to be able to get rid of the challenge, and the need for patience and practice, but then the ultimate reward is so much better. And again, in terms of capturing an audience, we're leaving all our great stuff there but we're making it so that the tutorials are better and you can get into it easier.

And the game starts quicker, and instead of reading a lot of text you can have a voiceover telling you what to do. All these little quality of life improvements to get you into the middle, into the core part of the game, are what has been improved and made easier now. We haven't made the core itself easier.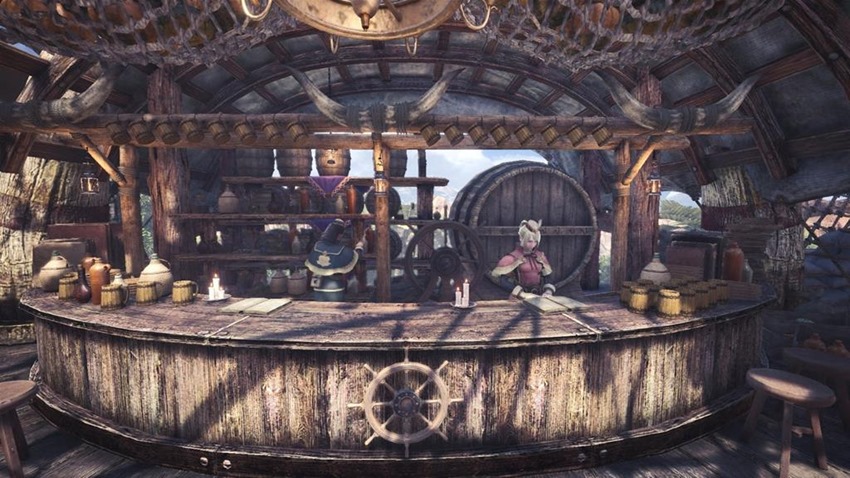 I like to think that games such as last year's Nioh have proven that there is a very hungry market out there who are more than ready to devour a tough main course set in front of them. Like eating a digital equivalent of a steak at Wimpys. I digress, but the point is is that people don't want their hands held. They want a sense of mystery, of danger and the adrenaline rush that comes with it.
Should be interesting to gauge the reaction then, when Monster Hunter: World hits the west on January 26.
Last Updated: January 10, 2018