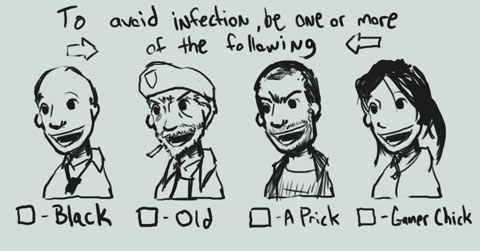 It seems like DeviantArt is quite popular in gaming news today. DeviantArt user Golden-Silver has put together a funny image which tells us of all the lessons that can be learned from Left 4 Dead, should a zombie apocalypse actually break out.
The lesson spans over many different important areas, such as who is more likely to become zombies as well as what weapons you should look out for. The entire image is quite large (and long), so I am posting it after the jump as well as a link to the high resolution version as well.
Don't forget to print it out and put it in your zombie apocalypse survival kit, you never know when you might need it.

Source: Digg.com
Hi-Res: Golden-Silver's Deviant Art Page
Last Updated: February 16, 2009