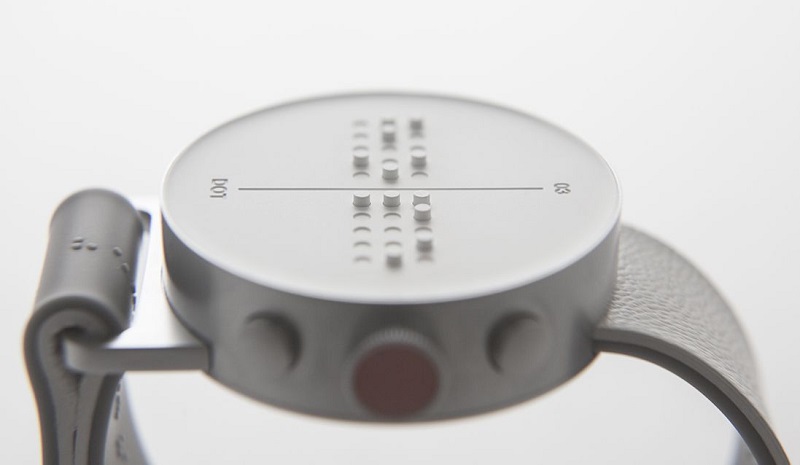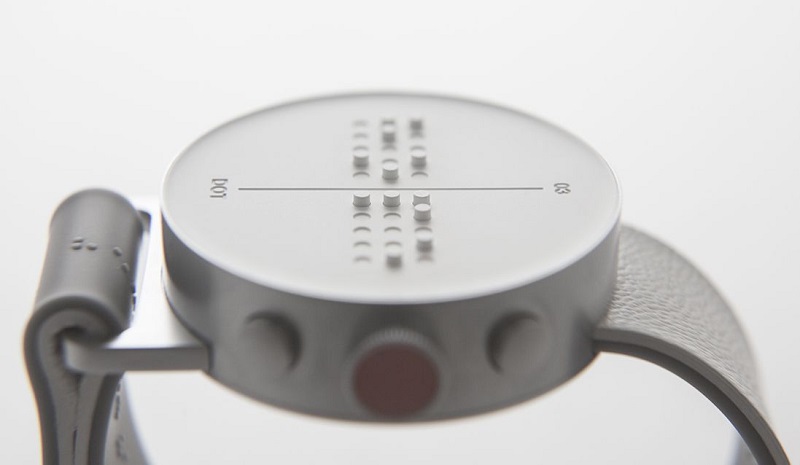 We hear a lot about innovation in smartwatches and how they can make our lives better. But what about a smartwatch which serves a more noble purpose, like allowing the blind to tell the time without the need for auditory assistance. It's taken several years for this technology to come to fruition, but next month will see the Dot smartwatch finally come  to the market. It essentially makes use of braille as a display to allow those visually impaired among us to tell the time-accurately.
The Dot contains four cells of six balls each which are used to display the time in braille with the user also able to send simple replies or actions back through the device's two side buttons.
Dot, the South Korean startup behind the Dot smartwatch, has been developing the product since 2014, but has faced several delays in sorting out the display's durability, as the tiny moving parts on the display screen have been hard to protect while remaining tactile. After persevering with the technology though, they believe they finally solved the problem and are ready to go into production and deliver to some 140,000 backers, which includes the likes of Stevie Wonder himself.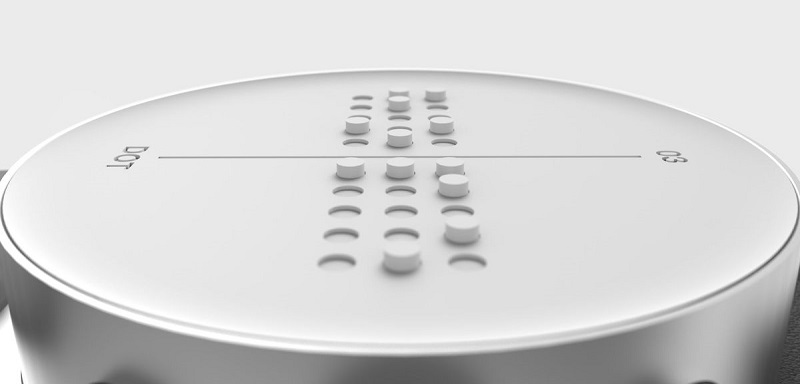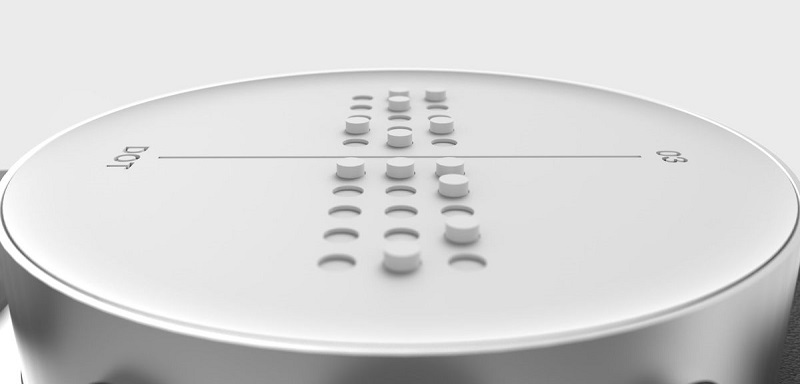 The company's ambitions do not stop here though, as Eric Juyoon Kim, founder and CEO of Dot, has indicated the watch is just the first step in a bigger picture offering braille devices to the blind, especially those in developing markets, where the vast majority of visually-impaired reside. The company has already signed a $1 million agreement with Kenya's government to bring 8,000 units of its upcoming Dot Mini, an educational braille reader, with an aim to be sold below cost for around $200 each and is also cooperating with Google for a 2018 launch of the Dot Pad, a tactile Kindle-like e-reader that will display shapes and images through tactile buttons.


In fact the company believes their technology could find its way to allow forms of mainstream usage in various forms of public infrastructure to allow messages to be communicated through braille more easily and thereby making the world a more inclusive place.
Outside of fitness tracking, I haven't really gotten into smartwatches, but this is an idea I am happily willing to get behind if it can make the lives of millions that much easier.
Last Updated: February 23, 2017