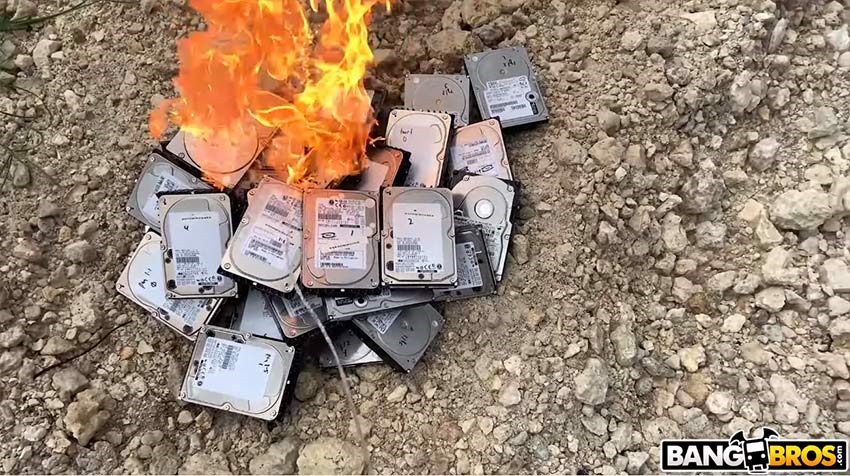 Pornography! Everyone has seen it, everyone has maybe enjoyed it and pretty much everyone here won't admit to having a Pornhub playlist filled with fetishes so obscure that you'd be amazed that it even exists. From the seedy days of having to go to an actual pornography store to find five knuckle shuffle entertainment, a little of the ol' skin flick diversion is just a mere click away these days.
Thanks to the internet, self-satisfaction is easy to come by and provided that you're old enough to actually be allowed to use the internet for such content, totally legal. That widespread of wide spreads has of course also resulted in scummier people thinking that it'd be hilarious to dig up as much info as they can on a porn star, post them online and see how quickly they can ruin someone's life.
I'm not joking either, as PornWikiLeaks has been home to a hive of scum who've made it their life mission to dox adult industry performers for kicks. One of the biggest names in pornography, BangBros, had clearly had enough of this and so the minds behind the brand hatched a plan to purchase PornWikiLeaks according to AVN. And then they burnt it to the ground. Literally.
Having purchased the domain and all of the hard drives containing the sum total of PWL's data, BangBros wiped the site clean and posted a message explaining what was going on:
BangBros had enough. We have purchased this site with the intention of shutting it down and removing all information associated with it. There's no catch. No hidden thing to getting your personal stuff off of it. We simply didn't want it out there for the world to see anymore. Yes, it's that easy. While shutting this site down doesn't purge the internet of all possible ties to real names and what not, it does make it one less place to harbour and find these things easily.

A forum that had 300,000 posts on it, most of them negative and hate-filled, has now disappeared. If you had anything ever posted on here, it will be removed and deleted forever from here. As well as BangBros nows owns the domain. Nothing will ever be up here besides this page that you see now. So you don't have to worry about it coming back either.
To prove that the site was now well and truly f***ed, BangBros went outside, grabbed some lighter fluid and cleaned the existence of that website with the purifying power of fire:
Is this the end of PornWikiLeaks? Chances are high that someone probably has access to an archive of the site material (Although the WayBack Machine is a dead end here), and in the petty nature of the world wide web, will probably look to repost all of it. Still, it's a hell of a statement, and one that can hopefully serve as a reminder that actions have pyrotastic consequences.
Last Updated: August 30, 2019