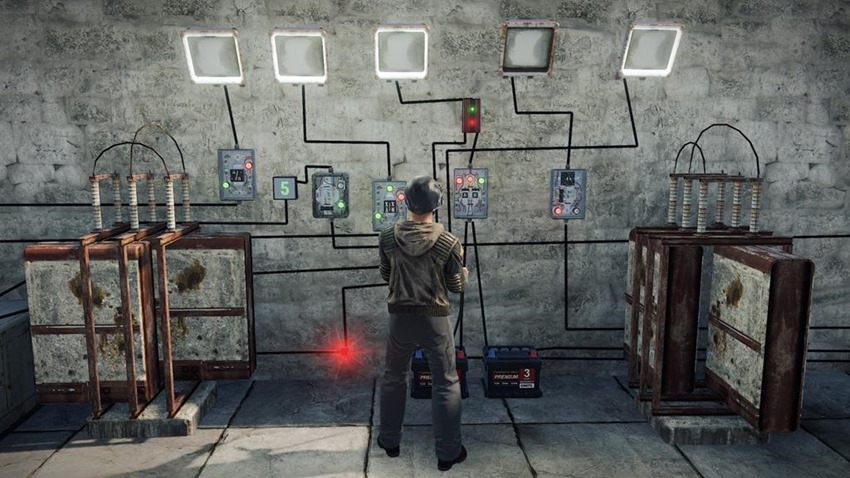 In big "uh-oh spaghetti-Os!" news, some Rust players are in for a bad time as all their progress has been wiped from existence thanks to the purifying power of fire. Rust developer Facepunch Studios confirmed that a large amount of save data had been lost after a fire broke out at one of its datacentres, eventually claiming tan entire building at the OVH Datacentre in Strasbourg, France.
"We've confirmed a total loss of the affected EU servers during the OVH data centre fire. We're now exploring replacing the affected servers. Data will be unable to be restored," Facepunch Studios tweeted.
It's proper bad timing for Facepunch Studios, as Rust is enjoying a small renaissance lately. Thanks to several popular streamers such as Pokimane and Shroud banding together and playing the game during broadcast sessions, interest has spiked in the game, and sales have begun climbing again. Rust: Console Edition also launches later this year, seven years after the game first entered Steam early access.
As for the damage caused, CEO of OVH, Octave Klaba, shared a few updates on Twitter, confirming that employees had safely evacuated while the building burnt down.
And here's a look at just how devastating the damage was:
France really seems to be more flammable than usual lately, isn't it? First Notre Dame cathedral, now buildings where servers for video games are kept. I smell a mystery, burnt 200-hour save-games, and the tears of the dude who invested all that time into his Rust character.
Last Updated: March 11, 2021