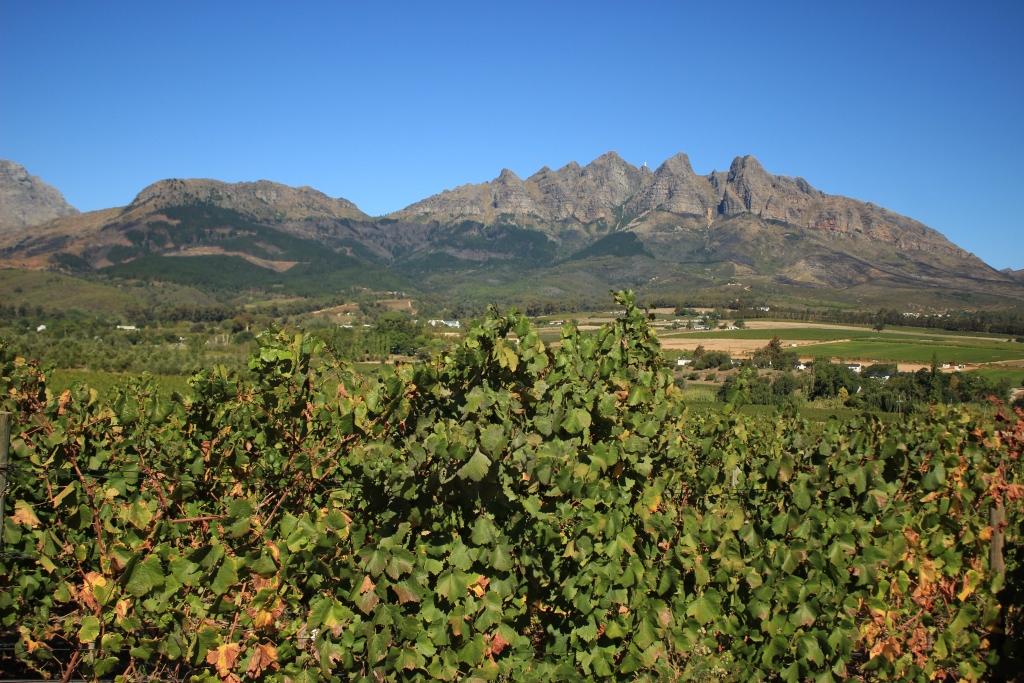 Anyone who knows me knows that I have a major weakness for Italian food. I love making my own pizza – bases included – and can also create a pretty damn good lasagne. Suffice it to say if you invite me out to lunch and it's round and flat  (just like Earth!), then I am there. A short while ago a good friend of mine invited me out to Wellington for lunch and pizza, or in this case, 'piza'. Why the odd spelling? Well, I don't know! Why would Val du Charron, one of the oldest farms in South Africa, have an Italian restaurant too? As an intrepid reporter, I needed to find out. Not because there was piz(z)a on the menu, or beer, or wine, or that said good friend's boyfriend was driving… Oh no, it was for science!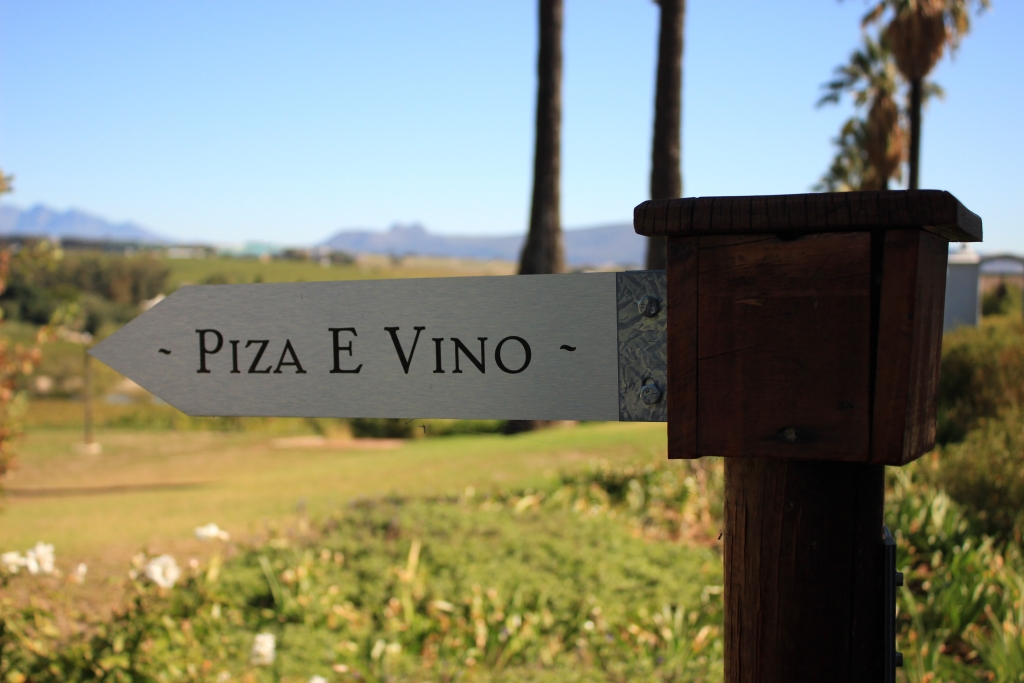 Located just an hour's drive from Cape Town, the Val du Charron and Olive Estate has been around for quite a bit.  In service since 1699, it's almost as old as Geoff. The farm has changed over the many years it has been around initially being a fruit farm, and now luckily for us, a wine farm. And what great wines they have. We sat down for a tasting (R45 if you don't purchase any wines) of three of their best wines, and all were superb.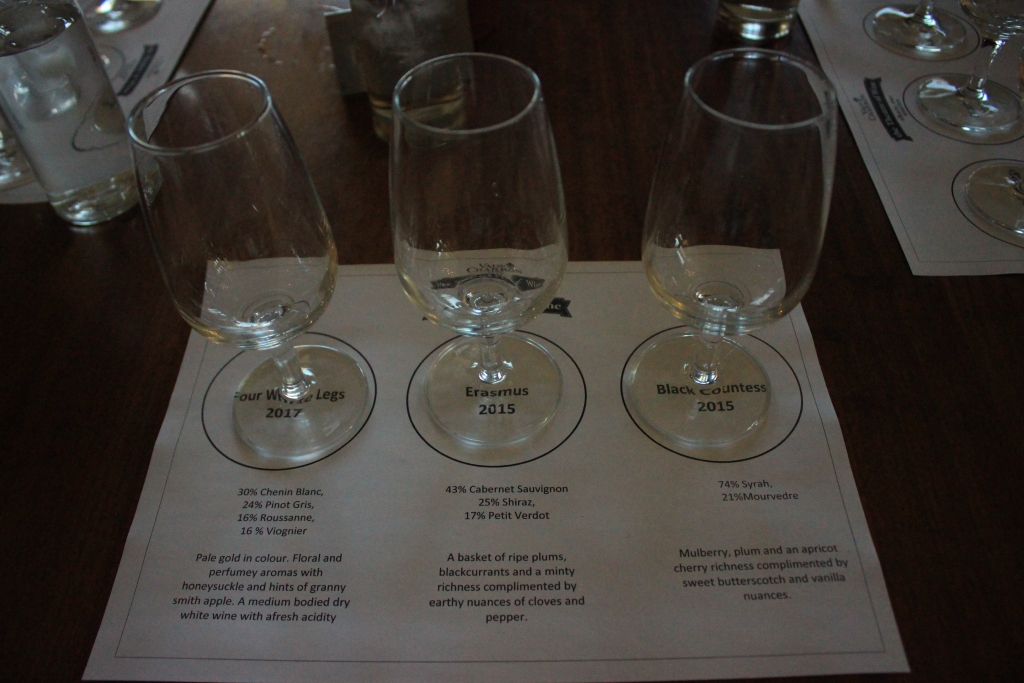 Yes, the copy in the description might be all over the place but the wine was great, the best being the Black Countess. You can also order a range of steaks that have been aged to differing specification in their grillroom, which is where you do the tasting; just be careful not to think those numbers are the prices!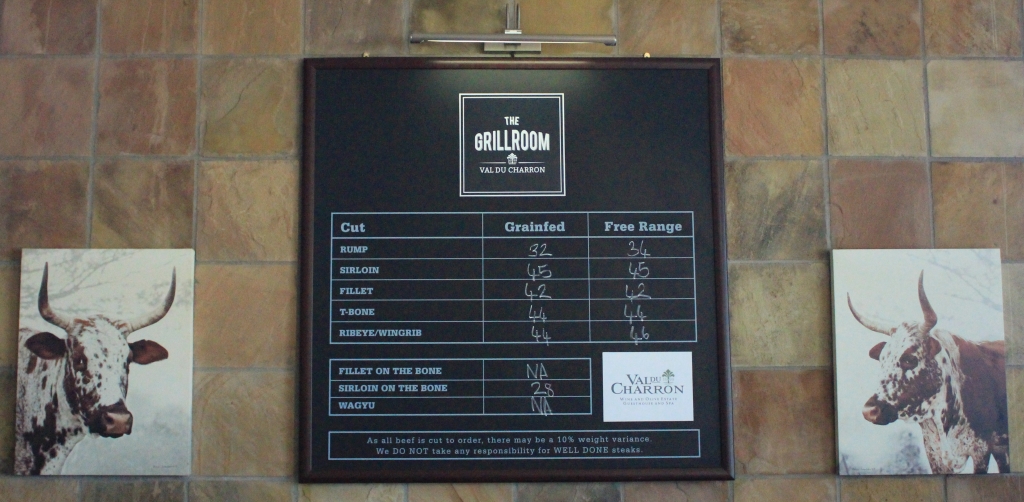 I see they even have a little disclaimer for people like Trevor, who favour their beef overcooked. Reluctantly stepping away from the wine tasting we move to the main reason we came here, piz(z)a!
I love pizza, really, I do. However, a really good pizza needs to be baked in a stone oven, something Piza e Vino makes great use of. Piza e Vino has a great menu that will satiate even the pickiest of eaters. They also offer a 50/50 pizza (large only) which I had, just so I could cram more flavours into my fat face. I went with the Pavement Special and Porky the Pig. It was glorious.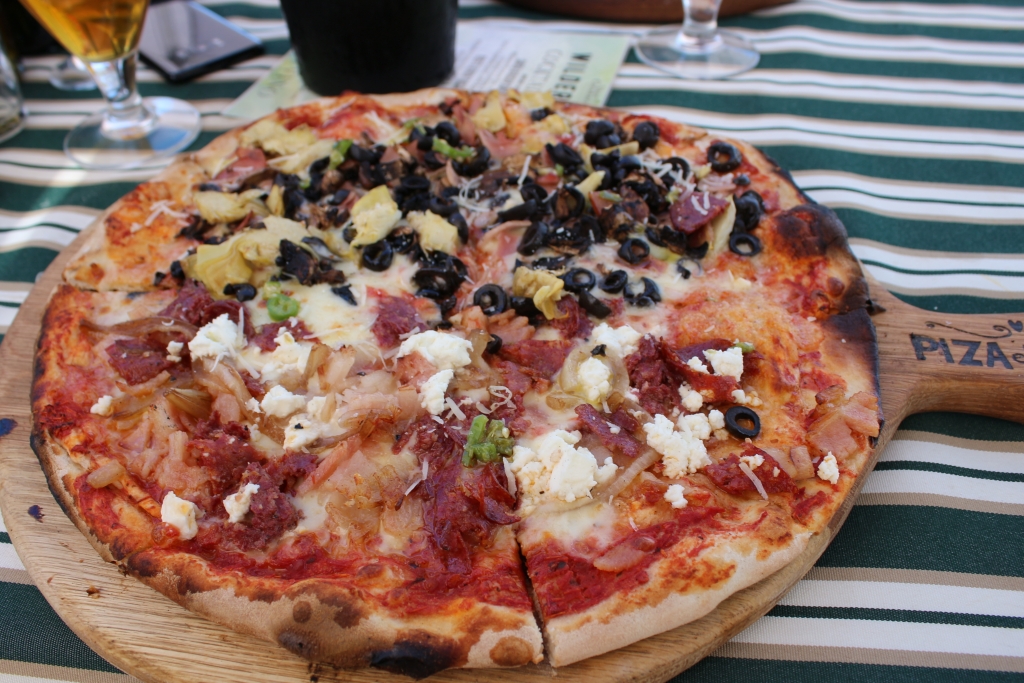 Although you would be led to believe by the name of the restaurant that pizza is the only thing on the menu, you'd be mistaken; they also make what looked like rather damn fine burgers. I was invited into their kitchen to have a look by head chef Jurie. Lots of smiles from his team of hard-working chefs.
In this case, none of my friends had any children with them, but the table just behind us did. Usually, this would make me think 'oh gods, noise, tantrums, etc' but for some reason, the little ones were quiet. What sorcery could do this, I wondered?! Well, they were kept busy with designing their own pizzas, something that upset me greatly because I wanted to do this too…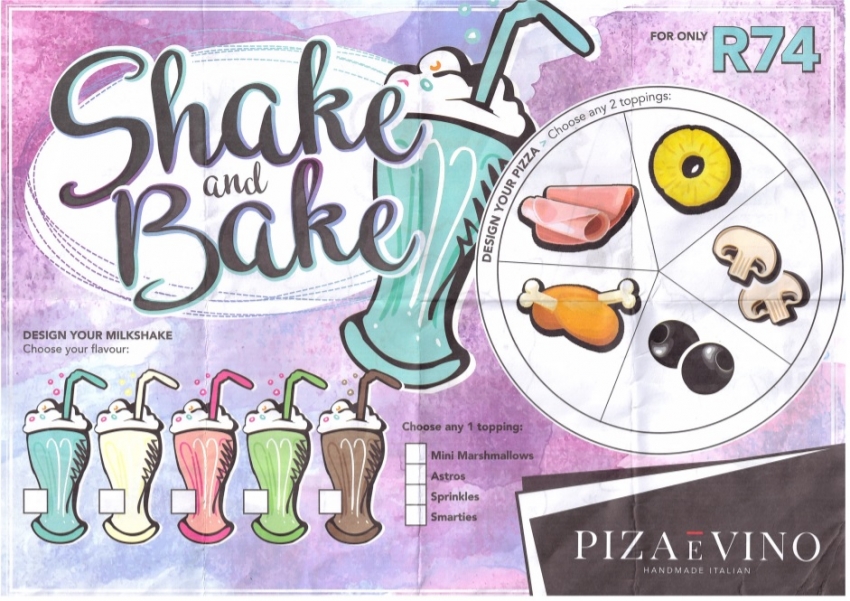 On the kid's menu, they get to choose their own ingredients and then they actually make the pizza themselves. Other than the obvious issue of child labour, it was a damn smart plan as it kept the little ones happy, although they did end up looking like Jabba the Hut. No fear though, as there is a cool water feature just down the hill where children can run around spraying each other, so make sure you bring towels.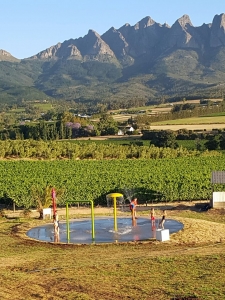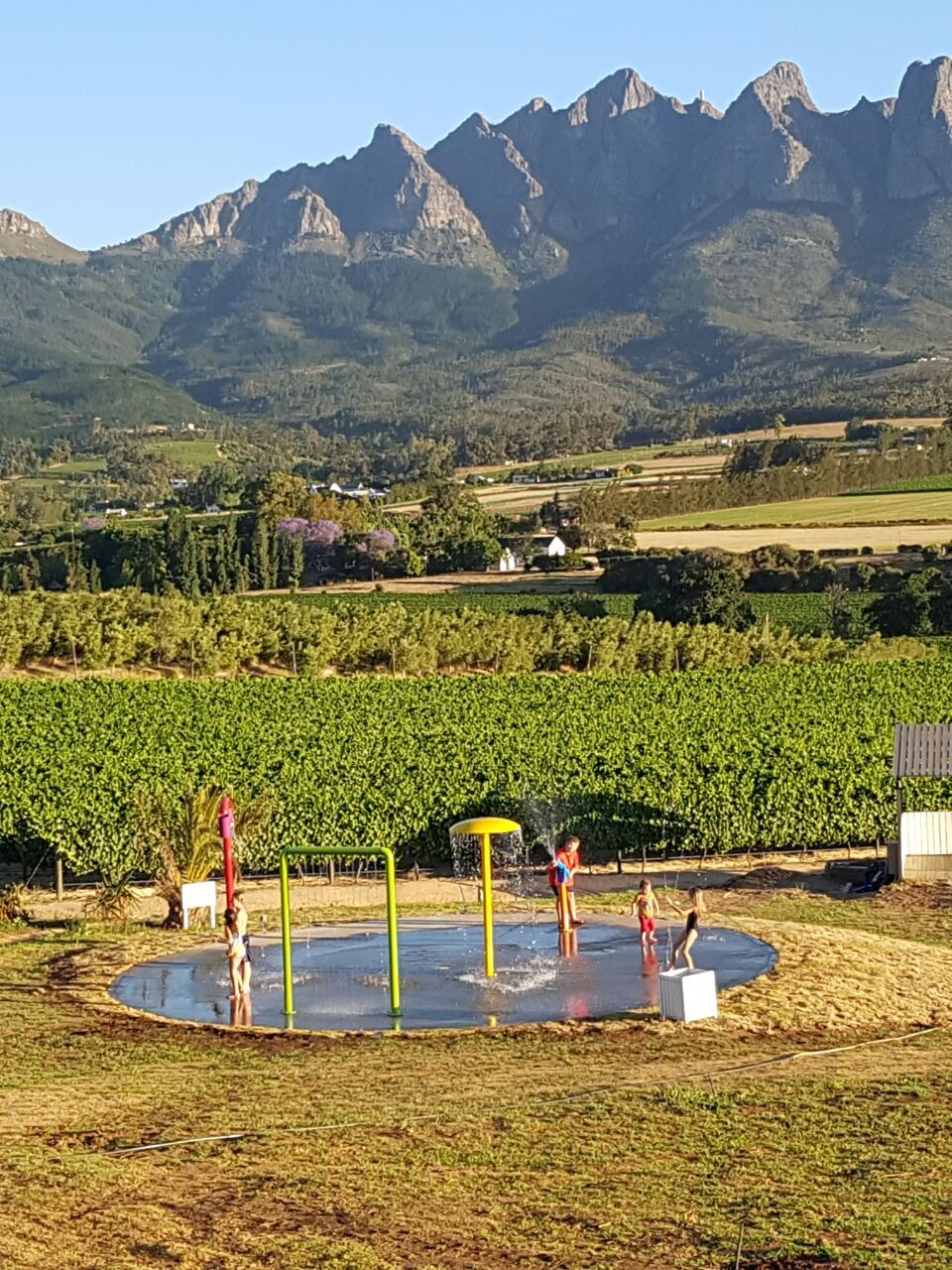 Sitting in the Bovlei valley on a sunny day is picturesque, to say the least. The beautiful Hawequa Mountains look over you as you sip on cold wine and munch on fantastic pizza, all while the little ones slave away as they rightly should. Val du Charron also offers a variety of accommodation that I can't comment on as I haven't stayed there, but the grounds offer a clue to the peaceful nature that you surely must enjoy. It's a place I will certainly head back to and strongly suggest you try on a nice, balmy summer's day.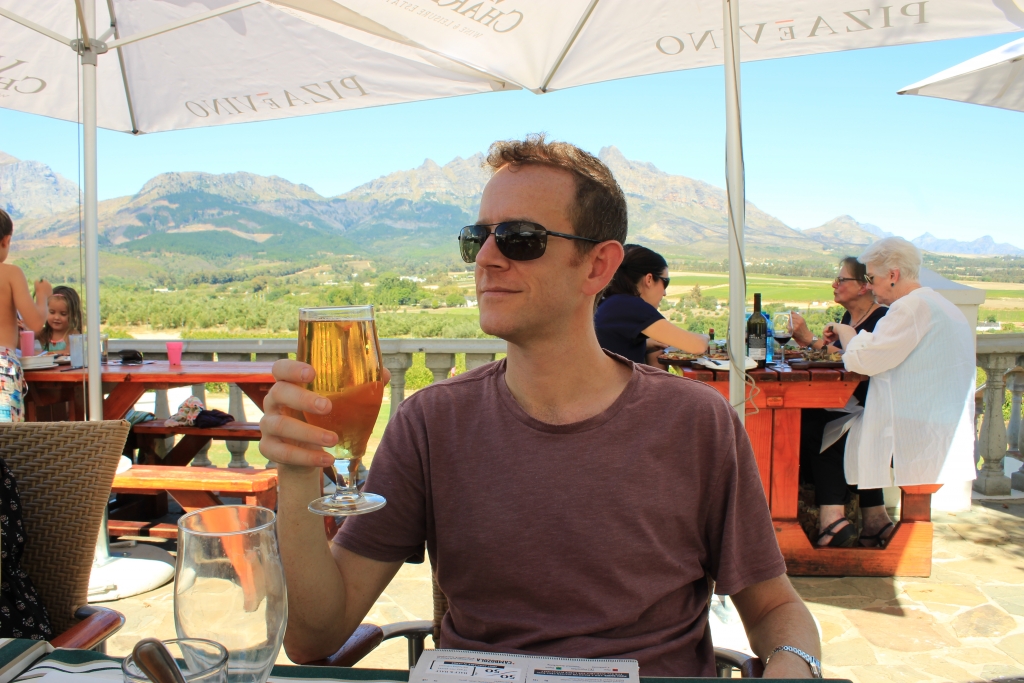 Thanks for your hospitality Craig!
Contact details for Piza E Vina: E-mail: pev@vdcwines.com
Tel: +27 (0)21 873 1256
Last Updated: April 24, 2018