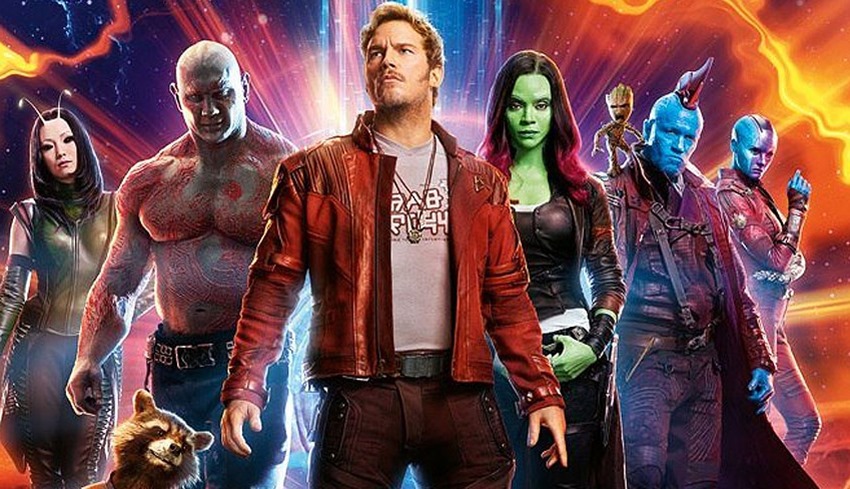 For a guy who was abducted from Earth in the 1980s and has never returned to his homeworld in the decades since, Star Lord is a pretty damn fashionable guy. Clothes may not make the man (unlike manners as I learnt that one time the hard way when I made fun of a well-attired Englishman in a seedy pub), but they do sell the idea of style.
Star Lord's particular brand of haute couture? Leather. Good ol'leather. I don't just like leather, I love it. Star Lord's look is easily one of the most popular around on the cosplay scene right now because of his garment of choice, either a traditional short-cut jacket or a cooler and more cinematic trenchcoat pilfered from the Ravager tailors. You can grab one right now off of eBay from any number of the cheap cosplay outfit shops there, but the final result may be a tad less screen accurate than you bargained for.
Unless it's the Anovos-branded Star Lord jacket, which looks as official as can be. Check it out:
Just in time for winter, am I right? It's even animal-friendly, as Anovos say that they've used a faux leather, rubberised prints and other various bits and bobs that match the jacket to the original worn by Chris Pratt:
This jacket is made from faux leather and cotton duck fabrics topped with three types of rubberized print.
Jacket interior is fully lined.
Fabric colours are digitally colour-matched to the original screen-used materials.
Zipper, grommets, and buckles selected to match original jacket hardware.
Embroidery and pattern details exactingly replicate the costume in Guardians of the Galaxy Vol 2.
This replica comes with a bit of a hefty price, however: $575 to be exact. I'm not going to even mention the converted price, because that would just be cruel. Only a monster would do such a thing. R7800. I am history's greatest evil. Anyway, great looking jacket and not the only one that Anovos has in the Marvel department. That Captain America jacket looks rather damn good as well.
Last Updated: May 8, 2017