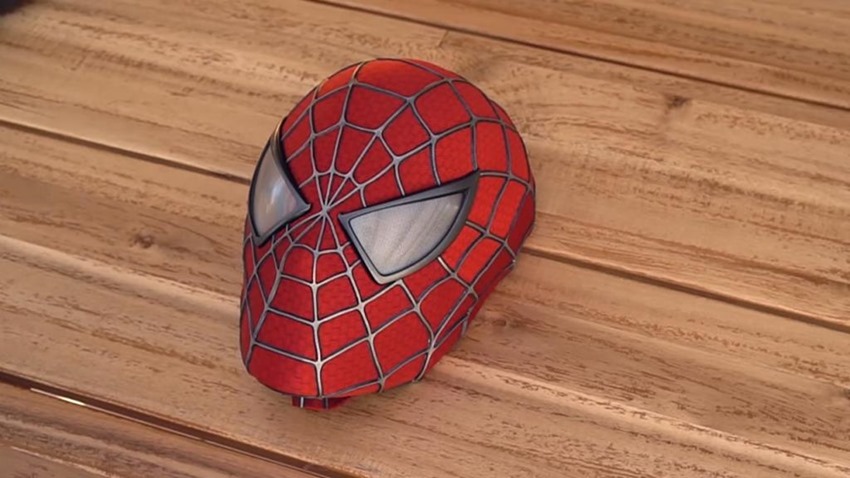 I've been a firm believer that cosplay has seen an explosion in talent in the last decade. That's not a slight against the people who were creating costumes long before it wasn't frowned upon to do so, but with the mainstream adoption of fandom at its best there has also been an increase in the number of talented hands at work at any given time.
From pepakura cardboard that gave rise to Iron Man suits aplenty to masters of the art of foam crafting churning out armour for any given fantasy franchise, cosplay is looking better and better every year. There's still a gap of course, between cosplay and the costumes seen on the big screen. After all, most practitioners don't have access to millions of dollars worth of Hollywood studio equipment and a warehouse full of dedicated staff just to make a fine casting of the prosthetic glutes seen in the latest batsuit.
There is a gap, but it's one that is quickly closing thanks to people like SpideyPlanet and their own personal refinement of costuming techniques done in the name of perfection. Don't believe me? Well check this video out below, which showcases how SpideyPlanet made a screen-accurate Spider-Man mask based on the 2002 incarnation of the wallcrawler:
That is as close to real deal movie magic as the actual costume itself. There's a ton of work that went into creating just that mask, that started with a plaster Paris Spider-Man head being scanned and sent to 3D printing company Shapeways to create the perfectly shaped face-mask that goes underneath the mask to give it its unique profile.
From there, SpideyPlanet printed the material with digital details that were further brought out with fabric dye, created custom lenses and spent what I presume is hours upon hours glueing the urethane rubber webs to the fabric. The end result is an absolute masterpiece, a showcase of ingenuity and modern techniques that wouldn't look out of place on the big screen using 14 years worth of learning and secrets to achieve according to SpideyPlanet.
If you think the mask alone looks great, then you ain't seen nothing yet. After all, what good is a mask without a costume to go with it?
Last Updated: April 9, 2018