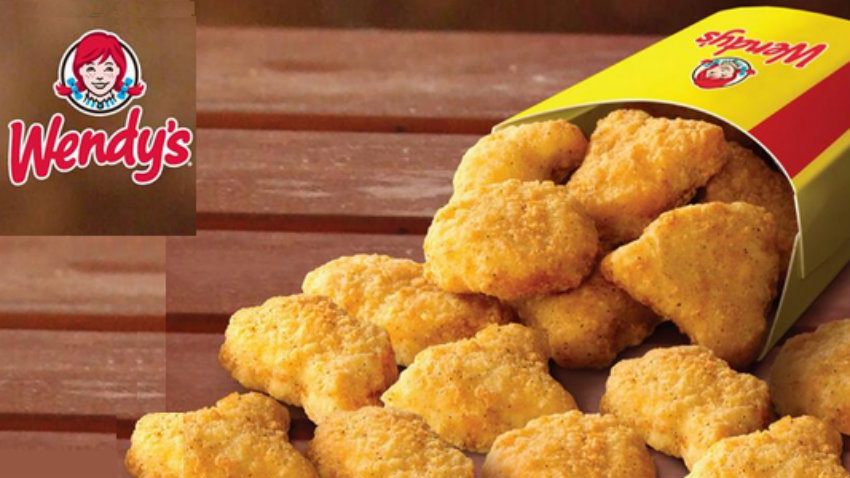 I love funny brands on twitter. It's why I follow Denny's on twitter – their tweets are more existential brilliance than anything promotional, and I love it whenever they appear in my timeline. But this story about Wendy's and the potential for a teenager to get free chicken nuggets for a year got an instant retweet from me, and might get the same from you.
Wendy's twitter game has been on point, roasting users and other brands and generally just being awesome and hilarious. Carter Wilkerson is apparently a fan of their chicken nuggets, and asked how many retweets he would need to get a year of nuggets. Their response? 18 million. And thus, he has become a man on a mission.
HELP ME PLEASE. A MAN NEEDS HIS NUGGS pic.twitter.com/4SrfHmEMo3

— Carter Wilkerson (@carterjwm) April 6, 2017
To give a bit of context, the most retweeted tweet ever is that Ellen DeGeneres Oscar selfie tweet including more celebrities than the picture could hold. That celeb-filled image garnered almost 3.3 million. Wilkerson still has a ways to go with his tweet currently sitting at 2.2 million retweets. Wendy's has probably already gotten more value in terms of social media influence with those retweets than it would cost them to give him five years of free chicken nuggets, but other brands are actually jumping on board as well.
Hey @carterjwm, sorry you have @ATT. Switch to @TMobile & I'll give you a year of free @Wendys chicken nuggets myself + more! Seriously. https://t.co/RmVygHPPob

— John Legere (@JohnLegere) April 8, 2017
If you get the 18 million RTs, we'll give you a free flight to take you to any @Wendys in the world in a city we serve. Good luck! https://t.co/igxnPg1JUF

— United (@united) April 8, 2017
Not too shabby. Of course we should all give him a retweet. And maybe we must get Darryn to start something similar. He has that obsession with KFC Dunked Wings – I wonder what he'd have to do to get some for free. This is the kind of marketing that brands can't even buy. If McDonalds is clever, they will pay for Wilkerson's nuggets, provided he dips them in their revived Szechuan sauce.
And then of course, you could try that locally…
Rule #1: Get someone who is plugged in to social media to manage your brand account. pic.twitter.com/XteNno1ZyS

— Spartan Lee (@MzLee_) April 6, 2017
Last Updated: April 10, 2017