I appreciate good audio, but I'm hardly what anyone would consider a bona fide audiophile. I'm not a vinyl junkie, I don't still have an original PlayStation 1 to play my CDs and I don't spend most of my time incessantly fiddling with knobs and tweaking cables to get the sound just right. I'm not against digital either, but I'd take a FLAC over an MP3 any day of the week.
I appreciate good audio – but I have a cost threshold. I've got a nice set of over-ear Sennheisers to fill my audio needs – and for years they've filled them perfectly. I've never seen any need for anything better. That has changed, and Klipsch is to blame.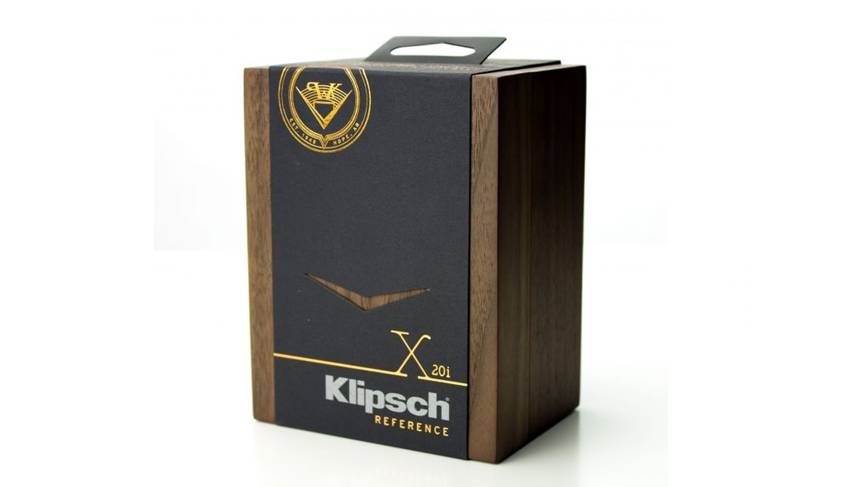 For the past few weeks, I've been using a pair of Klipsch X20i in-ear-monitors. A little different from traditional in-ear buds, they rest partially inside your ear canal, creating a seal that ensures passive noise cancelling with minimal audio spillage. That means you can both shut yourself off from the world to appreciate music, without forcing your tastes upon others.
First impressions matter, and the X20i nails it. A faux walnut wooden box (with a lovely magnetic lid) houses a small leather pouch for the IEMs themselves. You'll also find an owner's manual and a clip card of silicone tips so that you can ensure a perfect fit. They use the company's patented oval tips , so comfort with at least one set is almost guaranteed.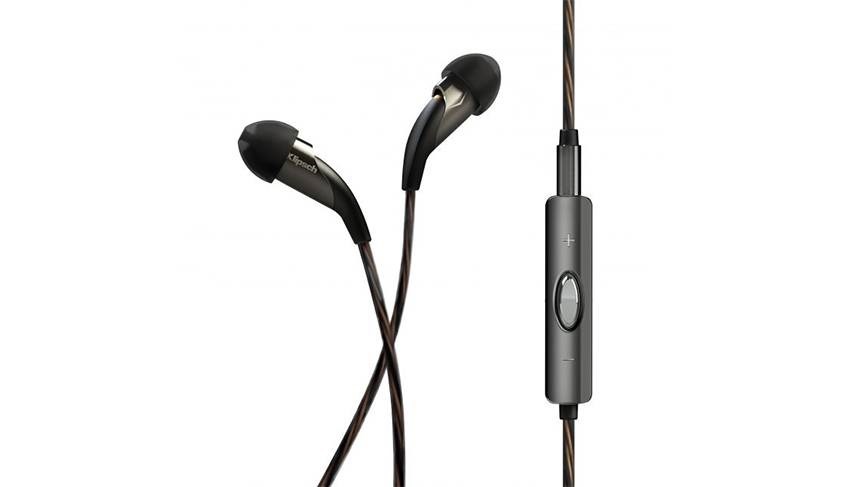 The buds are made from injection-moulded stainless steel, with a heft to them that screams quality. The semi-detachable cable (screw-type coaxial SSMCX connectors for both left and right sides) is sturdy, its translucent hazelnut showing its braided wires underneath. There's an inline microphone and iDevice compatible remote, with dedicated volume up and down buttons and a centred multifunction one for call and track navigation.
They consist of a balanced armature design instead of the dynamic drivers you'd find in most headsets and speakers. Instead of air-pushing drivers intended to cover the entire frequency range, balanced armatures use a crossover to split the signal into multiple frequency bands. Here you've got Klipsch's KG-926T woofer in union with their KG-125B super tweeter. Because the balanced armature design means that the X20i's don't push out air, they won't give you the sort of thunderous bass you may expect from a really high-end set.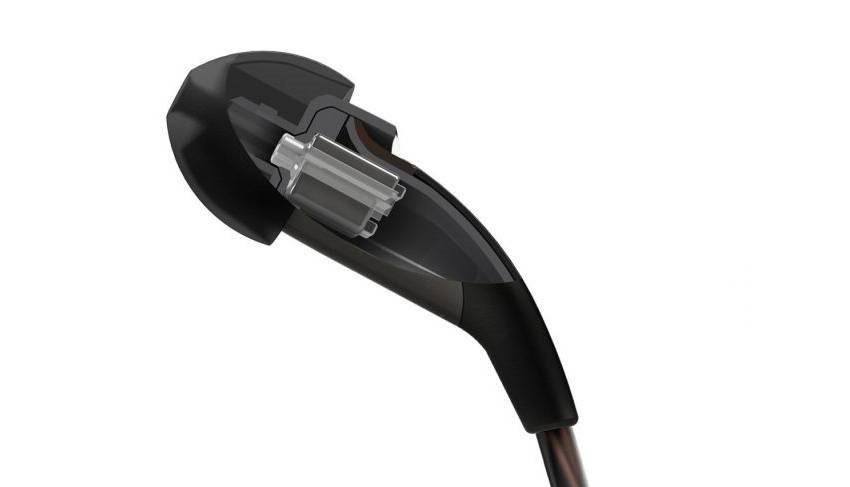 They're not supposed to. As a reference set, the X20i's are perfectly balanced offering no biases towards the high or low end. Instead, what you get is studio quality replication of audio – and honestly? It's transformative, revelatory. Everything is astoundingly crisp and clear, with the bass perhaps bordering on being analytical; neutral and just short of being sterile.
Where it shines most, I found, was in its midrange and its vocals which come through with outstanding precision. The highs are never brittle, there's no impudent sibilance and the bass is never muddy.
I fired up a selection of my favourite songs for testing audio equipment and I was left suitably impressed. Radiohead's Idioteque from Kid A, with its bumpy, ramping electronica explodes once Thom Yorke's vocals hit, simultaneously feeble and forceful. I heard details I hadn't noticed before, a vulnerable tremble in Yorke's delivery. In Perfect Circle's The Package, you can hear James Maynard Keenan clear his cottonmouth before his delivery. It's magical.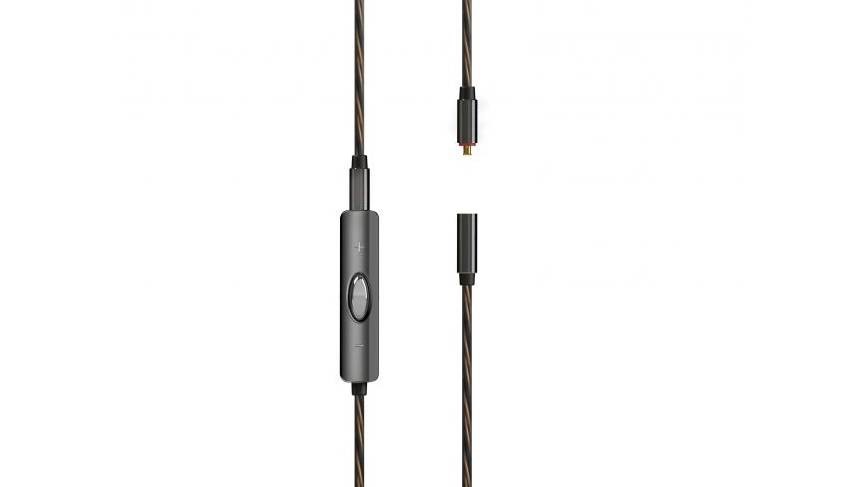 The night I received these I listened to the Beach Boys Pet Sounds, Arcade Fire's Funeral and Diana Krall live in Paris in their entirety – with a huge smile on my face for hours. Over the past few weeks I've been listening to just about everything I can get my hands on, rediscovering old loves and finding new joy. And yes, I've got a better appreciation for Pink Floyd's Dark Side of the Moon. They've provided mind-blowing aural sex.
If there's a downside, it's that these are quite pricy. The US retail price of this set is $550, though it'll be available locally for R6690. Still, as much as they cost, I sat here wondering if I really do need that second kidney.
Specifications
Style: In-Ear Monitor
Driver Design: KG-2625 AcuPass® Two-Way
Driver Components:  KG125B Balanced Armature Super Tweeter, KG-926T Balanced Armature Woofer
Frequency Response 5Hz – 40 kHz
Sensitivity (1mW) 111 dB
Impedance (1kHz) 50 ohms
Noise Isolation -26 dB
Termination 3.5mm TRS
Mass 22 g
Last Updated: April 21, 2017
Klipsch Reference X20i

Klipsch's Reference X20i in-ear monitors offer exactly the sort of sound audiophiles crave; clear, crisp and without any bias. They sound amazing - but you'll need deep pockets, as they don't come cheap.