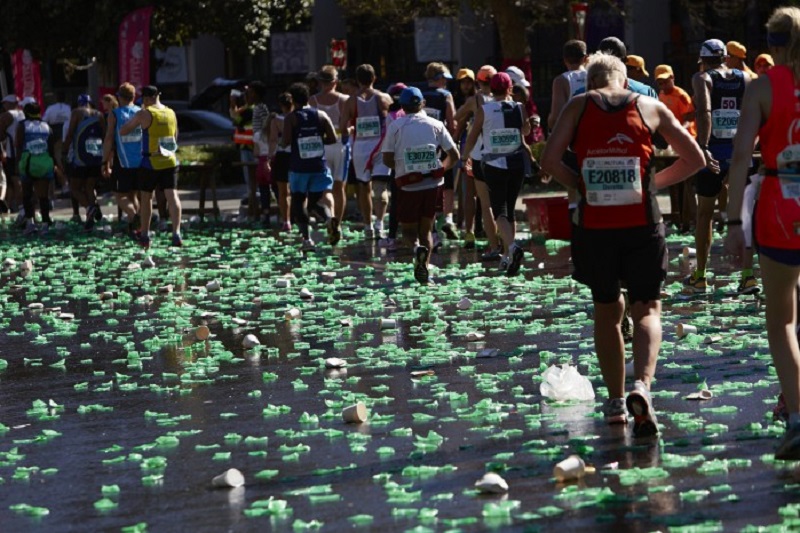 As many of you might know, I love running and even more competing in races that are ridiculously long. There are many things about marathon running that make it so special, from the crowds and excitement to the sheer challenge of the distance that makes crossing that finish line feel like such an incredible accomplishment. It's something that never tires no matter how many marathons I compete in.
However, there are some aspects of running these races that I don't like that can often make me feel ashamed to compete – and one of these is the littler problem. If you've ever gone to watch a big race, it's clear that there is a massive litter issue as runners leave behind all forms of wrappers and plastic sachets in their quest to stay nourished and hydrated. It's something that has been a problem with running for many decades and seems to only be getting worse, despite many races now trying to do something about it.
You could argue that this is a small issue considering how many races do such a big job at cleaning up after themselves, but even with the exceptional work of volunteers trying their best to clean it up, litter inevitably gets left behind, even with the increased number of bins along the route. As a result of these challenges, many races these days promote self-hydration back-packs as an environmentally friendly form of running. Not all runners enjoy the slushing sound and carrying of extra weight though, which hasn't made this very popular on big road races yet.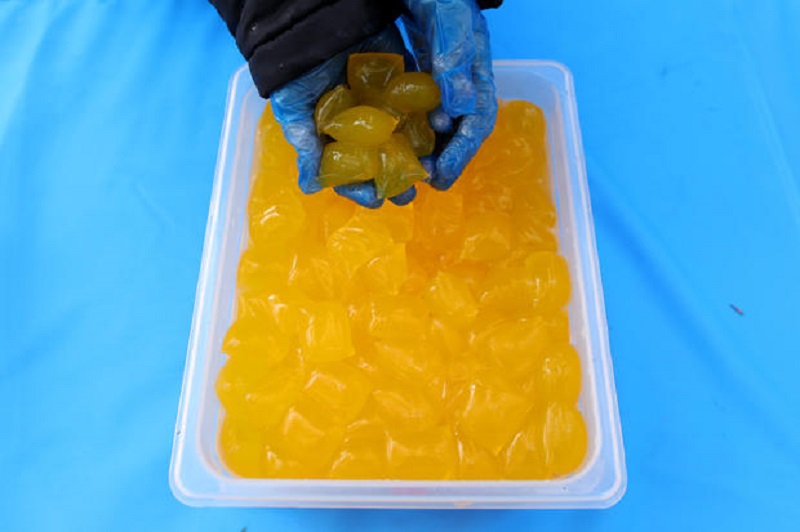 At the Two Oceans' marathon a week ago, where part of the race takes place in a protected national park, they even resorted to using only bio-degradable plastic cups which needed to fill with water through a separate container. It's something which has become commonplace for the race, but with more runners this year, organisers actually ran out of water on this part of the route, leading to many people suffering dehydration during the race.
So, it seems clear that there is an imbalance between the needs of the environment and the needs of runners to stay sufficiently hydrated. Something which Ooho water, developed by British start-up Skipping Rocks Lab, wants to change as they experimented with edible sachets as opposed to traditional paper cups or plastic sachets. These pods are made out of seaweed and said to be completely tasteless. As a bonus even if they are not consumed they can biodegrade in as little as 6 weeks, so remain healthy for the environment.
It's a great initiative by both the company and the organizers of the marathon who plan to ensure their race remains great for the environment. The only concern I would have with the idea is how the edible package affects the runner's themselves, as the thought of seaweed unsettling the stomachs could create a series of health issues. The packets were filled with Lucozade though and not water, which means that for this race water was still consumed the traditional way. If they can add water to these sachets it would be more ideal as too much Lucozade is also not ideal for runners who would need to still take in more natural water than energy drink supplements during a race.
There are no reports yet of any issues experienced by runners from the race, so it does appear as if the experiment has been quite successful and so hopefully this is the start of a new era in running where waste does not need to follow in the wake of runners looking to get some form of hydration. It's an idea I can certainly get behind and hopefully something we see local race organisers look to adopt in future.   
Last Updated: April 29, 2019