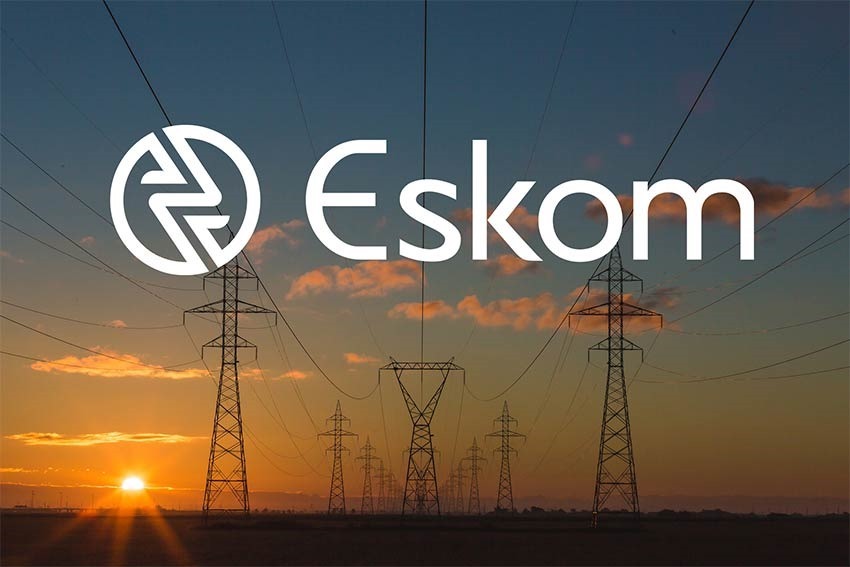 Update: Minutes after publication, Eskom sent out a media statement saying that they lost additional capacity from Medupi Units 3, 4 and 5 last night due to coal & ash handling issues – and we're now back to Stage 2 load-shedding. There's no word on whether or not this will affect the weekend.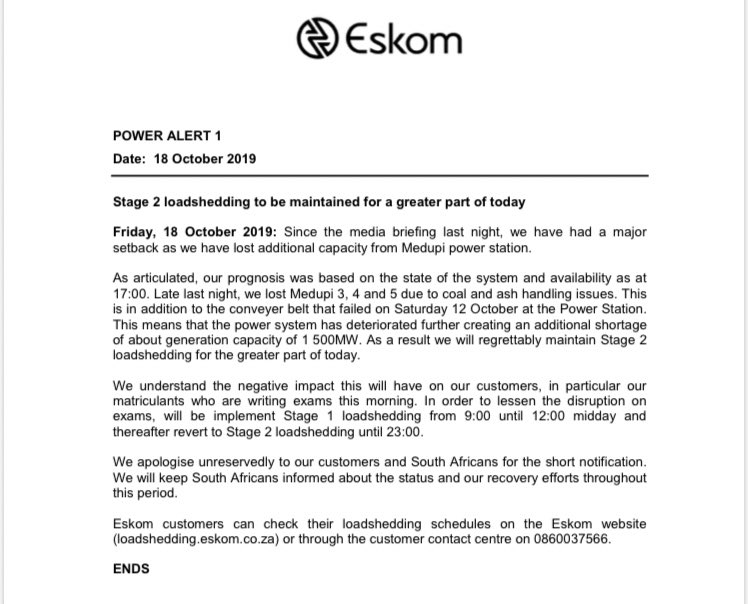 This week, the dread of rolling blackouts returned as Eskom announced that load-shedding was back. The new bout of outages was blamed on faulty generators, with generational capacity well below the required output. Thanks to those faulty generators, we've had two days of load-shedding, draining away whatever positive sentiment still remained.
"Unfortunately, this is what has now materialised in the last few days. Against high levels of consumption, we experienced high levels of unplanned breakdowns that exceeded the 10,500-megawatt limit and resulted in the excessive utilisation of our emergency water and diesel reserves," acting Eskom CEO Jabu Mabuza explained At a press briefing last night in Kempton Park.
At least there won't be load shedding this weekend, as Mabuza confirmed load-shedding would be downgraded to Stage 1 for today, with no load-shedding over the weekend.
"We will implement stage one load-shedding tomorrow from 9am until 11pm," Mabuza said last night. "Thereafter, we anticipate no further load-shedding."
The system, he says, is still constrained, so any other unplanned maintenance could bring load-shedding back. Time for that generator.
"Some generation units have returned to service and we are expecting more to return to service over the next few days, which lessens the probability of load-shedding over the weekend," Mabuza said.
One frustrating aspect to the load shedding, at least for Johannesburg residents, is that it could all apparently be prevented. According to Johannesburg Mayor Herman Mashaba, Eskom blocked the city's plan to offset load-shedding by using power generated by the independent Kelvin Power Station. Said Mashaba on Politicsweb:
"In December 2018, we received a letter from Eskom stating that the City could not offset our load shedding requirements with the power independently generated from the Kelvin Power Station.

Kelvin Power Station is an independent power producer that the City had been contracted to for the procurement of additional electricity as and when required. Upon taking office, Eskom withdrew from funding this arrangement and left the City to foot the bill.

We have informed Eskom that we reject their position of refusing our request to offset load shedding with independently generated power, and are willing to proceed to the courts to fight for the residents of Johannesburg to receive this benefit for which they are already paying."
Either way, I'm glad to have a load-shedding-free weekend, because I think a power outage during Sunday's Rugby World Cup quarter-final between Japan and South Africa would incite riots.
Last Updated: May 11, 2020