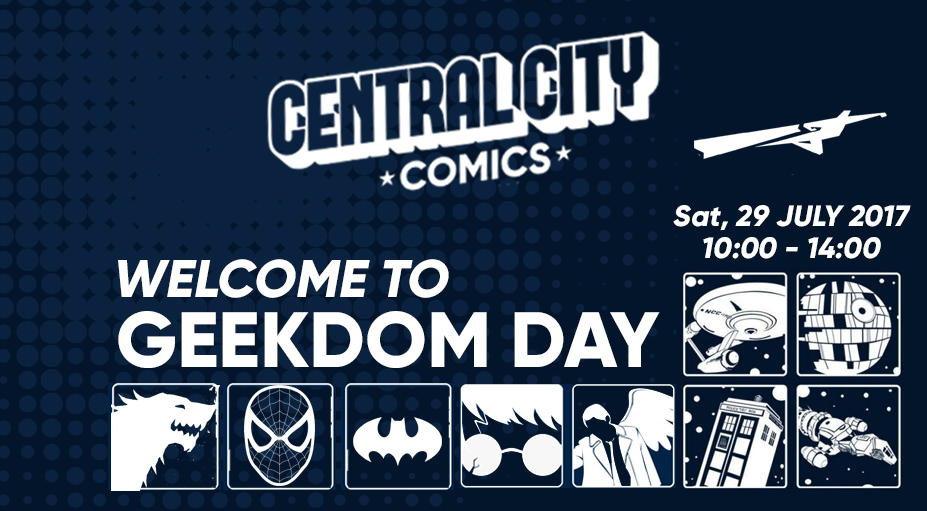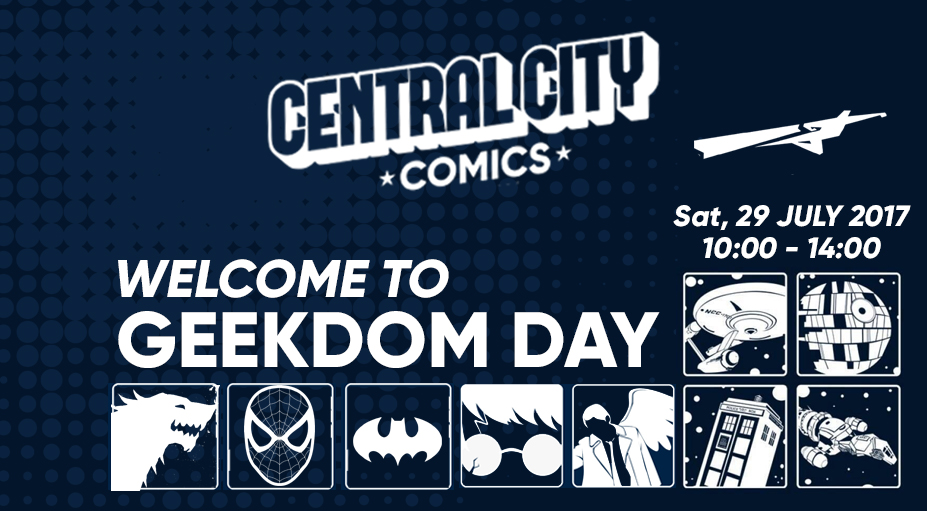 This coming Saturday, Central City Comics, a rad new comic store in the heart of Sandton, will host their inaugural Welcome to Geekdom Day – a day of fun and celebration of all forms of fandoms and geekiness. The best part? The event is totally free!
Why? Well, Central City Comics wants to make everyone feel welcome and enjoy their geeky hobbies in an inclusive space. If you're interesting in branching out into a new hobby, but were too afraid to try, now is the time to dip your toes in the water. Here's what's on the cards.
There will be tables of demo tabletop games, or, bring your own if you would like to share your favourite with some new people. Central City's sidekicks will be on hand to help you play or answer any questions you might have. If you'd rather try out tabletop roleplaying, there will be a Dungeons and Dragons adventure starting every hour, run by GM Carla Harris.
If that's not enough, you can try out a live action boffer larp – portraying a provided character in real life and running around whacking people with foam weapons and spell packets. Run by Tales of Teana, there will also be a new LARP every hour, so you can swop and change between the all the different new hobbies you might want to try.
If you're interested in comics but don't know where to start, there will be a casual chat session around what makes comics awesome and how to start reading, drawing or writing them run by local Marvel artist Sean Izaakse, and co-founder of SECTOR comics Nas Hoosen.
For the Cosplay noobs, Samantha Claire Marais aka Sam Secrets Cosplay will be hosting a demo/discussion around the basics of cosplay and how to bring your favourite characters to life.
At Central City Comics we want everyone to feel welcome and to get to enjoy the Geeky hobbies we love. That's why we are starting our Welcome to Geekdom Day. A day where people from all walks of life and different Fandoms, whether they are people who love the superhero movies, geek fence-sitters or full blown fans, can come and try out different hobbies.

The Welcome to Geekdom day is welcome to anyone and everyone. The day will be filled with various geek activities and discussions for you to join in or watch. The activities and chats will be run by amazing people who are big geeks in their respective activities and the speakers range from Sean Izaakse, a Marvel Comic Book Artist to Central City's own staff getting involved.
The Important Info:
When: Saturday, 29th July 2017
Where: Unit 6, Sandton Commercial Village, Cnr 7th & Marlboro Dr, Sandton
Time: 10am – 2pm (although some of the activities need to be pre-booked for).
As mentioned, the event is 100% free to attend. There's only one Golden Rule: no judgement! Welcome to Geekdom Day is for people who want to learn, discuss and enjoy new hobbies or get fresh insight into old ones. Central City Comics reserves the right to ask anyone breaking the rules to leave.
Check out the Facebook event page for more details.
Last Updated: July 25, 2017