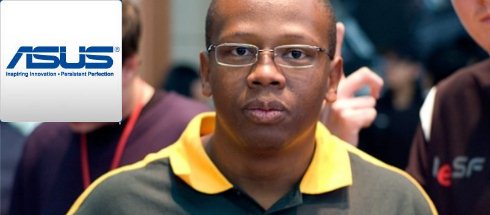 When a player becomes a member of the official national team, the player remains a member of such team for the next calendar year, when normally a new selection is undertaken.
Thus, team members may be called on by the MSSA to do additional 'tours of duty' to represent South Africa in international events.
So it is with Xola Magwaza (from Blairgowrie, Johannesburg), currently the senior team member of the National eSports Team, who has been called upon to represent South Africa at the Hyundai Global Challenge in South Korea in July 2010.
The game played shall be FIFA Online and the prizes are:
· 1st prize is a 130 Hyundai motor vehicle,
· 2nd prize is 5 million Won (R31,228.12), and
· 3rd prize is 3 million Won (R18,737.10).
The experience that Xola will earn at the Hyundai Global Challenge will prove to be invaluable in preparing the team that shall be selected to play at the 2010 IeSF Grand Final at the end of September 2010.
All gamers are reminded that there is still time to qualify for the 2010 National Team Trials at the following two provincial Championships:
18 July 2010 – ASUS 2010 Western Cape Provincial LAN Championships, and
1 August 2010 – ASUS 2010 Eastern Cape Provincial LAN Championships.
For further information, please contact the writer.
Issued by:
Colin Webster
President
Mind Sports South Africa
P O Box 19275
FISHER'S HILL
1408
Tel: 011 828 4994
Fax: 086 672 1911
Cell: 073 593 9451
e-mail: mindsportssa@iafrica.com
URL: http://www.mssa-cgboc.org/ (eSports Gaming site)
URL: http://www.facebook.com/mindsportssa?ref=ts
Mind Sports South Africa (MSSA) is an affiliate of the South African Confederation of Sport and Olympic Committee.
The MSSA is responsible for the good governance and promotion of Board games (such as Backgammon, Diplomacy, Checkers, Draughts, Morabaraba, etc), eSports (whether they are played on 'cell phones, Sony® PSP's, personal computers or similar), and Historical figure games (also known as wargames).
Last Updated: July 14, 2010