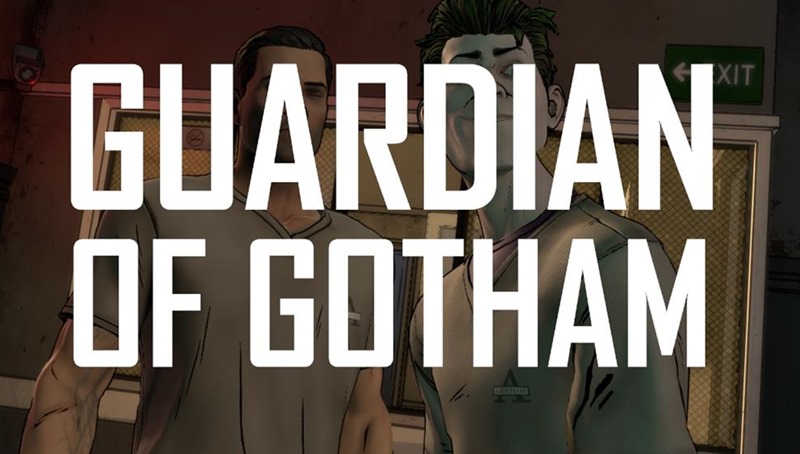 Telltale's first pair of episodes into the world of Batman was all about building a new world for the Dark Knight. One wherein certain elements remain faithful to the core mythos of the Batman legend, but weren't exactly beholden to them. Episode three however, began to make good on those promises.
Here was a Batman tale where both Bruce Wayne and his alter-ego were facing an attack from all sides, hostile takeovers in his personal life and escalating threats during his nocturnal activities that could bring Gotham to its knees. The pressure just kept on mounting, with the third act in episode 3 setting up a twist that nobody saw coming and resulting in Bruce waking up inside of Arkham Asylum in episode 4.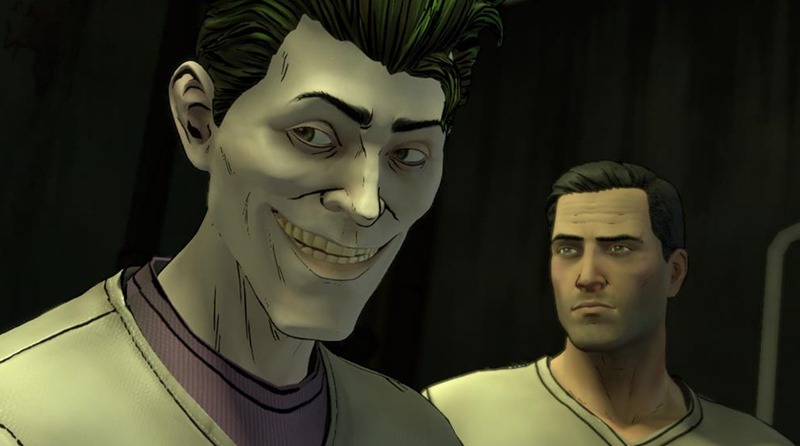 Fortunately, Episode 4 at least starts off with Bruce finding an ally within the madhouse. A pale-skinned and green-haired inmate who always looks on the bright side of life. And sweet Bill Finger, I think this might be one of my favourite versions of the Joker introduced to the franchise yet. Gleefully voiced Anthony Ingruber, "John Doe" has yet to cross paths with the caped crusader, but he's a scene-stealer whose personality easily shifts from helpful inmate to manic frenemy within minutes.
Telltale's Joker is only around for a few brief minutes, but his impact is already felt, a cipher who eerily mirrors Bruce and is already planning some anarchy in this prelude to the brutality that is still to come. While previous episodes in Telltale's series so far may have needed a few chapters to get their respective stories moving, episode four has no trouble at all being consistently entertaining.
It's not long before players find themselves outside of the looney bin however, as Bruce Wayne finds himself facing an enemy that he has never encountered before: Gotham itself. The public opinion swinging wildly against him and his former best friend Harvey Dent now showing his true colours in this penultimate episode.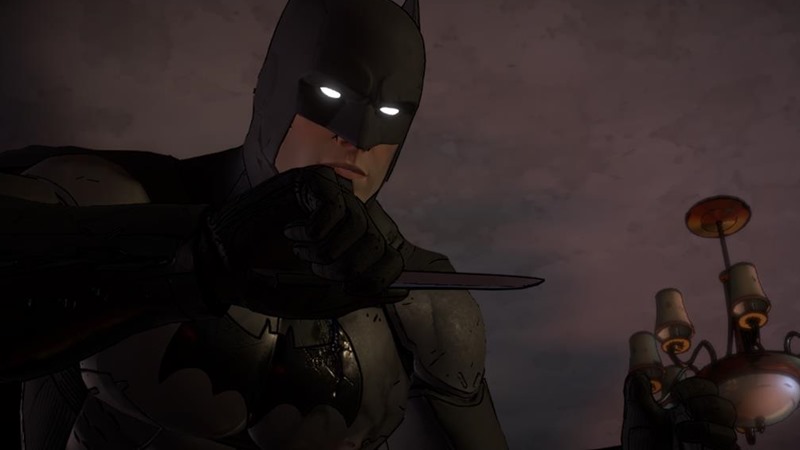 It's also a brilliant example of how Batman and Bruce Wayne don't need to be separate identities. They're not a mask for the other to wear, they're one and the same. The strengths of each persona begin to combine in this fourth episode, allowing Batman to be more than just a symbol of fear, but rather hope and inspiration even the odds are stacked against him.
While Bruce Wayne is the star of this Batman game, it's his humanity that really takes the spotlight. There's a running theme of redemption here, not only for Batman but for his enemies as well as Telltale gives players the chance to be more than an orphan with a trust fund and daddy issues. Refreshing stuff, especially since we now exist in an era where the source material has also begun to revitalise the character with a new direction within the DC Rebirth brand.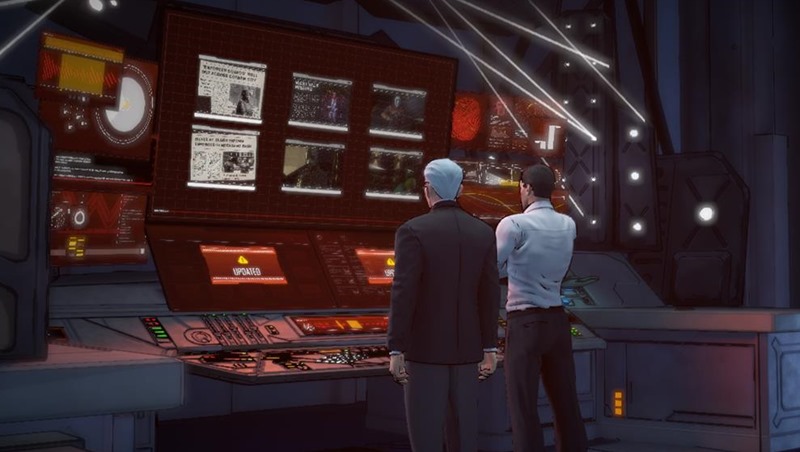 Consistently tense, Telltale is raising the stakes here with a brave and bold new direction for the dark knight.
Last Updated: November 23, 2016
Batman The Telltale Series Episode 4: Guardian of Gotham

If Guardian of Gotham tense atmosphere and hard choices are anything to by in this penultimate episode, then Telltale is on the verge of delivering the definitive Batman story in video game form.

Batman The Telltale Series Episode 4: Guardian of Gotham was reviewed on Xbox One