I'm still neck-deep in Disney Infinity 3.0, which is going all-out this year to deliver as much Star Wars content as possible. And honestly, I have no complaints about that. Because while Star Wars may rule the roost this year, there's still plenty of room for other Disney properties to make a debut.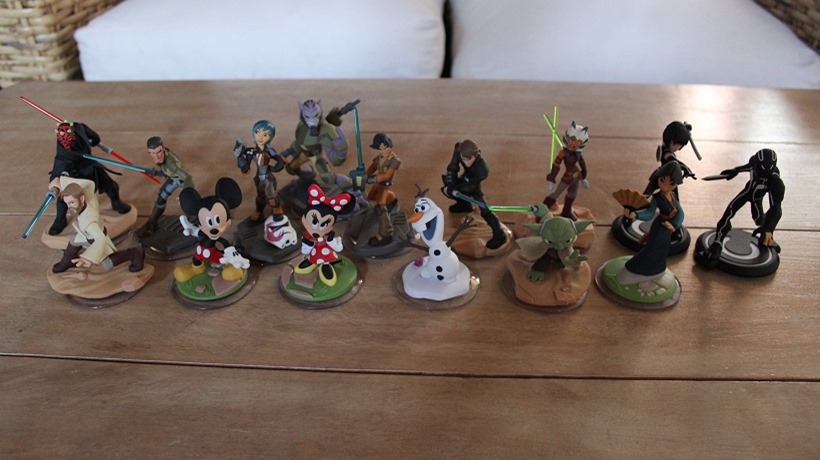 Disney was kind enough to send us a review kit for the Wave 1 figures. So let's crack the shells off of these mint-on-card figures, and go play in the toybox!
Sam Flynn – Tron: Legacy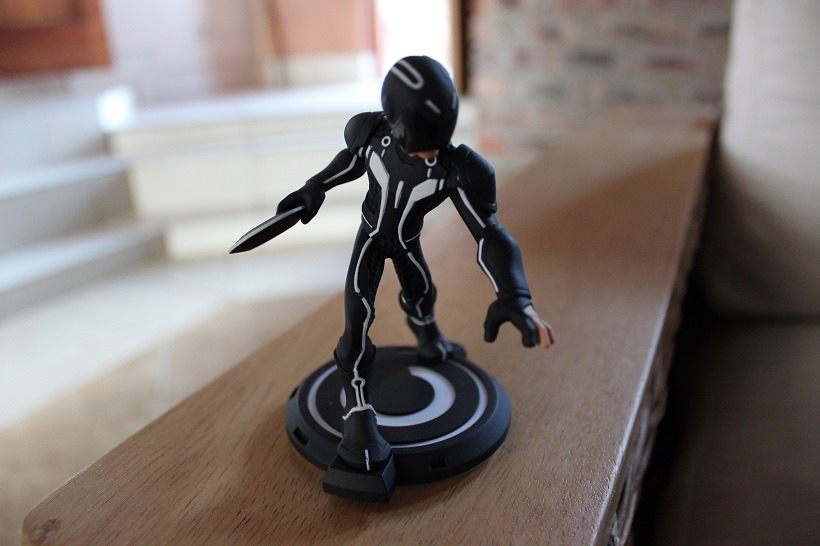 The Tron figures are easily my favourites this year. While Sam and Quorra may have had an early digital debut last year, I'm digging their real-world design. I still find it odd that the Sam figure has a mask on, but it's not too distracting. There's also a very cool honeycomb design on his costume, the iconic light lines that identify him as a user and his identity disc which he can use in battle.
He's fast, agile and the identity disc can easily slice through lower tier foes. Now say it with me: TRON LIVES!
Quorra – Tron: Legacy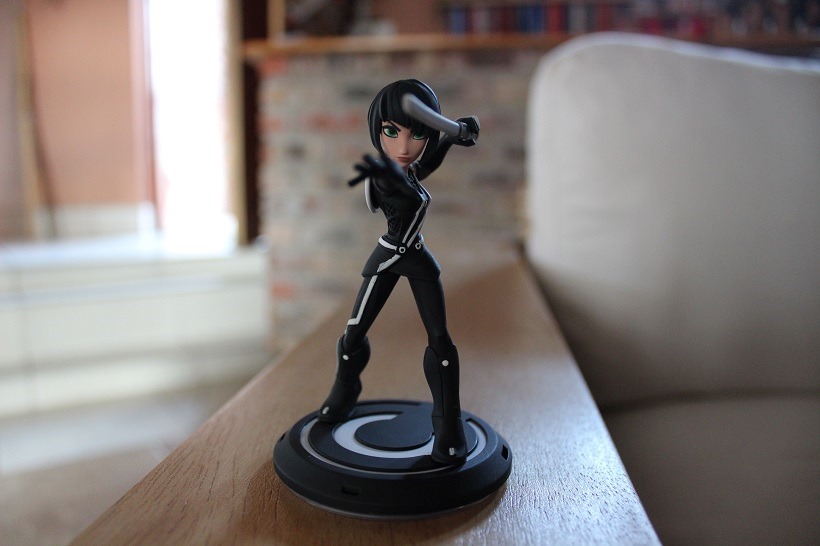 Quorra forms a nice opposite to Sam's figure and gameplay. Whereas Sam is an agile and deadly opponent at close and long-range, Quorra excels across any range you put her in, and has even more speed in her movement.
Likewise with the figure, it's a more nimble interpretation of the character played by Olivia Wilde. But its got the same signature design aesthetic from Tron, and I think the pose chosen for Quorra is just perfect.
We may never see another Tron movie again according to Hollywood reports, but the Disney Infinity figures at least give me some form of reconciliation with this.
Mulan – Disney Originals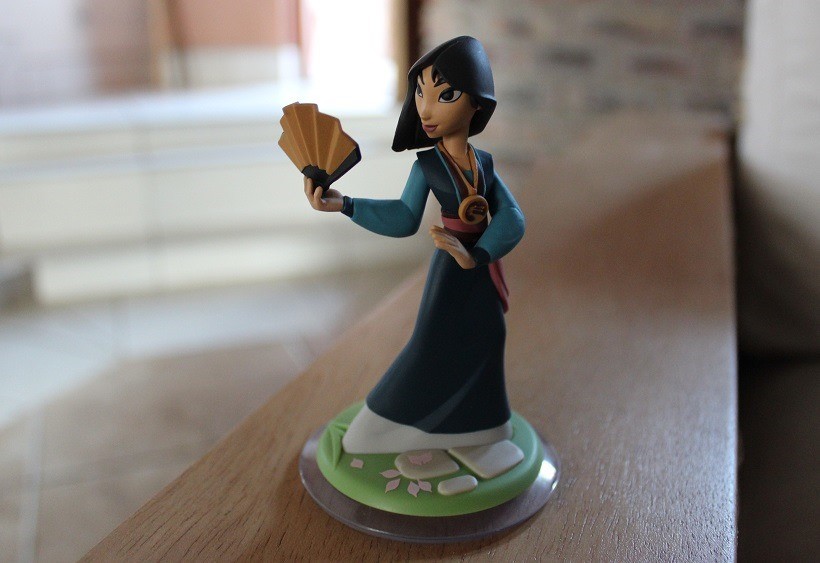 It's been years since I saw Mulan, but I still remember the film as actually been pretty great. While she isn't wearing any armour here, don't let the dress fool you: Mulan is a wrecking machine in the game. There's a certain sense of serenity and gracefulness to the character, something that you'll see more of in the toybox if you pick her up.
Olaf – Disney Originals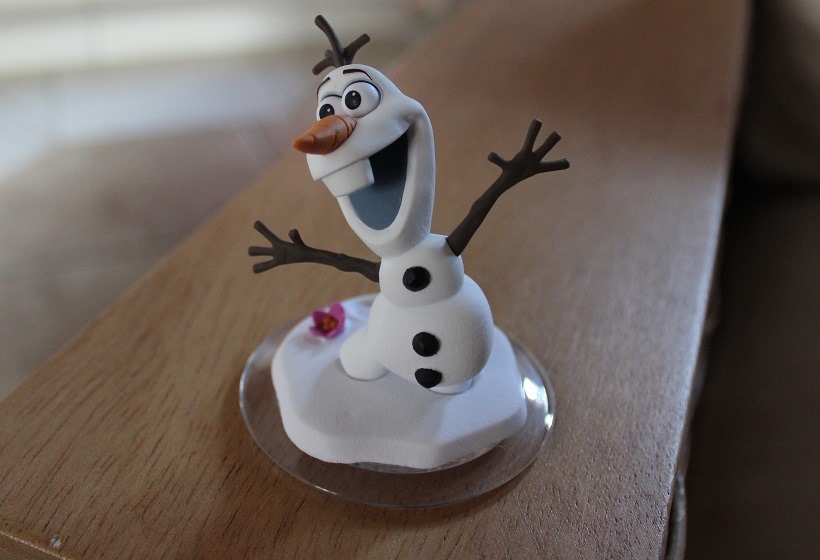 To my everlasting shame, I still haven't seen Frozen. What I do know however, is that Olaf is pretty much the most popular thing since sliced bread, with that character having a particularly devoted gathering of fans. Kids love him, and this is the figure that you'll most likely have to buy for your young ones come Christmas time.
In the game, Olaf is…weird. It's kind of peculiar to see him mix it up with battle droids and frost giants, but somehow he always prevails. He's got plenty of catch-phrases as well, so that'll most likely make your kids fawn over him constantly. I like that he has a certain texture to his figure, and the appearance of a hug addict. Maybe I should finally watch Frozen.
Mickey Mouse – Disney Originals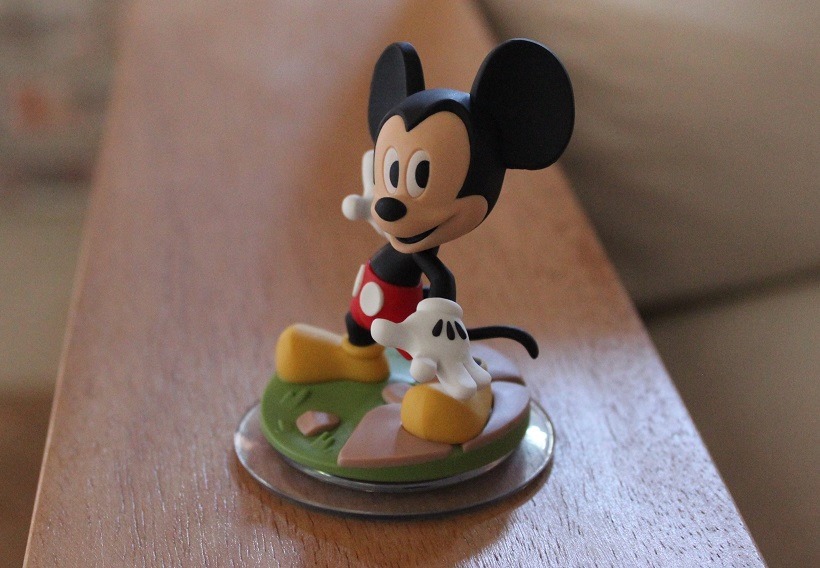 Everybody knows who Mickey Mouse is. He's the benchmark for company mascots, but more than that, there's been a revival lately that has seen the Disney mouse return to to his classic animated roots. You can see that in his design, and watching Mickey engage in some pugilism is kind of adorable. Always bet on the mouse.
Minnie Mouse – Disney Originals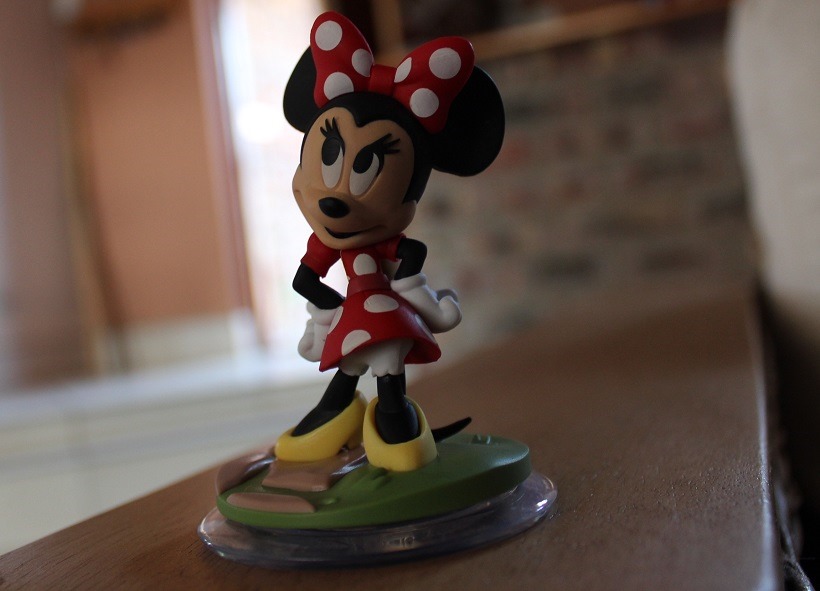 Now here's where the design gets clever: I can;t imagine Mickey without Minnie by his side. The two characters just complement each other perfectly, and when you pair the two figures up, you can't imagine separating them. It's kind of cute how the Minnie Mouse design didn;t need much tweaking at all to fit into the Infinity universe.
Ahsoka Tano – Star Wars: Twilight Of The Republic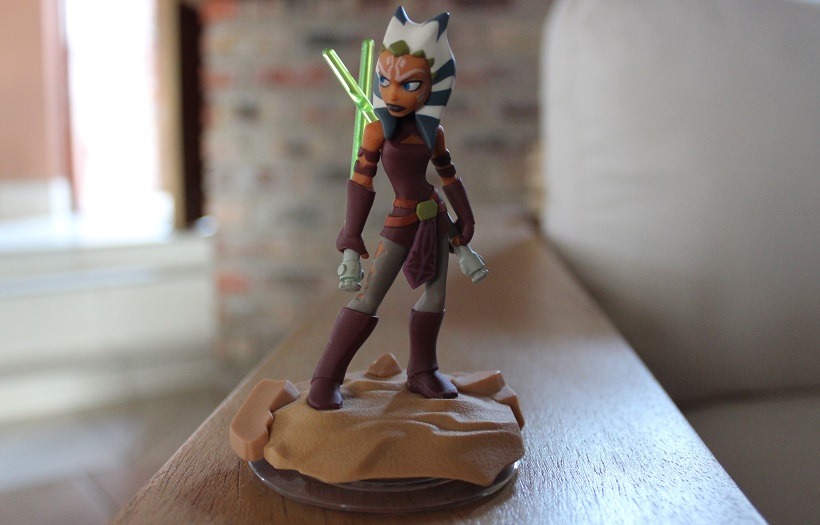 If you watched Star Wars: The Clone Wars, you know that the best thing to come out of that series was Ahsoka Tano.  Headstrong, confident and quick-witted, Ahsoka is the kind of Jedi that you can get behind when you compare her to the more sombre members on the Jedi Knight council.
For Twilight of the Republic, her design is clearly based on her later and more battle-honed appearance in the further seasons of the Clone Wars. The details are sharp, the face-paint is crisp and pose is strong in the Force.
As one of the starter pack Jedi, she's one of the characters you'll most likely spend the most time with. And with a particularly varied skill tree, there's a lot of depth to her that you can;t glean just from the figure alone.
Anakin Skywalker – Star Wars: Twilight Of The Republic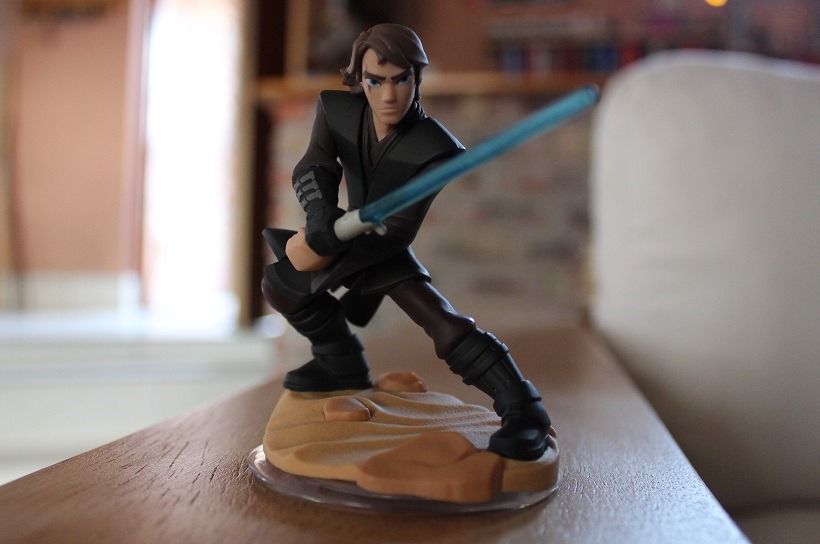 Likewise with Ahsoka's master, Anakin is also a starter pack Jedi. And it's the little touches which matter here. You can see that he still has a cybernetic hand. There's his trademark scar from previous battles with the Sith. And when you handle him the game, he fights like his cinematic counterpart.
There's an emphasis on big, powerful strokes with his lightsaber and Force attacks which send enemies flying. When you compare the master and the padawan, it's pretty much like comparing an M1 Abrams tank with a Ferrari.
Yoda – Star Wars: Twilight Of The Republic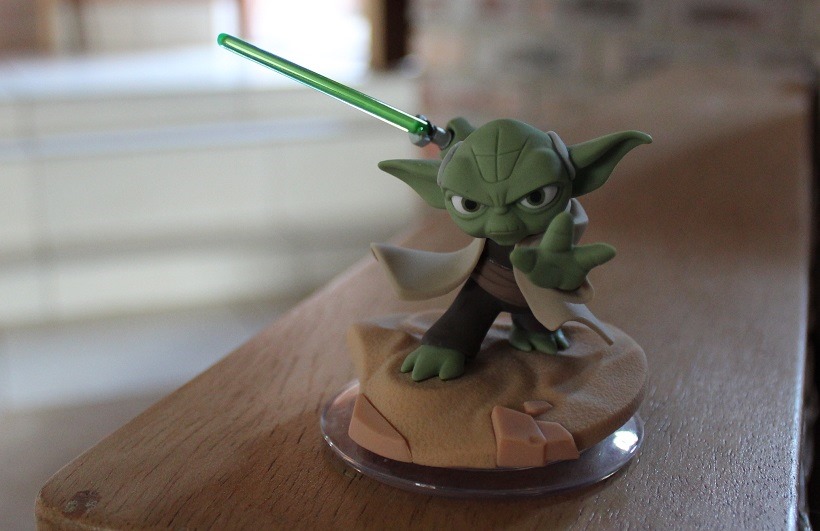 Yo-Yo-Yo-Yo-Yoda! I don't think anyone was prepare for the amount of action that the small Jedi master was about to unleash in Episode II: Attack of the Clones. But seeing Yoda school Count Dooku in lightsaber combat, is still one of the best Star Wars moments of all time.
That sensation has been replicated to a degree in the 3.0 edition of Disney Infinity, as Yoda bounces off of enemies and through them with a mix of acrobatics and pure power. He may be one of the smaller Disney Infinity figures on offer, but his pose, design and skill makes for one larger than life legend.
Obi-Wan Kenobi – Star Wars: Twilight Of The Republic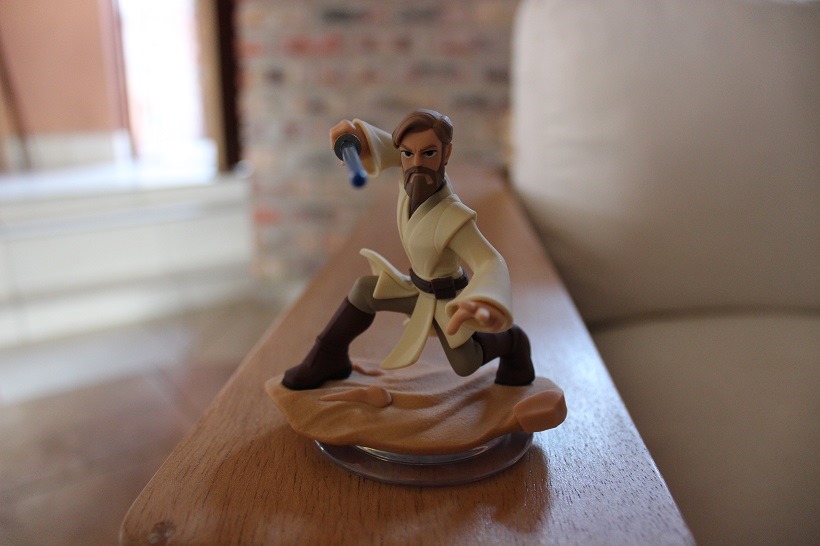 I think one of the bigger challenges for Disney Infinity this year, has been translating the look of Star Wars to that universe. The Jedi of 3.0 are clearly based primarily on their design in Star Wars: The Clone Wars, a series that was in turn heavily influenced by the look and feel of the micro-series Star Wars: Clone Wars that featured character designs by Gendy Tartakovsky.
That'sa  fine line of influence and imitation to navigate, but I think Infinity has managed to somehow be both inspired and original with their Star Wars figures. Obi-Wan Kenobi is a perfect example of this, as the Disney Infinity design could easily fit in any animated universe.
There's a certain sense of nobility that you have to capture when you're bringing Obi-Wan Kenobi to the small screen. And I think you can see that in his figure.
Ezra Bridger – Star Wars Rebels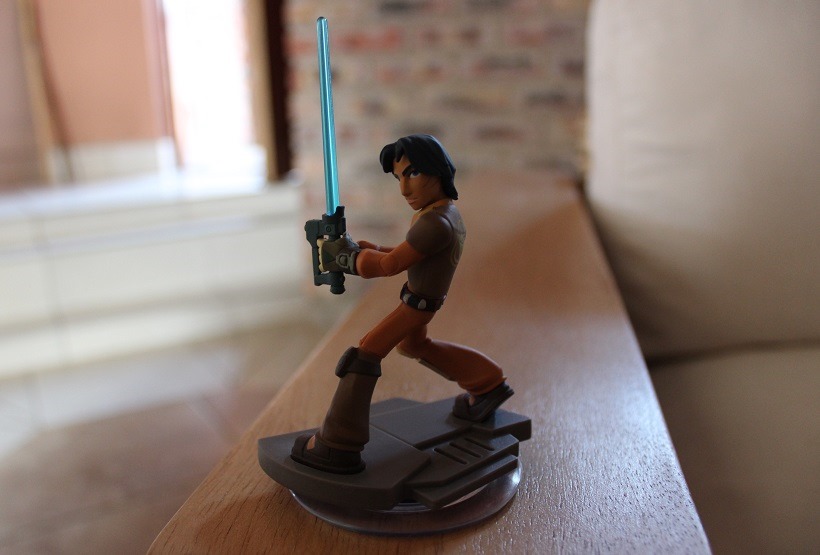 When it was announced that the new Star Wars trilogy would be bridged by a tie-in animated series called Star Wars: Rebels, I was cautiously optimistic. In a way, I was afraid that this would be a series that would be too Disney. Perfect for kids, but something that older fans wouldn't be able to really enjoy.
And I was wrong. Star Wars Rebels is a fantastic continuation of that timeline, and well worth watching to see the Rebel Alliance evolve over the years. The key to that success, is an everyman character, in the form of Ezra Bridger. A character who initially starts out as Aladdin with a space-kettie, and evolves to become a capable Jedi apprentice.
And it's that evolution which you see in his Infinity figure. He's got the scars from his battles with the Inquisitor on his face, a custom lightsaber that can transform into a blaster and that odd hair. If your kids are heavy into Star Wars Rebels, then the Infinity offerings are going to seem them go overboard on the Christmas wishlist.
Zeb – Star Wars Rebels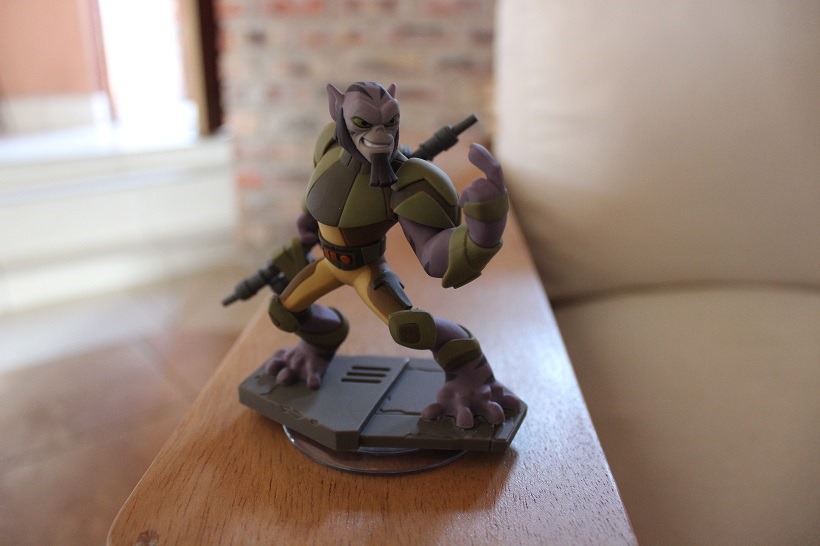 And here's the nice thing about a complete pack of Star Wars Rebels figures: Balance. You've got two Jedi, but you've also got a heavyweight brawler and a Mandolorian in the package. Zeb is actually based on the original designs for Chewbacca when Star Wars was still being created in the 1970s, except tweaked and streamlined.
Like other characters, he's both a ranged and close-up fighter, able to deal crazy amounts of damage to bucket-heads. The Zeb figure includes his original TV voice actor, as well as plenty of attitude. A nice translation between small screens, I think.
Sabine – Star Wars Rebels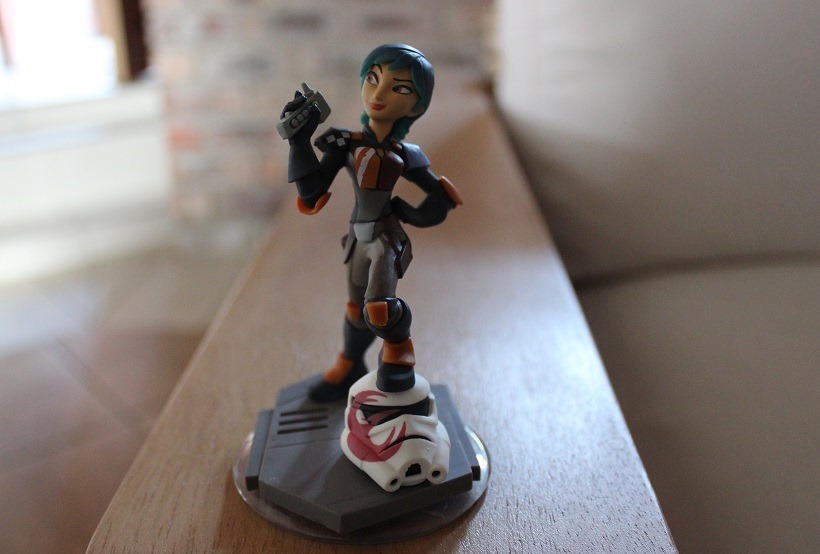 Easily my favourite member of the Rebels crew, Sabine just oozes charisma in her Infinity figure. Just look at that pose, that attitude and the creative touch of a Rebel Alliance logo on the Stormtrooper helmet. It's impossible to not like Sabine in Rebels, as she brings an equal dose of action and levity to that show.
And when you play as her, you get that sensation. She's also portrayed without her signature Mandalorian helmet, which I think just builds a better connection with her character. But most of all, she's pure fun to play as and build sets for.
Kanan Jarrus – Star Wars Rebels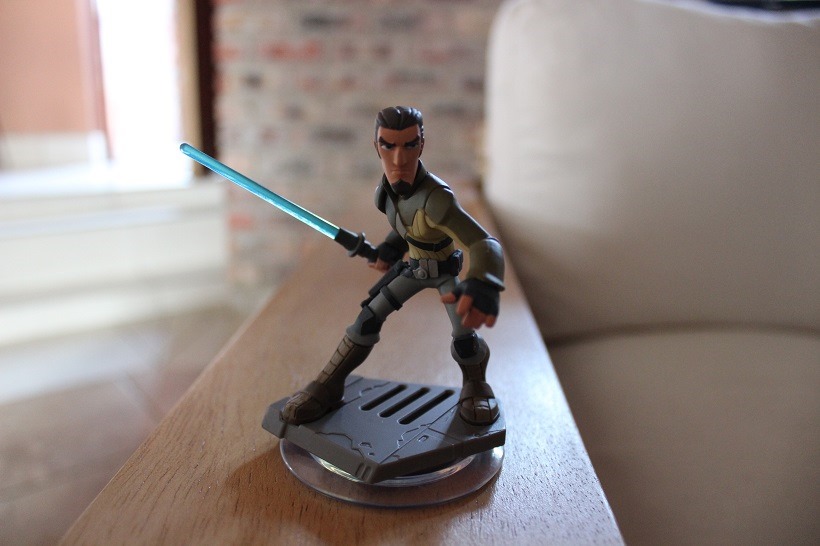 While Sabine may be my favourite character in Rebels, Kana is easily my favourite Jedi. Forget all that nonsense about a blaster being an inelegant weapon for a less civilised age. Kanan knows the value of a sidearm, which has resulted in an Infinity figure who wields both devastating Force powers at close-range and precise marksmanship at long-range.
He's easily one of the most balanced characters in Disney Infinity 3.0, and a perfect first choice for anyone picking the game up the game and getting their feet wet.
Last Updated: September 10, 2015