If you grew up in the 80's, you no doubt be familiar with the cartoon adaptation of Transformers; the shape-shifting robotic vehicles whose memory Michael Bay took a giant dump on. In case you're unaware – and given the lack of marketing you'd be forgiven – there's a brand new Transformers game out today that uses that cartoon as its basis. It's classic, Old School G1 Transformers. Even better, it's made by action masters Platinum Games, bringing incredible hack, slash and explode stuff gameplay to the cel-shaded war between Autobots and Decepticons.
Review copies weren't sent to many critics, which is usually a warning sign of a terrible game. Reviews are slowly trickling out, and the general consensus is that Transformers: Devastation is a tonne of funne.
Here's what the few available reviews have to say: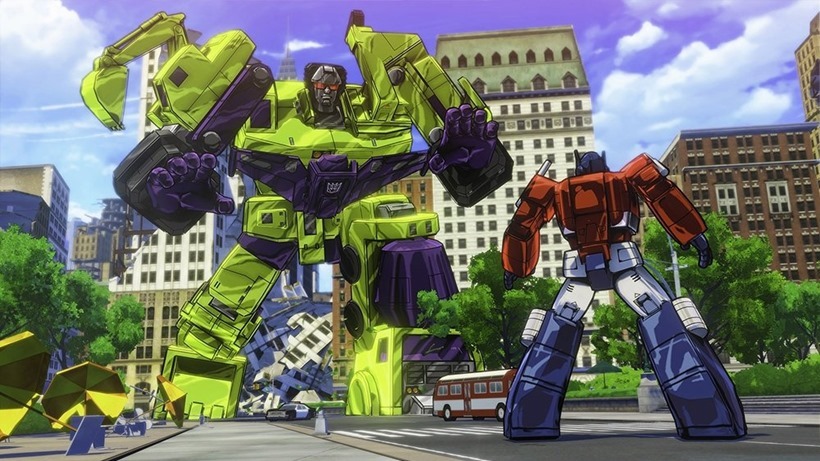 The best Transformers game so far but, more importantly, a hugely entertaining and original action game that is one of the most uniquely entertaining releases of the year.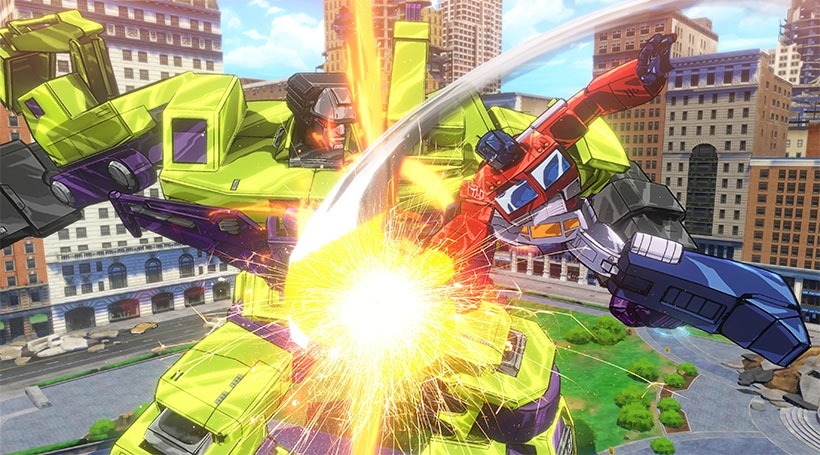 I'm not even sure if there are G1 fans out there anymore. It shouldn't be a deciding factor when picking up Transformers: Devastation though, as it's a great action romp by any right. Just be ready to deal with a few nitpicky issues.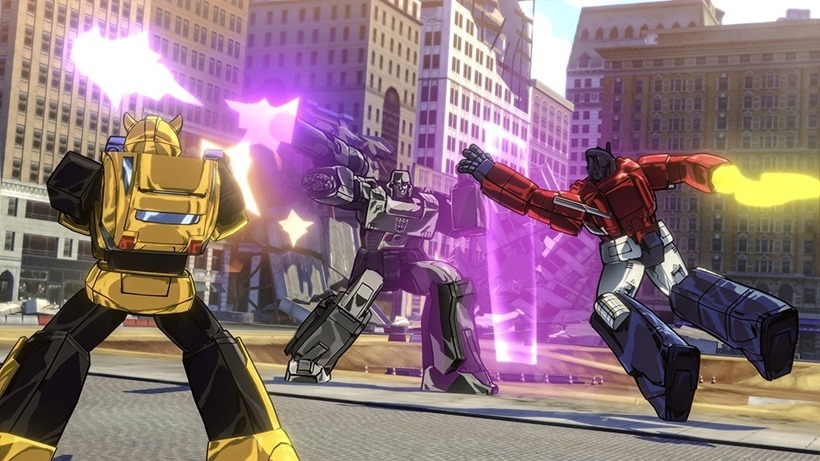 This could have been a licensed disaster, but I believe the team may have learned from Korra's shortcomings. The storyline is cheesy 80's goodness, the voice acting is top notch, and the gameplay feels satisfying on nearly every level. Somehow, Platinum Games was able to make a combat system for sentient cars that can transform at will, feel just right. That's saying something.
It's essentially Bayonetta, with cheesy 80's car robots – which sounds like a good time to me.
Last Updated: October 7, 2015