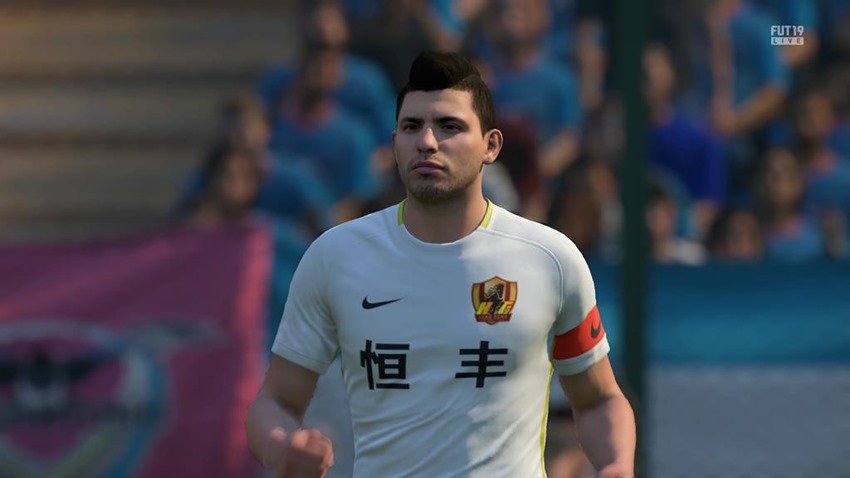 What's more common than offence being taken on the internet? That's right, another FIFA release! Although, when you consider how many copies the franchise sells yearly, it's hard to argue (no doubt, many will try) the annual release. FIFA 19 has seen a slightly odd build up, however. Usually we get marketing speak of new changes making the gameplay so much more amazing. Usually said marketing speak is spin for the same features being slightly tweaked.
This year however, EA didn't promise any massive gameplay changes, rather focusing on mode development and more importantly, the acquisition of the Champions League licensing. Is that enough to warrant this year's purchase? FIFA fans already know the answer to that, but are they correct to? Let's see.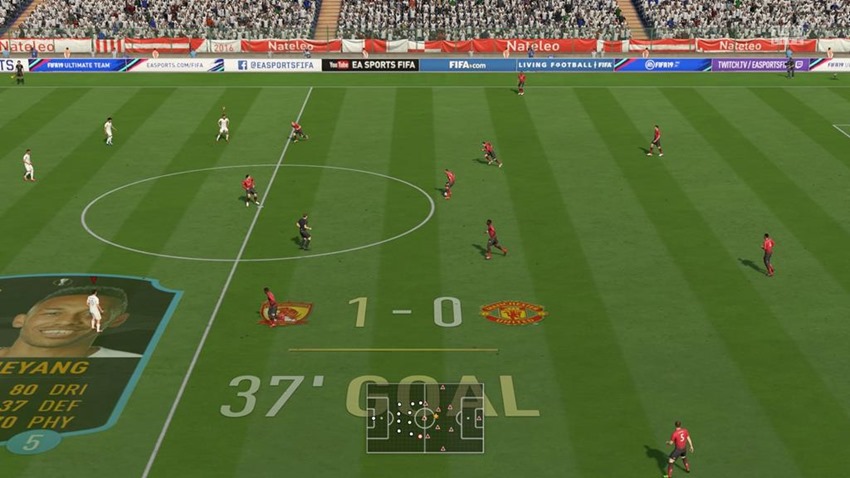 FIFA 19 builds on a relatively successful outing in FIFA 18, with the Frostbite engine clearly at the helm now, experiencing less and less of the original teething issues. It's still very much the FIFA we know and love, but there's a lot less obvious friction with the engine thereby offering almost constantly smooth gameplay and seamless player animations. The few niggles that were commonplace in FIFA 18 have largely been figured out, the speed of the gameplay has increased, and it does have a more natural feel to it.
EA didn't make a whole hoo-hah about new gameplay elements this year either, no big words claiming a revolution in the way so many annual releases do. I mean, you can only market a new, bright and shiny thing so many times before we all realise it's as false as a Trump hairdo. This year, FIFA promises
improvements in the little details, with a bit more focus on bulking out the already expansive modes.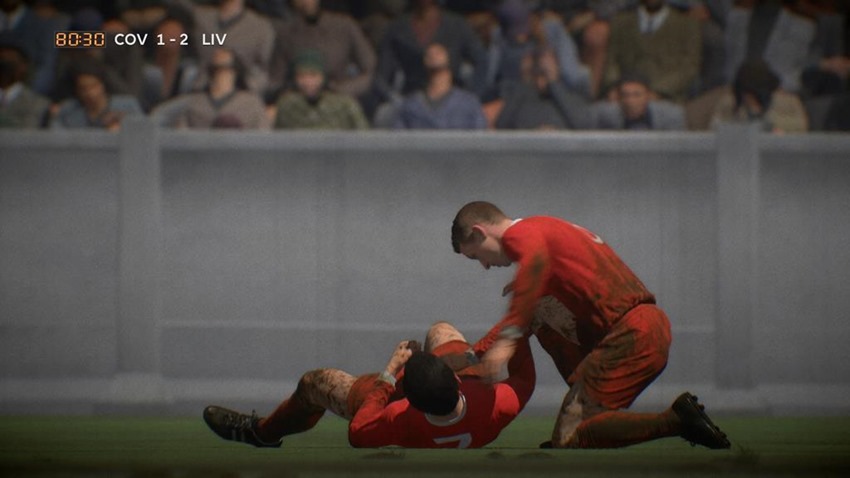 For the most part, FIFA 19 succeeds at what it promises with a focus on several their modes. FIFA Ultimate Teams (FUT) is the ever-popular team building mode that many fans will spend their time playing. Building your team of stars has never been more inviting and more accessible to offline and
online players. Squad Battles and Division Rivals return giving you many ways to increase your coin count and buy new players or packs.
Online and offline seasons together, with the various Team of the Week challenges will keep you busy while the offerings of daily and weekly challenges to aim for returns and will keep you coming back for more. Drafts are less in your face this year, but still provide an alternative option. While the mode has been refined, there aren't that many differences in the way it all takes place.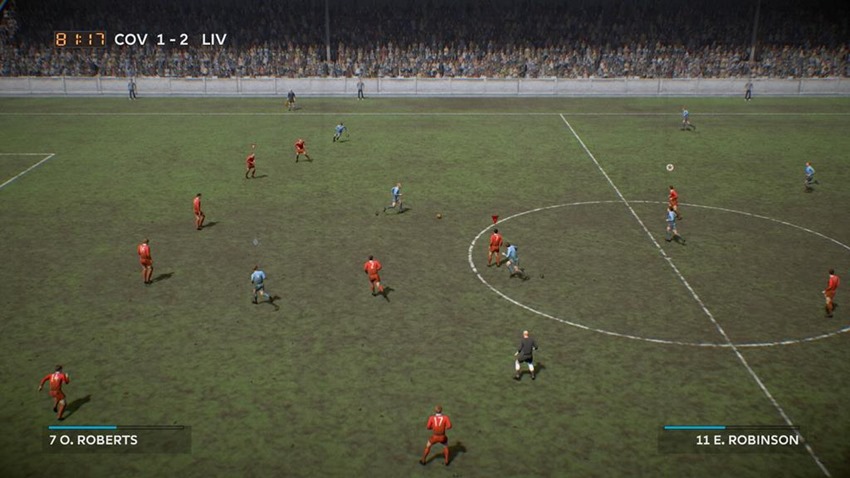 Grinding it out is more rewarding than ever, but you'll always have those who are happy to spend (a lot of) real money to get ahead of the rest of the pack in quick time. The danger of this is more obvious than ever as EA have now included percentage chances of getting particular cards in packs. For example, the current promo cards called Ones to Watch, can be found in packs, but the chances of nabbing one show it as being LESS than 1%.
It's almost insane to even try, unless you are willing to spend a lot of money. Hopefully this turns people off from going down the quick route, but it's not likely. Career Mode sees almost no obvious changes which is largely okay because the mode has been expanded greatly over the last few years. Managing a team is more realistic than ever as you bring in players, train youth prospects and ultimately attempt to drive your team to glory, with an eye on board expectations.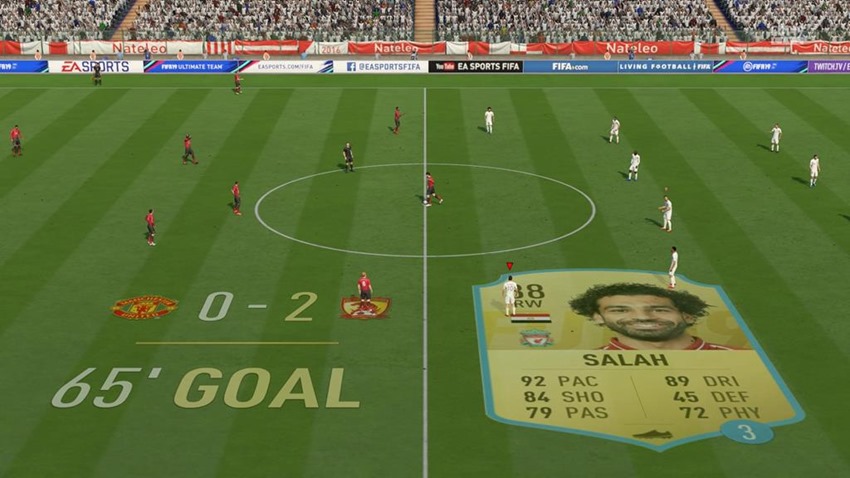 A few extra touches refining the mode would have been welcome, but for the most part it's still my favourite part of any recent FIFA game (Liverpool don't lose nearly as much, okay?). What does make Career Mode feel like a step above the incarnations of previous years is EA's acquisition of the Champions League license, something that ties into other modes too. The Champions League license gets the full FIFA production quality and it's hard to believe that the game hasn't had the big tournaments draw card before.
It's only a small difference in Career Mode but having the iconic competition in all its glory as part of the challenge makes for a welcome addition. The Journey returns for its third and seemingly final instalment in the Alex Hunter story. Over the past two years we've seen Alex go from a struggling amateur to playing in the FA Cup Final, getting a big move to a prestigious club but having to go play in the MLS before things officially pan out… with a lot of excess guff on the side.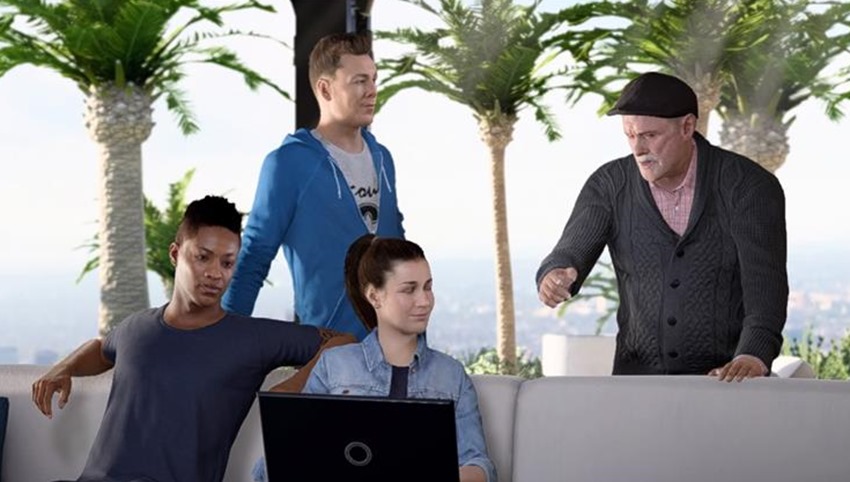 Now, Alex is a well-known entity and making full use of the Champions League license. He's aiming to perform in the Champions League and take home the biggest prize of all. Following on from last year, The Journey introduces decision making trees which affect various characters in the story, and the ability to play as Alex's good friend Danny Williams, as well as Alex's sister who is aiming to make it into the US National side and bring home glory there.
The interactions between the three main characters is written exceedingly well, but there's a lot more repetition in the events surrounding them and the internal "strife" they go through. The Journey was something fresh and exciting when it first released in 2016, but it's truly getting stale now as you
rinse and repeat training sessions and bits in matches, which become a bit of a chore after a while.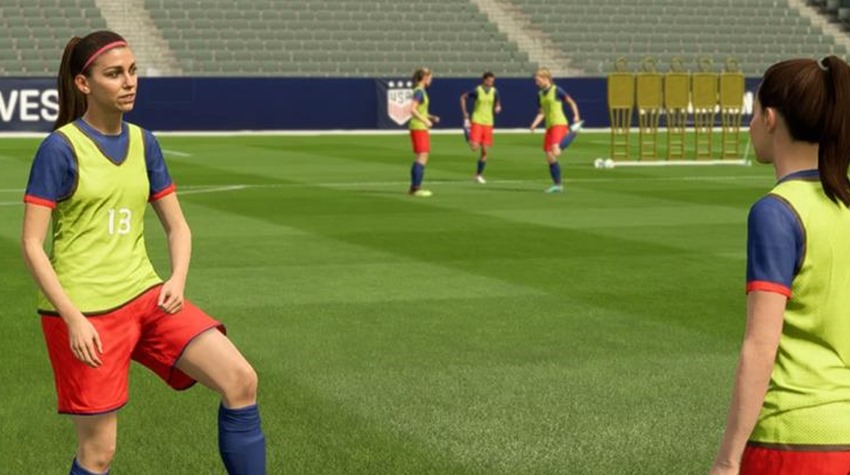 The various other modes return as expected, with Kick-Off matches linked to the live updates bringing current changes from from the real footballing world into place, while there is now the ability to play matches with a "no rule" setting, making for some interesting matches with friends. Pro Clubs
returns with little to no additional changes and even less vigour than before, while online seasons makes its way back too, though this mode has largely become obsolete with FUT taking over as the preferred place for online play.
Online gameplay is possibly the best I have seen on the current gen and for now it appears the issues with finding online matches (particularly locally in South Africa) are less problematic. Finding a game was almost instant and I experienced little to no lag whatsoever. That doesn't mean the usual standard of exploits won't be found out online, something that will irk many fans, but most have learned to deal with them.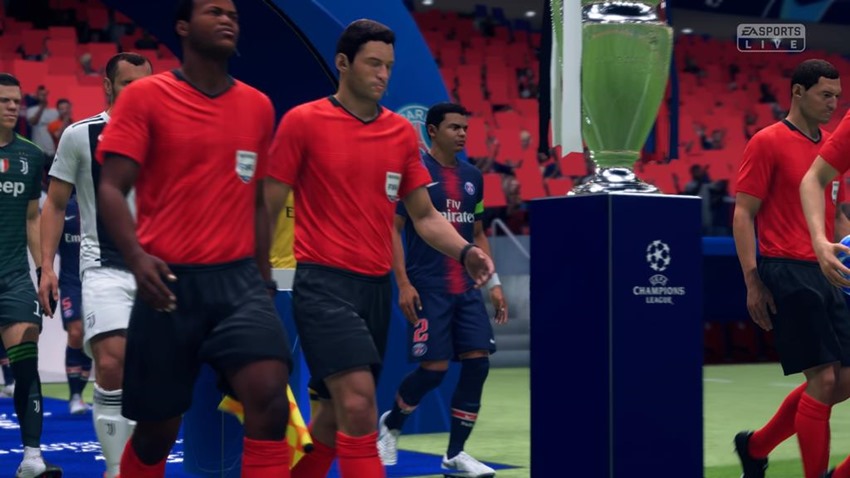 While gameplay is mostly solid there are still the same nagging issues coming to the fold. For years, the movement in FIFA has been somewhat unnatural with players seeming to be on skates at times. This year feels improved due to the faster pace, but this has a knock-on effect in other aspects. Together with the new collision system you will often found yourself outmuscled on impact, no matter who you control and who you are up against. It's massively frustrating as you see your Lukaku-Like player bumped off the ball by Ryan Fraser.
Worse yet is that a common FIFA issue has been exacerbated by the faster pace of the gameplay. For years, players move generally freely through the pitch, but experience a serious delay when getting into the box, almost constantly allowing AI players a last-minute chance to stop your goal. Because
the faster pace is seen in general gameplay, the sudden slow down and clumsiness in the box is more evident, and more frustrating than ever.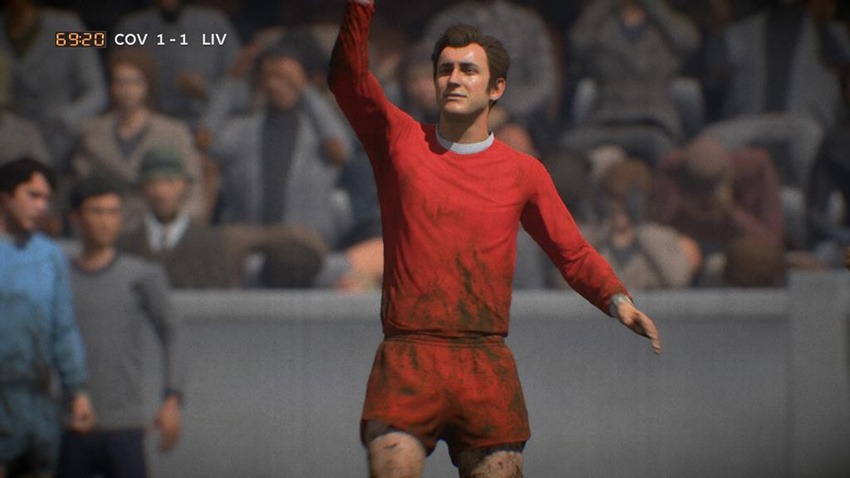 The same can be said for AI defenders who simply refuse to track back and defend when they obviously should be. It's something, sadly, that's just never going to be fixed in current-gen FIFA games, hopefully on the next gen it will be. Conceding goals because you are reliant on AI doing simple things accurately has the ability to cause controls flying at the TV screen.
Other than those returning issues, FIFA 19 is a gloriously produced game that goes out of its way to show off its positives. While the game is more of a tweak than anything else on last year's game, it's still largely excellent given the platform its working off. The new Champions League license, which
includes a new commentary team too, adds a great deal of freshness to the franchise.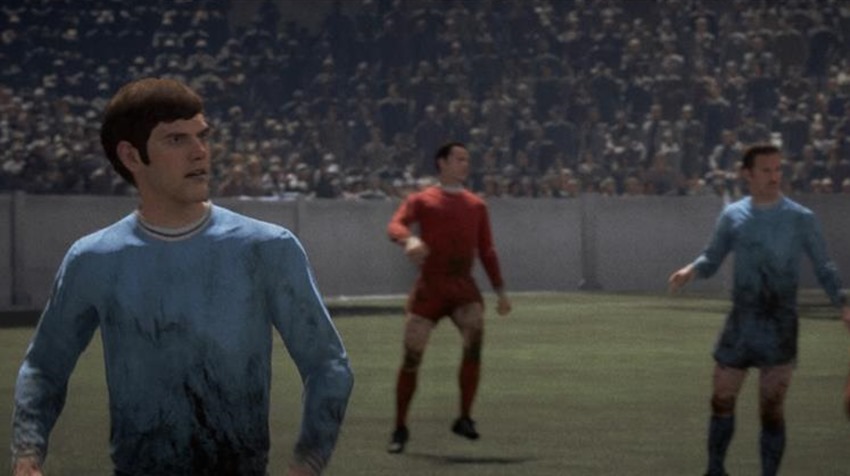 The modes have all seen improvements, the gameplay feels more natural and the amount of options is akin to Manchester City picking which players to spend their billions on.
Last Updated: October 5, 2018
FIFA 19

FIFA 19 shows that sometimes it's not all about reinventing the game so much as it is about making improvements to what already works so well. FIFA 19 is probably the best FIFA to date, but EA will not want to repeat the tweak-performance next time out.

FIFA 19 was reviewed on PlayStation 4