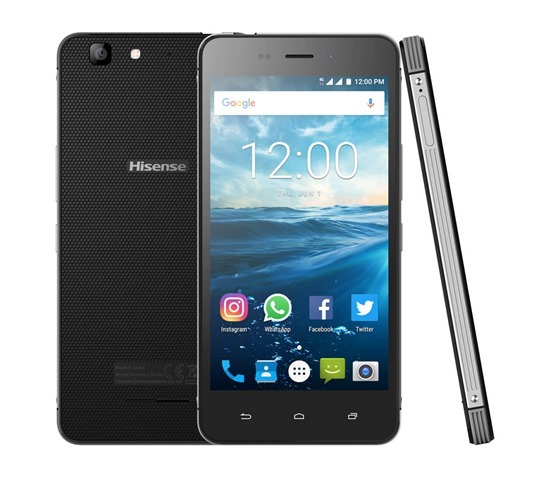 Earlier this year, Chinese manufacturer Hisense released its second life-proof phone, the C30 Rock. Though it was the company's flagship device, it didn't exactly boast the highest specs, especially when compared to the premier devices from other devices. It wasn't meant to compete with the Galaxies of the world though. Made for durability, the Hisense C30 Rock is a shock, water, and dust-resistant device – capable of taking the spills and the falls that would render many devices unusable.
They've since released a more affordable take on the C30, built with the same life-proof ethos. The C30 Lite is similar in size and design, eschewing some of the more premium finishes. Instead of the all-metal body, it's encased in plastic and padded with rubber edges. With the very same IP68 Ingress Protection rating, the C30 Lite can withstand as much duress as its bigger sibling. That means it'll happily withstand dust, dirt, and sand, and is even resistant to full submersion in water of up to a maximum depth of 1.5m for up to half an hour.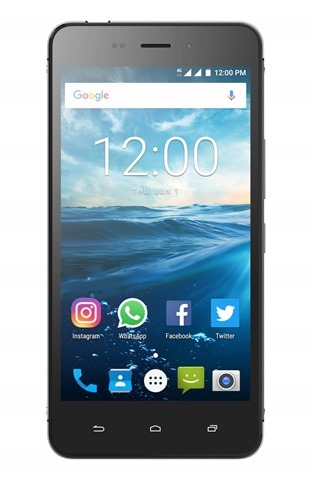 There is however, a notable spec downgrade. Instead of the Octa-core Qualcomm Snapdragon 430, you have MediaTek's MT6737 quad-core chip running at 1.3Ghz. I've never been fond of MediaTek's processors, and the chip in the C30 Lite doesn't do much to sway my opinion. It runs well enough, but there's definitely a bit of a noticeable sluggishness when it comes to anything resembling multitasking.
There's also just 2GB of RAM and 16GB of internal storage, down from the 3GB and 32GB in the higher-end Rock. There's an SD slot to increase storage, which doubles as a secondary sim-slot for those who like to switch between providers. The screen is actually decent, coming in at the same 5 inches – but sits at 720p instead of Full HD. It has an entirely okay pixel density at 294, but I honestly found the screen decent for daily use. The cameras are also a step or two down, with the rear camera sporting an eight mega-pixel CMOS lens, and the selfie cam sporting a modest five mega-pixel one. It's not exactly the best snapper then. The camera has very little in the way of manual modes, and even its auto modes are lacking, with just Panorama and "beauty" modes on offer. Its night-time performance is also a little on the dismal side.
Funnily enough, it does better than its bigger brother in a few notable areas. The C30 Rock comes loaded with Android 7.0 Nougat, with its own loader and general UI overlay. Unfortunately, it's riddled with weird translation errors and other lingual oddities that lowers the general level of polish. On the Lite version, Hisense has taken the decision to use what's effectively stock Android, running the Android Open Source Project's favoured Launcher3. It means you have a basic, no-nonsense implementation of Android that just does its job. It's also surprisingly light on the bloatware that usually accompanies devices like this. It does come pre-installed with Cleaner Master and uses Touch Pal as its default keyboard – both apps that inject a bit of advertising into the lock screen, but they're both easily removed.
The C30 Lite also has one other big advantage, in its 3900mAH battery. Given that it uses a less power-hungry screen, the whopper battery means that it's easy to eke out two days of usage before needing a recharge. More modest usage and effective power management and you could even get close to three days.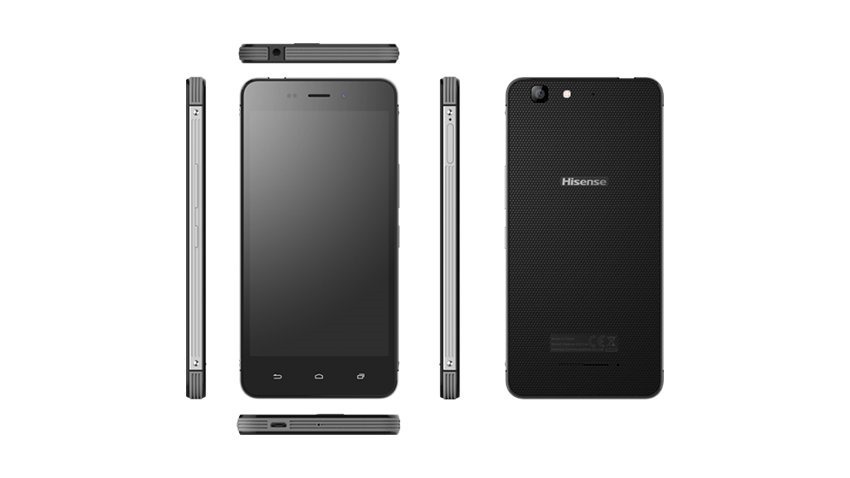 While it also appears that I've done nothing but slag the C30 Lite off in this review, none of my complaints really amount to anything. Why? Because the thing sells for R2499, making it perfect for those who need a phone that can withstand a few knocks, children and those on a tight budget. Hisense is even generous when it comes to bundled accessories. It comes including the usual basics like a charger and earphones – but also a plastic clear phone cover and a pre-installed film screen protector. Not only that, but there's also a tempered glass screen protector if that's where your preference lies. That's more than most expensive flagships include with new phones.
There's not too much else to say about the C30 Rock Lite, because it's a phone that – as its name implies – is light on features. What it lacks in power though, it more than makes up for in its durability, battery life and most importantly, its price.
Last Updated: November 24, 2017
Hisense C30 Rock Lite

There's not too much to say about the C30 Rock Lite, because it's a phone that – as its name implies - is light on features. What it lacks in power though, it more than makes up for in its durability, battery life and most importantly, its price.