With each subsequent Fast & Furious film getting bigger and more elaborate, there's been a long-running meme-worthy joke that the series will inevitably have to go into space if it wants to top itself. In Hobbs & Shaw, the franchise's first spinoff, the possibility of rocketing beyond the atmosphere feels less like an internet punchline and more like the gleefully demented next logical step. Whereas previous series instalments merely bent the rules of physics (and good sense) on occasion, Hobbs & Shaw goes full-blown sci-fi as it throws Dwayne Johnson and Jason Statham's titular odd-couple duo against a cybernetically enhanced, self-proclaimed "bad guy" with nothing less than the fate of the world at stake.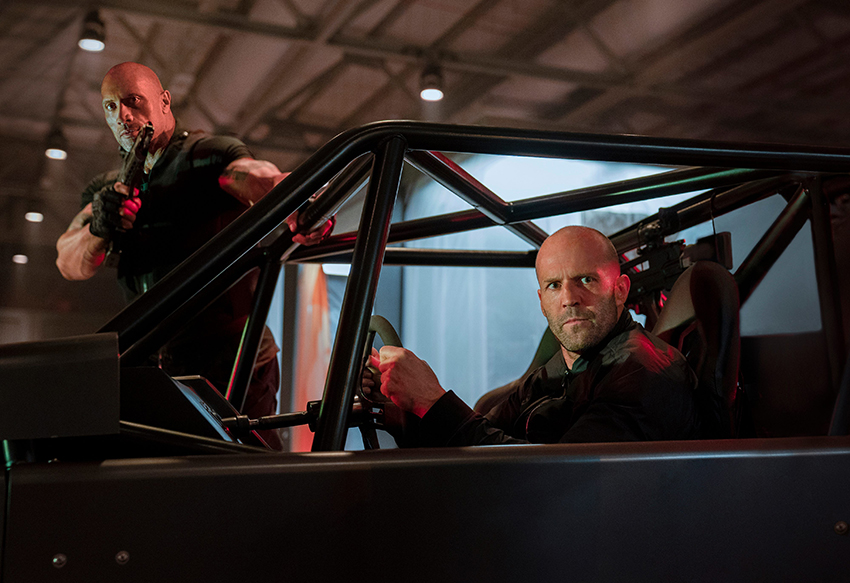 "I'm black Superman", declares Idris Elba's terrorist Brixton Lore smugly, before laying the smackdown on Johnson's DSS Agent Luke Hobbs and Statham's assassin-turned-mercenary Deckard Shaw. Armed with beyond-bleeding edge physical augmentations – not to mention the coolest but most impossible movie motorcycle since Jeff Bridges got sucked into a videogame back in the 80s – Brixton's every bit their combined ass-kicking equal and then some. This is a stark change of odds for the frenemy standouts from previous F&F films in which they punched, kicked, slammed, shot, and drove their way through opponents with wisecracking ease. Hobbs and Shaw will need to up their game here as they race Brixton around the world to find and secure Vanessa Kirby's badass MI6 Agent Hattie Shaw.
As the name and temperament may clue you in, she's Deckard's estranged younger sister. More importantly though, Hattie's stolen a genetically-programmable super-virus capable of global genocide from Brixton and the shady organization who turned him into the trans-human villain that he is, and they'll stop at nothing to get it back, including framing her for the murder of her own team. Cue the explosions!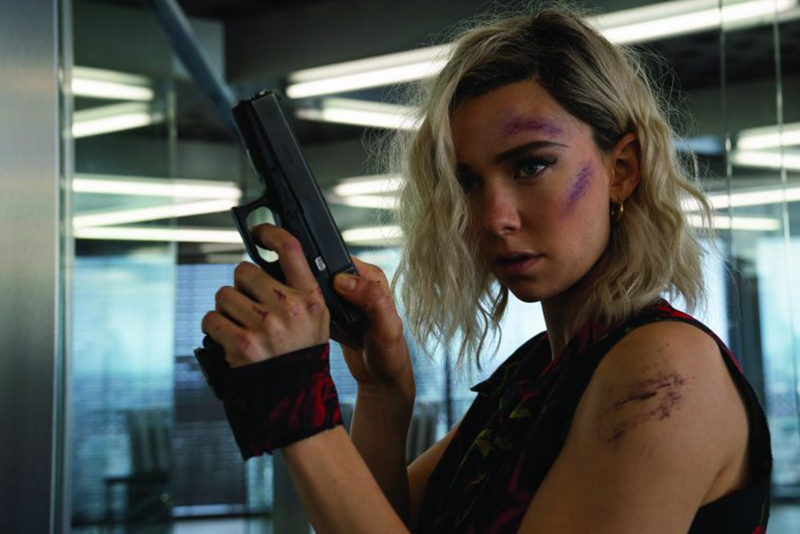 The script from franchise stalwart Chris Morgan and Iron Man 3's Drew Pierce will never be accused of being deft or clever. It is, by all accounts, ridiculous and so over-the-top that it's busy cannonballing back down on the other side. But it's also hellishly entertaining in a Saturday morning G.I. Joe cartoon on crack kind of way – this is a movie where people ride motorcycles on walls and a man basically arm-wrestles an attack chopper. It's all spectacle all the time.
Johnson and Statham's bickering chemistry drives most of the affair as they trade hilariously prickly barbs at every turn. The insult one-upmanship comes fast (and furious?) and steady, resulting in a gut-busting stream of guffaws. There are moments when the non-stop verbal sparring overstays its welcome slightly and veers into eye-rolling machismo posturing, but luckily there are some seriously entertaining comedic surprises – which I won't spoil here – to quickly revitalize affairs. The F&F films have always had moments of comedy, but never have they been as bombastically hilarious as this.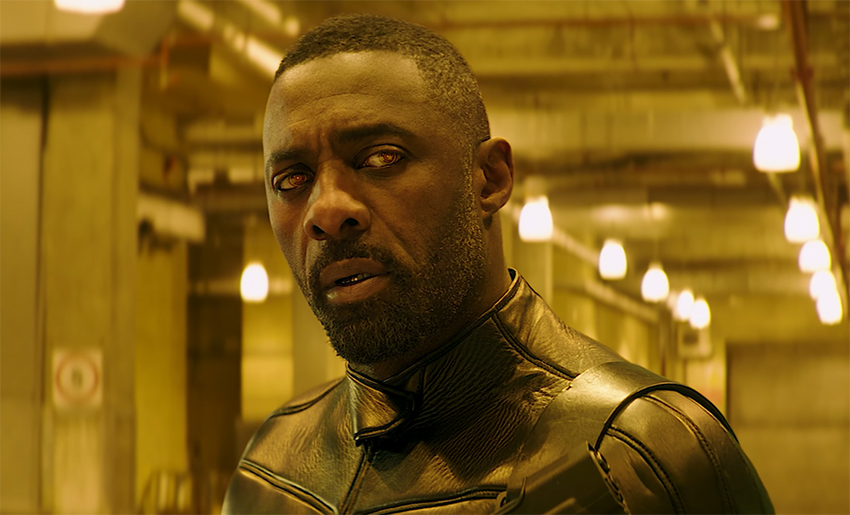 And with David Leitch of John Wick, Deadpool 2, and Atomic Blonde fame in the director's chair, the film's many action beats are also every bit as creatively explosive as you would expect from the stuntman-turned-filmmaker's acclaimed pedigree. Featuring top-notch choreography and some fantastic splash-page visuals, Leitch keeps things varied and intense. A pulse-pounding foot/car chase through the streets of London is a definite highlight as it takes the standard F&F formula and dials it up several notches (the chase starts while plummeting down the side of a skyscraper and then just gets crazier from there) with Brixton's sci-fi abilities and gadgets adding some proper jaw-droppers (I say again: coolest damn bike!).
Things really only get bogged down during a third act gear shift that sees Johnson's Hobbs having to return to the Samoan home he walked out on 25-years earlier. The literal change of scenery allows Leitch to flex some different visual muscles, but the F&F films' ever-present milquetoast proselytizing about family gets laid down a bit thick here. An extra layer of clumsy commentary about humanity vs technology then also gets layered on like the gooiest raclette just for good measure. Even that cheesy morass is not enough to hold back the rousing fun though as a very game cast give it their all, with Elba and Kirby giving especially entertaining showings.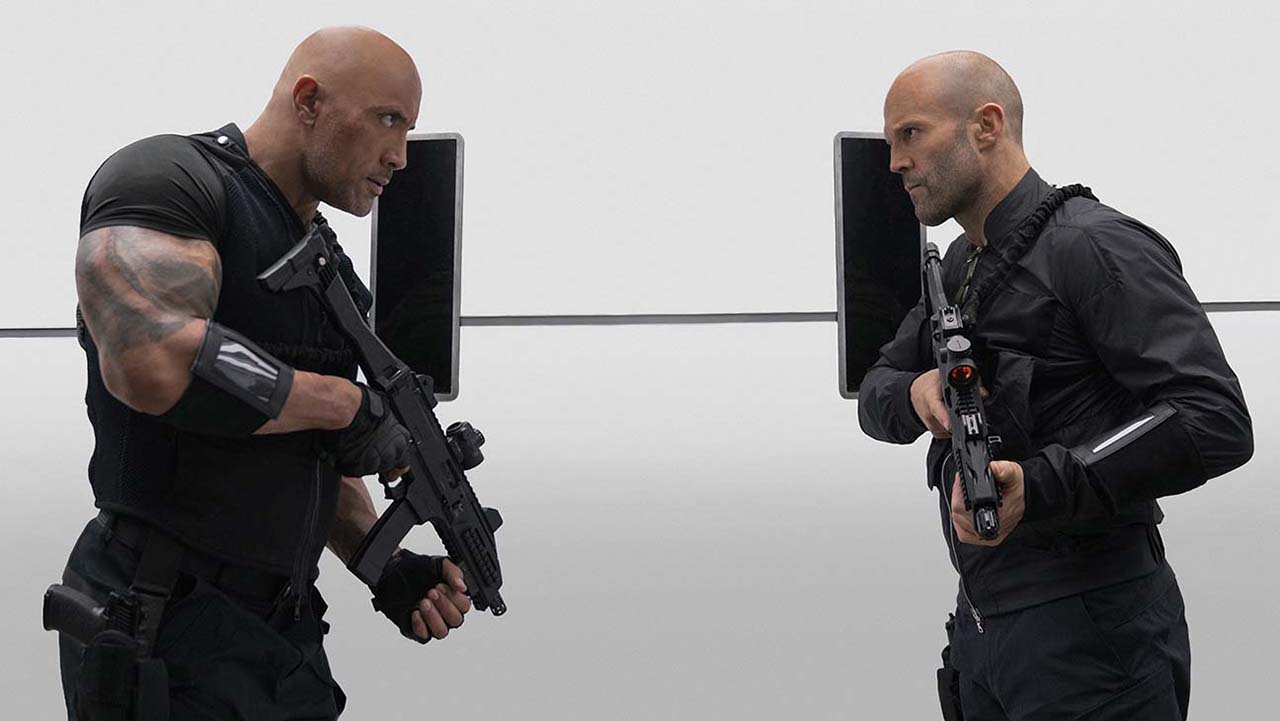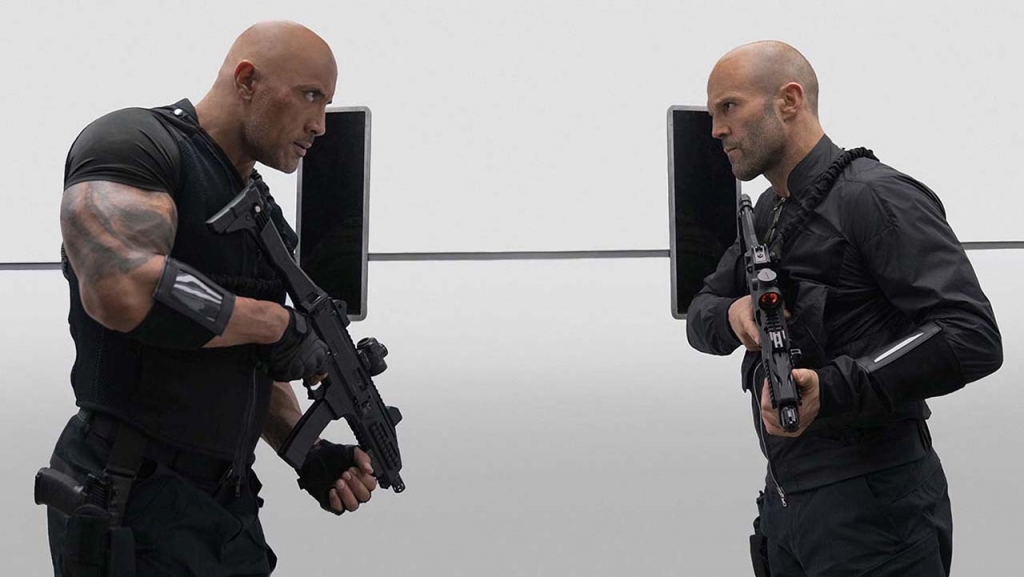 Much like the superpowered Brixton is to baseline humans, Hobbs & Shaw is the next evolutionary somersault in this now lengthy film property. If the previous franchise entries were powered by Vin Diesel's trademark self-serious brand of gravelly crude oil, then Hobbs & Shaw blasts off on dilithium rocket fuel from the future. Don't think too hard on the mechanical plausibility of it all, but just strap in and enjoy the crazy ride!
PS: Make sure you stay seated for the credits, as there are a number of short scenes that play throughout, hinting at the franchise's future.
Last Updated: August 2, 2019
Hobbs & Shaw

What do you get if you combine the high-octane, globetrotting Fast & Furious action with the cartoon sci-fi ridiculousness of G.I. Joe, and then add in a non-stop barrage of back and forth banter? You get seriously entertained, that's what! Hobbs & Shaw may have its faults, but it shows there's still plenty of pop left in this action franchise.