More so than any other medium, video games seem to have an especial emotional potency when it comes to exploring the topics of death, grief, and memories of lost loved ones. In 2020 alone, Spiritfarer and I Am Dead reduced players to blubbery messes. Tackling many of the same themes, indie puzzle-platformer Lost Words: Beyond the Page released in the same period, but was a Google Stadia exclusive for a year.
As of April 6, though, everyone can play this narrative-driven platform adventure.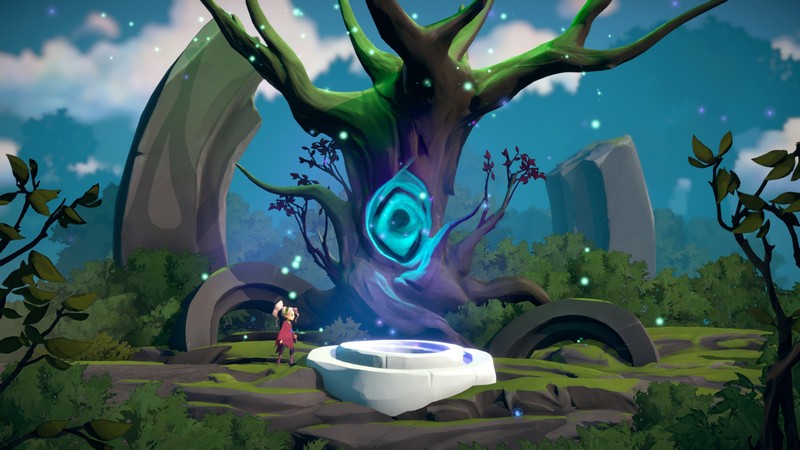 From developers Sketchbook Games and publisher Modus Games, Lost Words: Beyond the Page centers on Izzy, a young girl who leads an idyllic life with her family, and aspires to be a writer. Izzy's world is upended when her beloved grandmother has a stroke. The girl's journal – a gift from her gran, in fact – becomes Izzy's emotional outlet. In it, she documents the reality of what's happening, while also channeling her feelings into a fantasy story about a young heroine, armed with magical words, who ventures from her village to confront a dragon.
Reflecting this split, there are two visually distinct parts to Lost Words: Beyond the Page. Journaled reality is depicted in text and watercolours on a double-page spread of pages, while the story sections – set in the crumbling world of Estoria – are full screen and vibrant in their illustrative art style. In fact, visually and narratively, Lost Words: Beyond the Page plays out like a classic children's book, complete with a suitably light-hearted but very distinctive voice, provided by veteran games writer Rhianna Pratchett.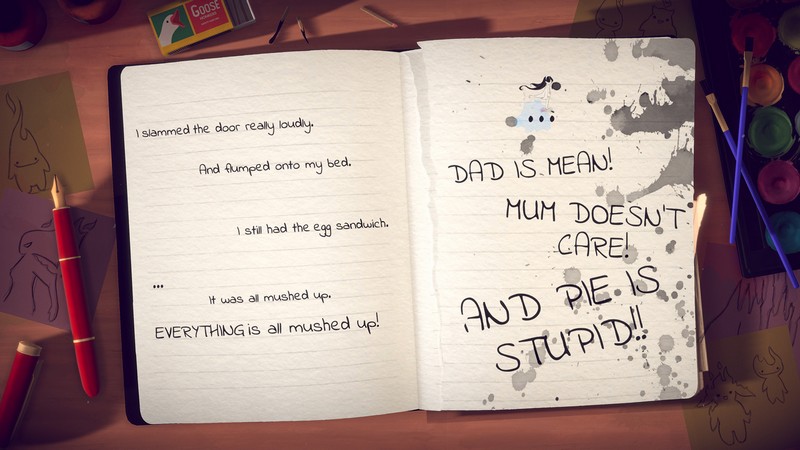 Like all timeless children's literature, Lost Words has appeal for all audiences of all ages. Adults can appreciate the interplay of narrative, aesthetic and atmospheric score, and how they change to reflect Izzy's progression through various stages of grief, such as denial, anger, bargaining, depression, and bittersweet acceptance.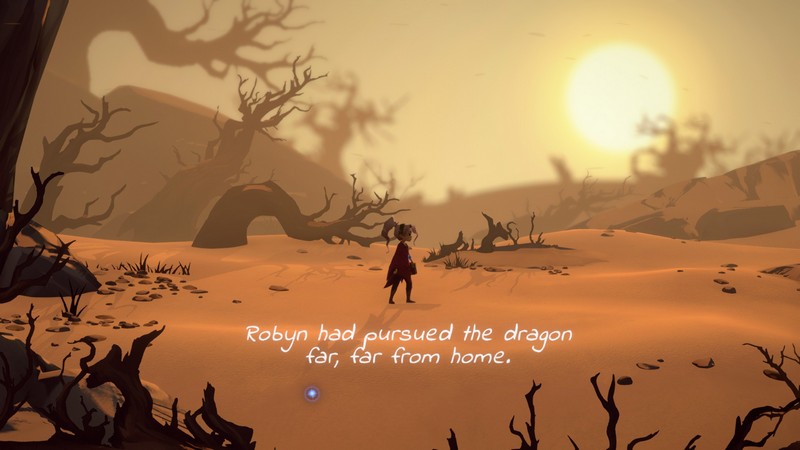 At the same time, Lost Words: Beyond the Page works just as well as a coming of age tale. It can easily be recommended to adolescent players going through the same first-time experience of losing a family member. The game grapples with all the complexities of feeling entwined with such a scenario. It doesn't remove the thorns, but rather cushions the pricks in relatability, compassion and well-timed humour.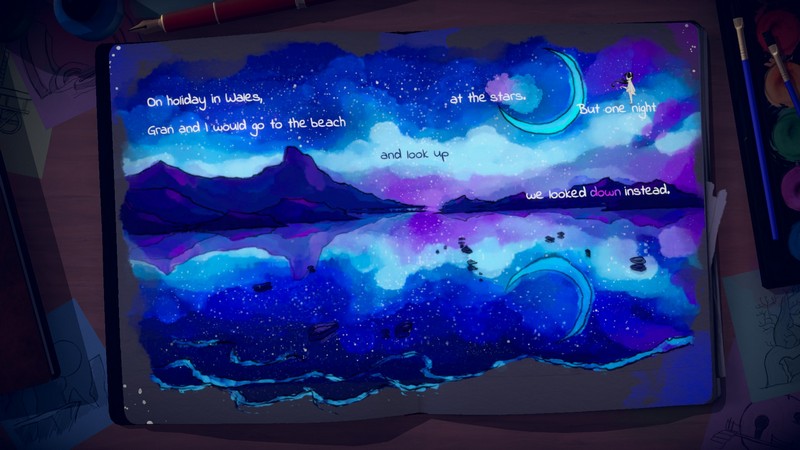 Finally, the game can be approached as a shared experience between a parent and much younger child. Not only does Lost Words: Beyond the Page have the potential to function as an emotional processing aid for families around the topic of death, but, with its heavy textual component, it's a more traditional educational tool as well – in terms of reading and comprehension.
You see, words have literal power in Lost Words: Beyond the Page. They act as the key gameplay mechanic in both Izzy's journal and Estoria. Sometimes, players simply position letters on the screen to act as a platform, allowing Izzy to cross a stage. Other times, text assists in puzzle solving. For example, when faced with a boulder blocking her path, Izzy's heroine can select the word "break," and pass it over the obstruction to disintegrate it.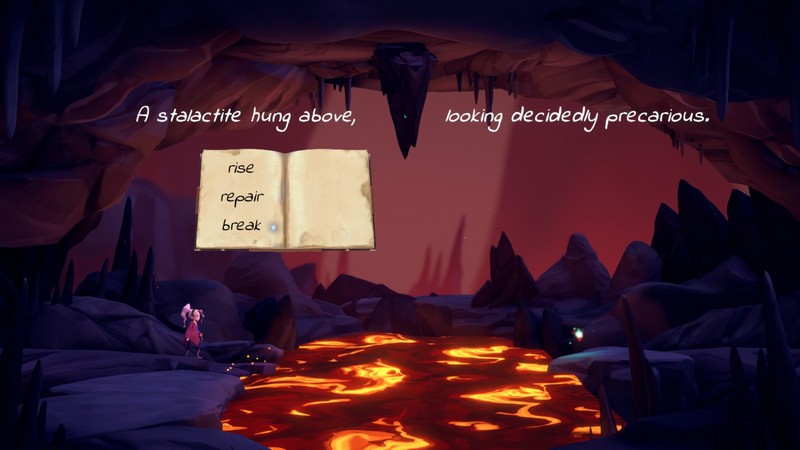 All this said, you'll be playing Lost Words: Beyond the Page more for the emotional experience than cerebral challenge. Much like Florence, the difficulty level of Lost Words' puzzles is almost zero. There are never more than a handful of words to harness at any time, making the gameplay innovative but barely explored.
Not that it really matters. You're far more likely to remember Lost Words: Beyond the Page for its striking aesthetic, and the fact that it's surprisingly moving. While leisurely – occasionally too leisurely – the game builds emotional charge over time, culminating in stinging release during key moments. The impact stems from a combined effect of insightful dialogue, exceptional vocal performances, and memorable visuals.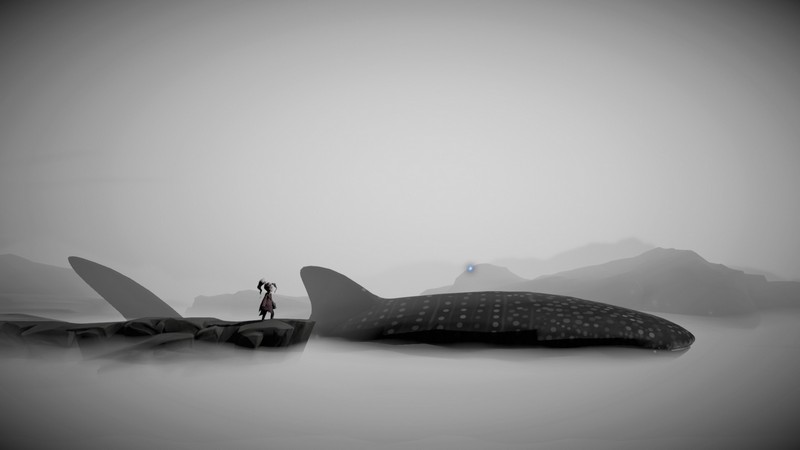 Lost Words: Beyond the Page is a four to five-hour game. Completing it unlocks chapter selection so you can replay your favourite parts, as well as hunt for collectibles missed during the initial playthrough. Adding to the replayability are several choose-your-own-adventure moments throughout the game, which you may want to revisit in order to to see the result of different flavour options.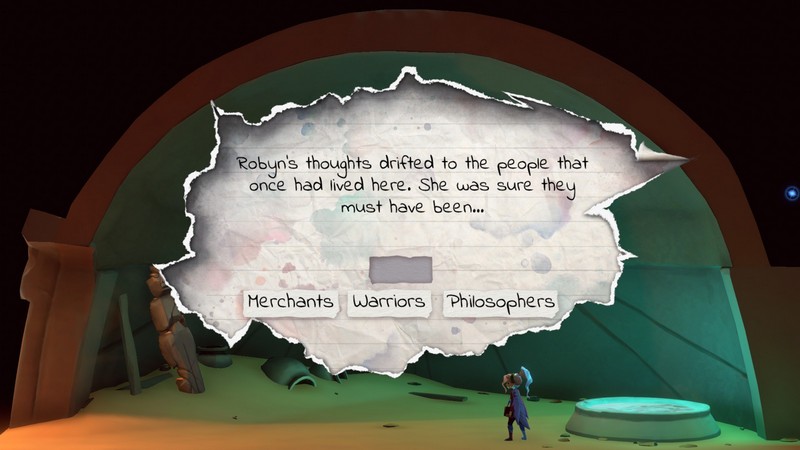 Honestly, if you're an icy-hearted cynic, you'll probably still experience an eye roll or two while playing Lost Words. The game doesn't strive for subtlety or artistic abstraction. In one instance, the word "Hope" provides Izzy's heroine with light as she explores a pitch-black tunnel. It's just that Lost Words: Beyond the Page is so full of warmth and tenderness that you shouldn't be surprised when some inevitably spills over and starts to thaw that lump in your chest.
Lost Words: Beyond the Page is out now for PC, Nintendo Switch, PlayStation, and Xbox.
Last Updated: April 9, 2021
Lost Words: Beyond the Page

Sweet and leisurely delivered, Lost Words: Beyond the Page sneaks up on the player to deliver a powerful emotional punch. It's strikingly stylish, it's heartfelt, and it has a lot to say about the grief that accompanies losing a loved one, reflecting its complexities with honesty and tenderness. While lacking in puzzle challenge, the game is a rarity that offers a memorable experience for players of all ages.

Lost Words: Beyond the Page was reviewed on PC