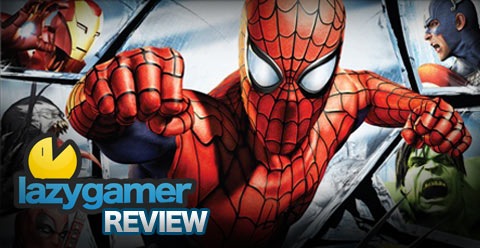 When it comes to having a beat-em-up game that requires a ton of selectable characters, it really doesn't get much better than having the ability to choose from a wide variety of Comic book characters that we all know and love.
This is basically the concept between the Marvel Ultimate Alliance franchise and now a sequel has been released with a couple of additions to the formula that so many gamers enjoyed.
I never had the pleasure of playing the first Marvel Ultimate Alliance title so I wasn't sure how it played. Friends had told me that it's basically a game where you run around and beat stuff up, kind of like those games from the old days.
The idea of button mashing through a game doesn't really sound like my idea of fun, mostly because it's brainless and doesn't really require much mastering.
Playing the game, it becomes pretty clear that mashing your buttons is in fact all there is to this game. Well not completely considering the fact that you get some special moves and some great co-op "fusion" attacks to do with A.I or a friend.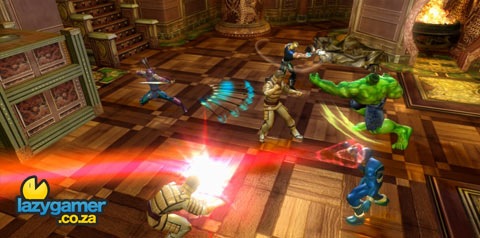 Thing is… and I cannot completely explain it, the game is still fun. Everything in my mind is telling me that the game is supposed to be silly and numbing to the brain but for some obscure reason I found myself really having fun with it. The major reason for this is also that this game was designed for multiplayer and with a ton of characters to choose from, everyone will have one of their favorites to play with.
4 players can play together in the same room or online and the serves as a great way for you and some friends to just get together and play something that's fun and doesn't require the full extent of your gaming skills in order to have fun. The gameplay can become somewhat tiring after a certain amount of time but still proves to be fun until that point hits.
While the story in the game won't blow you away, it is in fact based on the highly acclaimed "Civil War" Marvel series, which has Superhero's taking sides. This fact alone means that once your decision has been made, you can only play characters from that side, so a second play-through is definitely warranted.
Scoring
Gameplay: 7.5
Button mashing all the way but simple to pick up and play.
Presentation: 8.0
Good looking superhero models and superpower effects.
Sound: 7.5
Decent sound all round, nice that each character throws in some unique comments.
Value: 8.0
Not incredibly long but fun for multiplayer and decent reason for a second playthrough.
————

Overall: 7.8
Nothing too deep, nothing too special but still a good dose of fun that's easy to pick up and play.
Last Updated: October 12, 2009