Need For Speed has never been afraid of change. Over the years, the franchise has changed gears from being a Porsche showcase, a Fast and Furious inspired underground racer, a track day circuit experience and a cinematic story that drove a tale through the 50 united states of America. But after years of annual releases, the franchise needed some time off.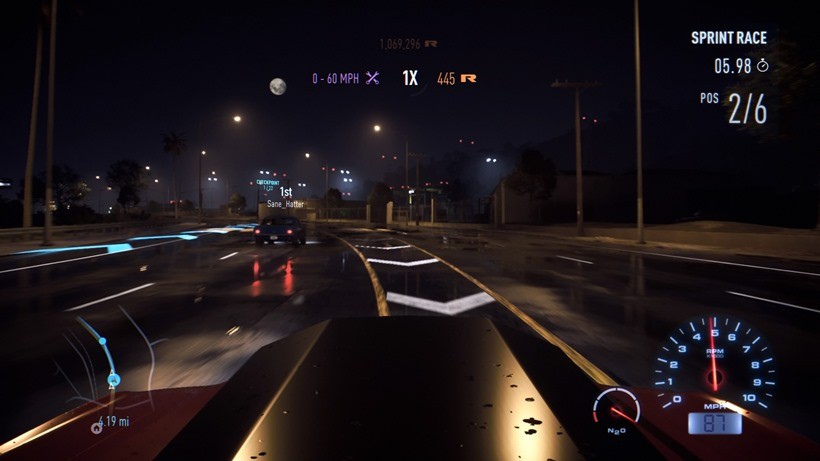 With 2014 marking the first time that Need For Speed had skipped a year since 2001, the series is back to remind folks what speed really is now that developer Ghost are behind the wheel. And for the most part, it fires on all cylinders, even if it does do a sloppy drift on to newer hardware.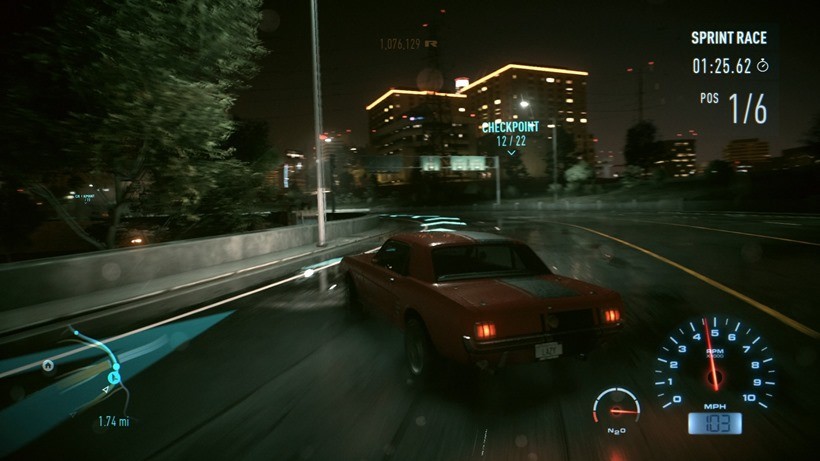 At its core, Need For Speed is still all about starting at the bottom and working your way up. Grab a car, hit a race, earn cash and burn it on new wheels and upgrades. That much hasn't changed, although the mentality of the garage certainly has. There's only space for five cars in your garage, and fifty vehicles to choose from as you ascend the ladder of infamy. From hot hatchbacks to cult classic supercars, there's a decent selection on offer here.
And it's that focus on a smaller selection, which actually works. By limiting the player and creating a catalogue where each car actually does feel different and requires tuning, choosing the right car for the streets now creates a stronger bond. Hell, after the ten-hour mark, I'd only settled on two cars for myself: A Mitsubishi Lancer Evolution MR for tight races and a classic Ford Mustang for events that required me to slide my rear around the streets like a whale with an eating disorder.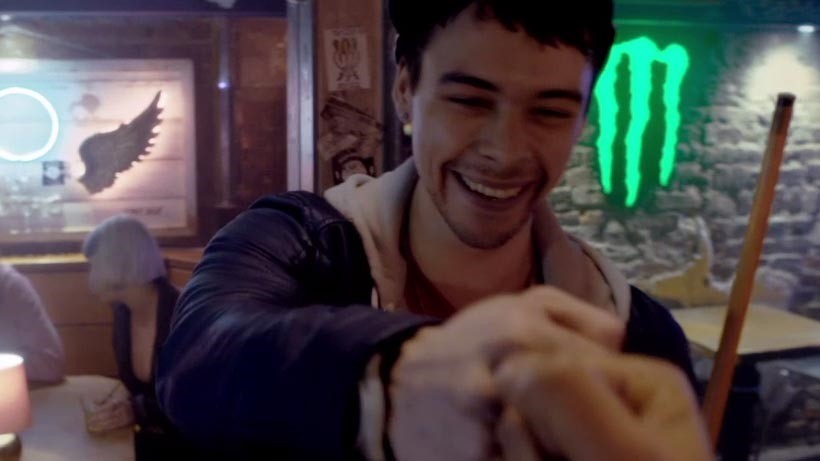 By hour 20, I'd finished my selection, with four of my cars being specifically tuned for particular events, and a Jack of all trades hot-rod for cruising. And it's that concept, which defines this Need For Speed.
Everything you do in Need For Speed builds up points towards one of five totems: Speed, Style, Build, Crew, and Outlaw. Competing and focusing on these aspects unlocks garage rewards, as the system itself is simple enough to work out: Hitting maximum revs earns you Speed points, burning your nitrous in a clean burst nets you more Build points and drifting around a corner like a Tokyo maniac adds to your style score.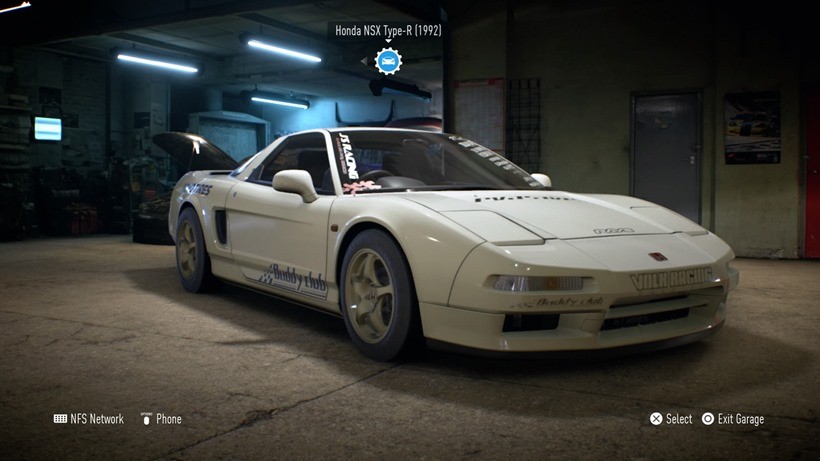 Club driving is an interesting idea, one that rewards you based on how close you are to your rivals, but a feature that doesn't hit all the marks when you factor the suicidal driving style of AI challengers into the mix.
Points can be earned across all five totems at any time, or simultaneously in massively rare "Perfect" moments, with various events dotted around Ventura Bay that cater to these challenges. Outlaw is perhaps the odd career choice to branch out in, as these points can feel too easy to earn, while the cops don't present that much of a challenge once your vehicle has been properly upgraded.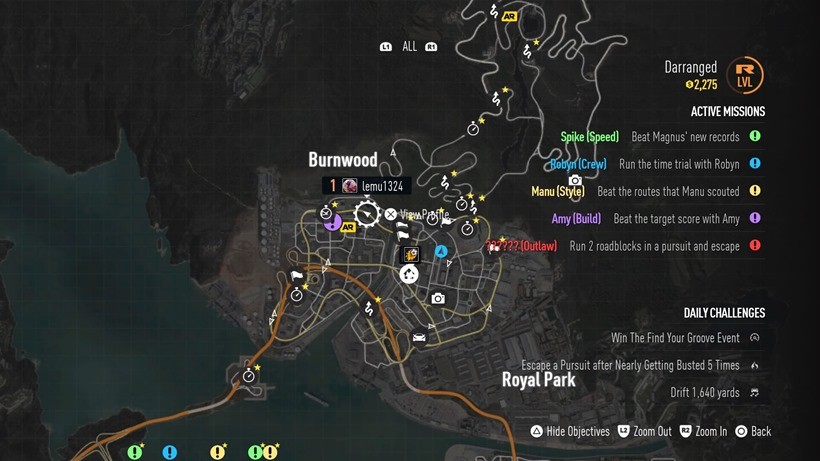 While the cops are decently aggressive and will leave you alone without harassing you for minor infractions like running a red robot or over a pensioner, upping your Outlaw score will involve you needing to bait them quite a bit before they decided to react with a heavier hand.
It's still a solid feature however, and combined with the Project Gotham Racing Kudos influence, it works well enough to keep the racing experience fresh. Between races however, you'll quickly become familiar with a crew of like-minded individuals who all exist to burn some rubber while they wait to hear of they'll ever get a shot in the next Fast 'N Furious film. They're all about impressing icons in the world of cars, such as that beardy Magnus Walker chap, Ken Block and his reckless disregard for the laws of physics or building a car with enough horses under the hood to impress Akira Nakai.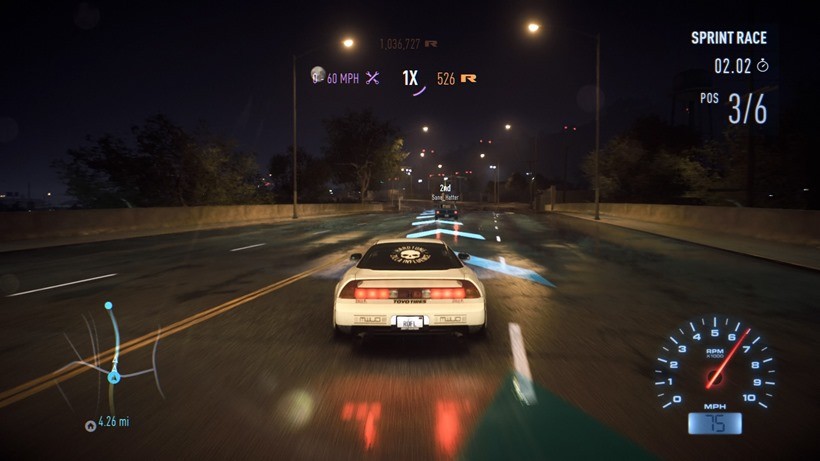 They're actually a great bunch in that cheesy manner that only EA can pull off when it comes to in-game cinematics, although Spike can take his trust fund attitude and drive himself off of a cliff, along with his constant attempts to be about as hip and happening as