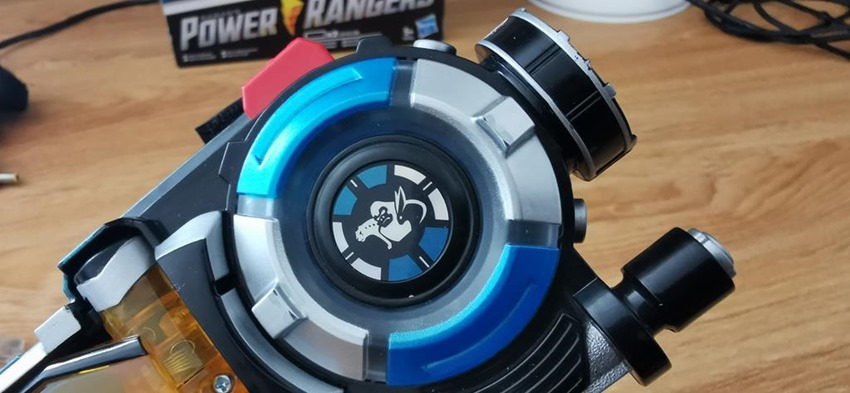 The path to happiness for anyone wishing that they could summon a gigantic robot animal with which to utterly smash you through any kaiju that threaten the planet, begins with three words: IT'S MORPHIN' TIME! For over two decades, that phrase has been the rallying cry for a select group of teenagers with attitude. Sworn protectors who fight for truth, justice and a chance to pilot wicked awesome Zords into battle.
And somehow, access to the Morphin Grid has somehow made its way onto my grubby and embarrassingly thin wrists.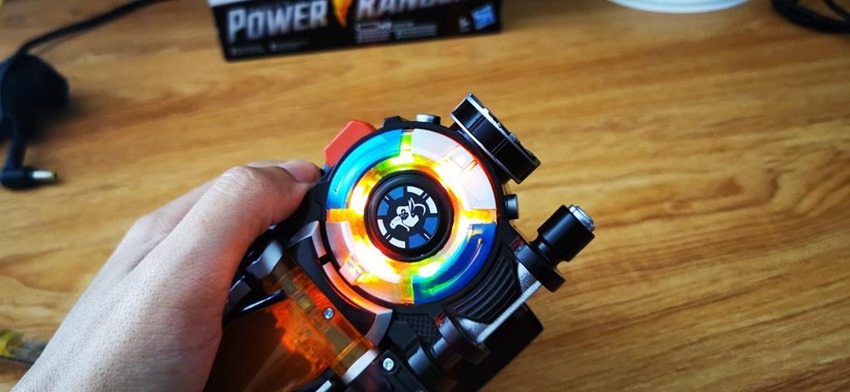 Or at least a replica of it has! With a new Power Rangers show airing this year under the guise of Beast Morphers, it was only a matter of time before Hasbro rolled out some cool role-playing merchandise. The Beast X-Morpher is that very titular piece of merch, a replica of the tool used by the current generation of Power Rangers to tap into the power of the Morphin Grid and transform into a colourful group of kaiju butt-kickers.
It's more than just a solid chunk of plastic though: In addition to it looking show accurate (which should please cosplayers on a budget), it also comes equipped with audio and visual extras. Power it up, flip the switch and you can activate over 30 sounds and phrases from the Beast Morphers show. You can even take things a step further by inserting one of three Morph-X keys, to unlock character-specific sounds and special effects, or you can be like me and wave the toy around like a pinhead as it emits all manner of other action sounds. Yes, I'm easily amused.
There's a whole lot of toy here to play around with, all in a single package that even comes with two AA batteries so that you can start playing with it straight out of the box. I mean your kid, yes your kid can start playing with it the moment they get it. Phew, dodged that bullet. If you've got a kid or you're a child at heart, then it may be nice to have a Power Rangers collection but it's undoubtedly awesome to tap into the fandom of the Morphin Grid with this fun new take on a classic tool in the fight against evil.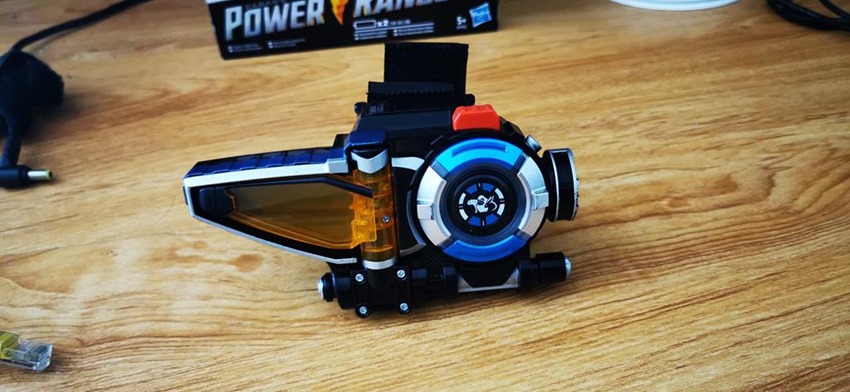 Rangers, it's go time.
Last Updated: November 28, 2019