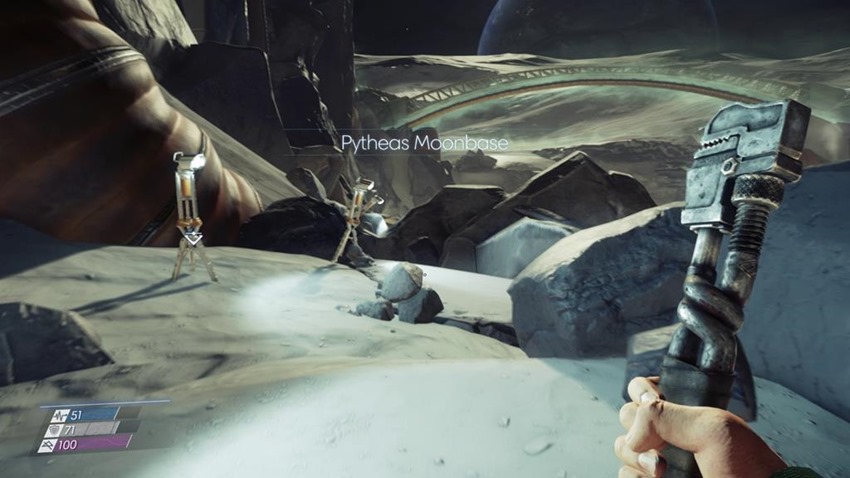 I'm skimming the surface of the Moon and I've run afoul of a hideous amalgamation of nightmare fuel that swims beneath the lunar sands. I am dead. I've scoured the inside of a cafeteria and have found myself swarmed by suicidal alien organisms that have a hate-on for me. I am dead. A lethal coffee cup that gnawed my face off. Dead.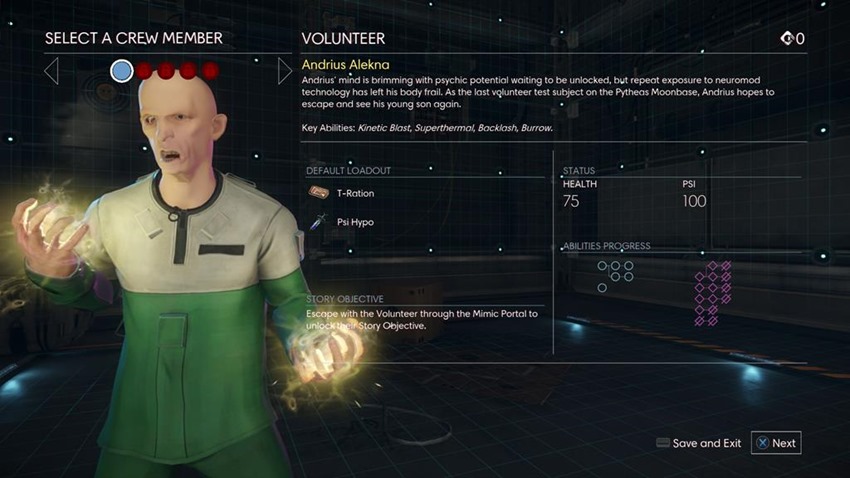 I've succumbed to radiation poisoning. Death. Swallowed whole by a malfunctioning hover trash-can that has sucked me into its gaping maw for a quick incineration. Dead. A suit breach on the dark side of the moon. Dead. I'm a living example of mortality ala A Thousand Ways To Die and yet I can't stop myself from venturing once more into the breach and trying again to prevent the inevitable.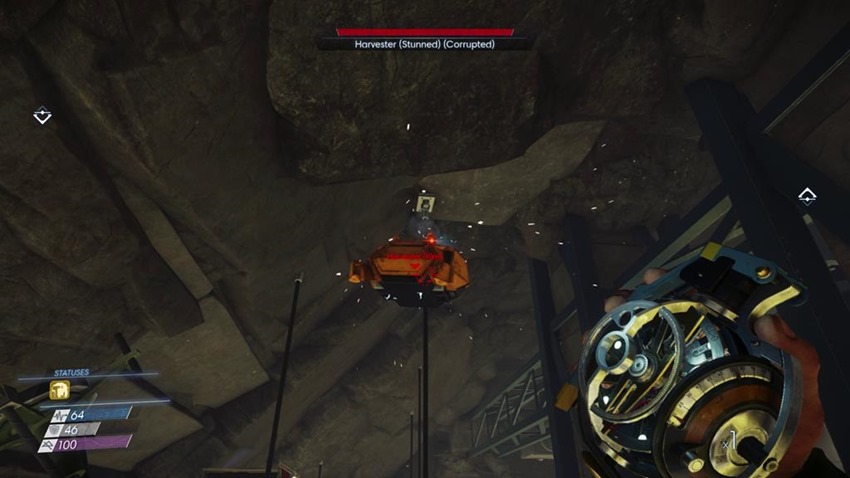 That's what Prey: Mooncrash is. A game of death and rebirth, as Bethesda's unexpected slice of new Prey content took everyone by surprise when it was revealed at E3 this year. Using the ideas of the roguelike genre, Prey: Mooncrash tasks you with sweeping away a fog of mystery that resulted in the moon base of Earth being overrun with the deadliest of predators from beyond our planet, horrendous Mimics that have perfected the art of hostility and are singular in their design to wipe out humanity.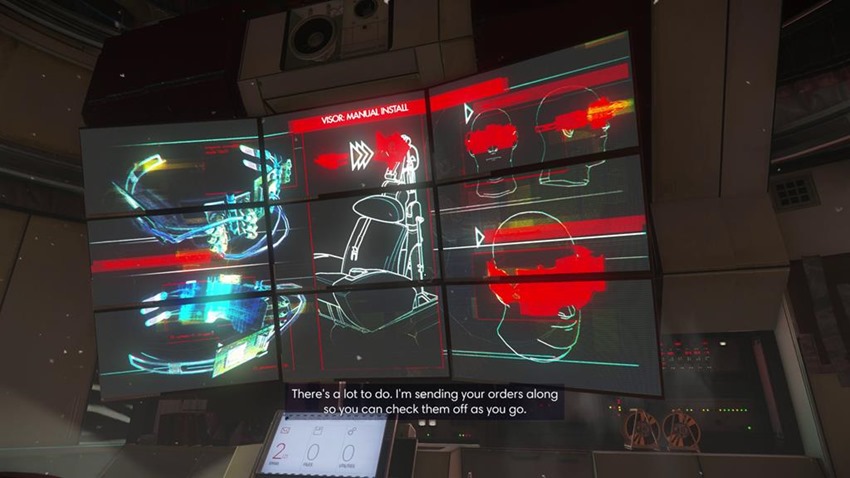 Which is where you come into play. Strapped to a chair and donning some bleeding edge technology that'll allow you to see exactly what happened, you're playing a game within a game as the clock ticks away. As one of five characters who can explore the base, the objective is simple: Run like hell, explore and survive long enough to get everyone out of the fated base after disaster struck it.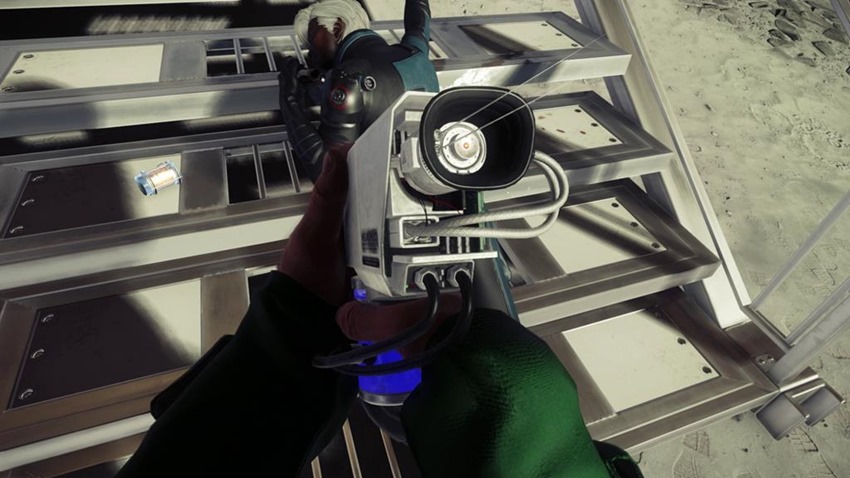 Which makes for five paths that you can follow as you unlock characters. The catch here, is that if you run out of lives in Mooncrash, it's game over. The simulation resets, the threats are randomised and the same approach won't work twice. While your ultimate goal lies in escaping with all five characters, it's not going to be easy and actually succumbing to the new dominant species in the solar system is actually recommended.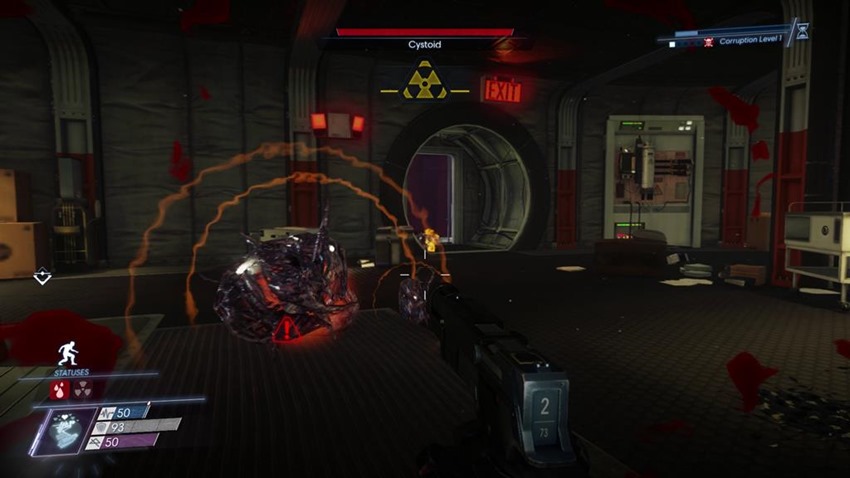 Prey: Mooncrash is very much a game that is the sum of its parts. Every upgrade lasts beyond the pale veil of death, every character once unlocked can alter the paths of other unlucky moonbase participants and learning which aspects of the simulation remain fixed in place helps create a golden path. The reset itself isn't drastic, focusing rather on new placements of enemies instead of wiping the changes that you've made to the moonbase.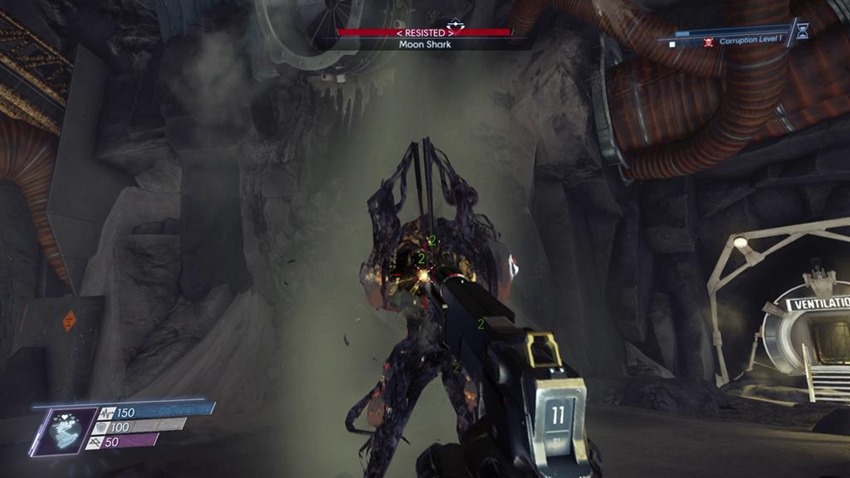 Which in turn, creates a game experience that resembles a mixture of Metroidvania and roguelike influences. With every neuromod discovered, you're that little bit stronger for the next run and your skills are sharpened further. The caveat here is that you'll need to purchase whatever equipment you start a new run with to help you along, something that relies on accrued points from the previous version of the simulation and thus makes you cast a warier glance at your resources as you use them.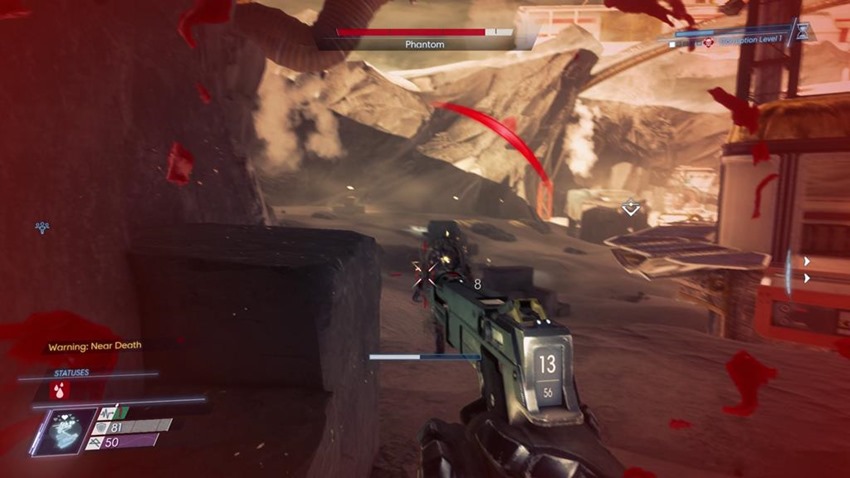 That makes for a tighter, leaner and meaner experience overall as you won't know exactly what it is you're facing, but rather that you're going to have to pave the way for the rest of your team to make it to you in one piece. You can't take your time either in Mooncrash, as dilly-dallying results in the simulation becoming more corrupted and adding tougher, nastier Typhon threats to deal with along the way in periodic resets.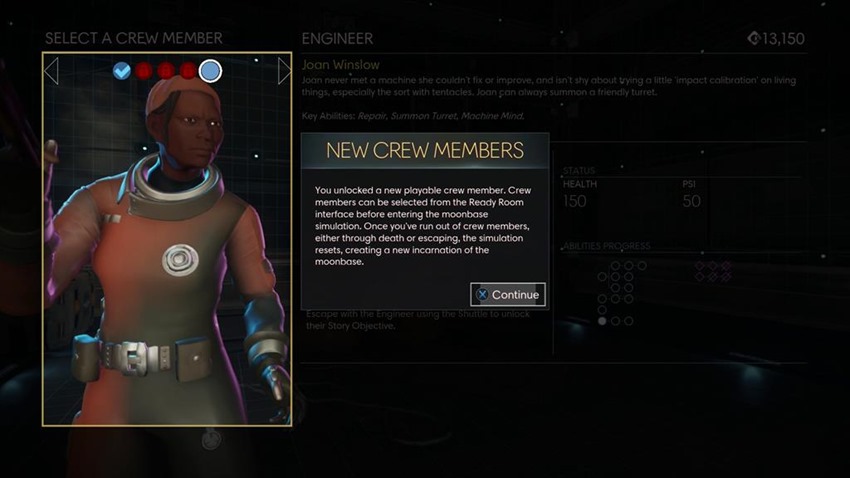 What I'm saying is, is that Sweet Sean Connery In Underrated Sci-Fi Classic Outland it's good. New elements like weapon degradation makes the experience that much more challenging, every room in the level is filled with an absurd amount of detail and body traumas can be a bastard to deal with. It's immersive stuff, asking the player to think before they act and picture a lengthy endgame to see all five characters pull through to the very end.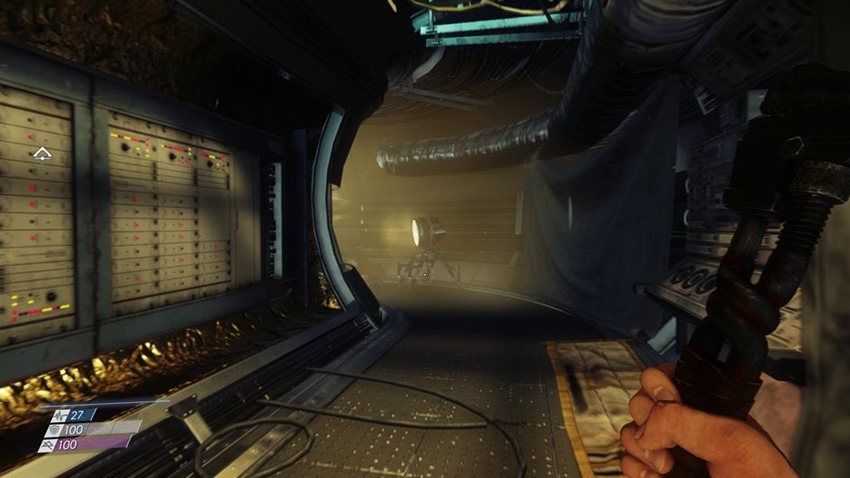 All of this content, and hours later I feel like I've barely scraped the surface of Prey: Mooncrash's gravitational pull. Just keep a close eye on the coffee cup, alright?
Last Updated: June 26, 2018
Prey: Mooncrash

If at first you don't succeed and find yourself horribly mauled to death by a lunar landshark, try try again. Prey: Mooncrash takes the core elements of Prey and tweaks them to provide a new and immersive experience that offers a fresh new spin on Arkane Studio's fantastic game of spacebound paranoia.

Prey: Mooncrash was reviewed on PlayStation 4