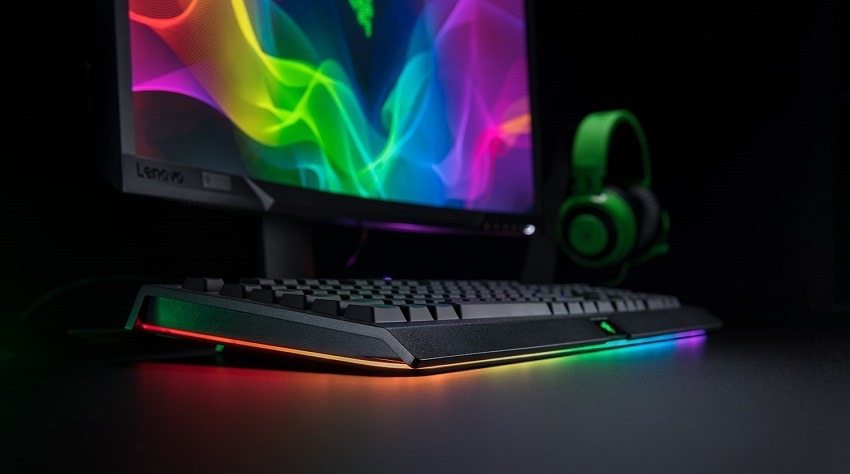 There are two trends that Razer has become synonymous with. One, putting RGB lighting into anything and (nearly) everything that they sell. And two, building a growing line of well-established gaming peripherals that now cater to almost any end of the market. In the Razer Cynosa Chroma keyboard, those two themes couldn't stand out louder. The Cynosa is a well-built, affordable keyboard that feels surprisingly comfortable and looks professional in the right conditions. It makes some concessions to get there, but being able to vomit out a rainbow of colours isn't one of them.
As the name implies, the Cynosa Chroma has the ability to swing from obnoxiously colourful to surprisingly subdued in a matter of seconds. Each key is individually lit and can display an array of 16.8 million colours, all of which is customisable through a desktop app. You can have your country flag represented on your desktop ahead of the World Cup, or have colours splash out in reaction to a keystroke (my favourite mode). Everything from the burning embers of a fire to the truly distracting waves of rainbows is catered for here as it has been in the past. If you've wanted something on your desk to scream "gamer", the Cynosa ticks that box.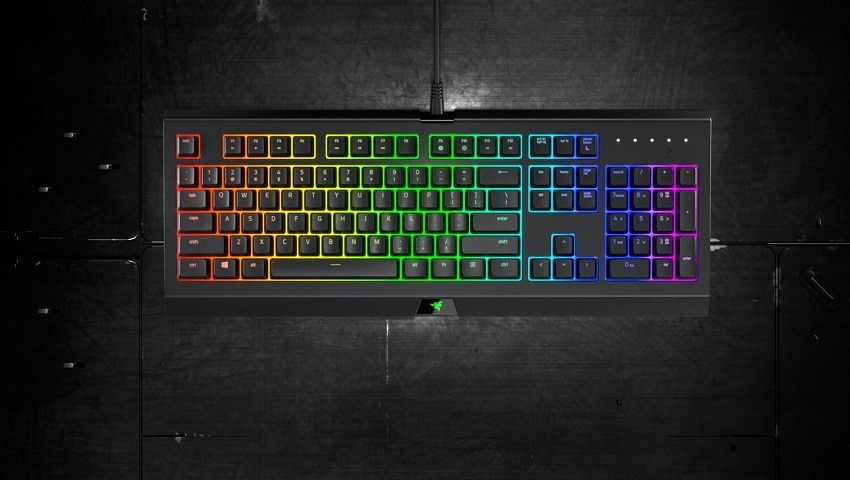 But, it also doesn't if you so want it too. the Cynosa feels lighter and looks smaller than the standard Razer keyboards, many of which draw their design inspirations from the incredibly successful Blackwidow line. Without all the colours on display the Cynosa is an attractive black slate, with regular keyboard fonts and a sleek design not giving away its gaming interior. This allows the keyboard to work within an office setting should you so want it to, and its desk footprint won't have you looking for additional mouse space either. It's subtle when it needs to be, which can't be said for many other Razer lines.
While the design holds up to Razer's finest, performance is where the Cynosa starts showing why it's so affordable. Instead of any variant of mechanical keys, the Cynosa instead uses mesh membrane keys to curb the cost. That's fine if you've never used a mechanical keyboard, especially given how comfortable the membrane keys are in work. Typing on them is just fine, and I found myself adjusting to the layout pretty quickly. They are also very quiet, making them perfect in any situation possible.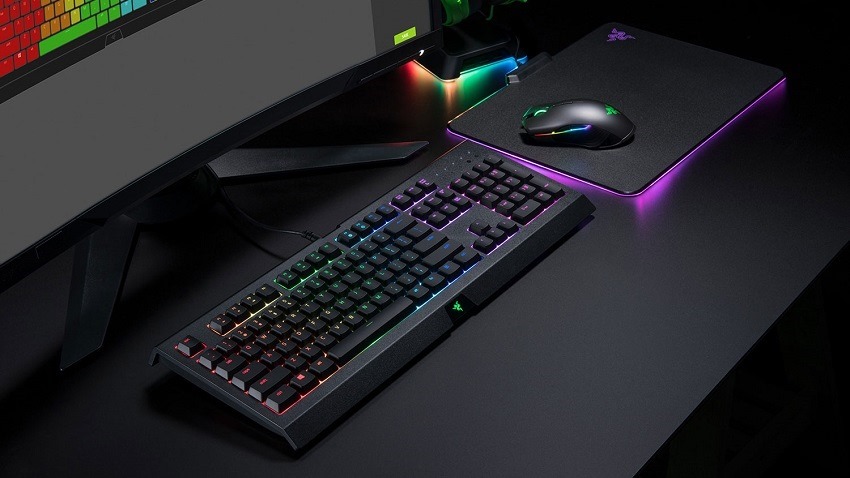 But the omission of the tactile feel of mechanical keys bottoming out should certainly be a reason for pause. Most of Razer's other keyboards use their own proprietary switches, which feel close to Cherry Blues in more traditional ones. That click at the end of every keystroke is missed on a membrane set, and makes feedback less prominent. If you're looking for something to up your game, the Cynosa isn't it. But at just $60, it shouldn't be the keyboard that delivers that either.
Smaller concessions pack on the slight disappointments. Instead of an n-key rollover, the Cynosa only supports up to 10 keys at a time. For fast-paced games that could potentially be a problem, but it's still a high enough number to not be an issue in most situations. Media keys and dedicated macros are also missing, although you can program any one key to perform whatever function you choose using Razer's desktop software. It's a middle-ground, and still one you need to start weighing up against the cost.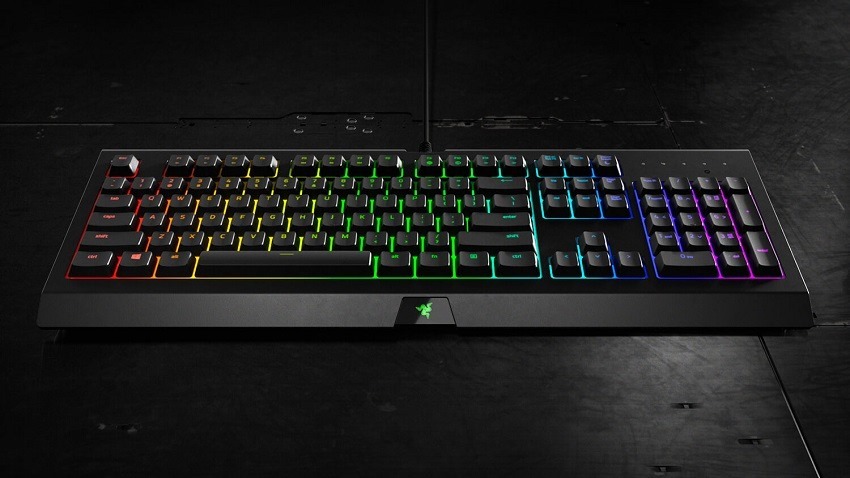 But that's where the Cynosa really wins. It's a ridiculously cheap keyboard with an admirable build quality and a variety of options when it comes to lighting and programmable features, more so than you're likely going to find better than in this price bracket. The RBG lighting, in particular, is special, offering no difference to other Razer lines and delivering the millions of colours you'd expect from a premium gaming peripheral.
But you'll need to really ask yourself if you're ready not to make the jump the mechanical keyboards. Going back to membrane is a tough choice, even if its implementation is pretty well done with the Cynosa. If you're looking for a keyboard that can be used in any situation under the sun, the Cynosa is a great pick. Just don't expect it to revolutionise the way you look and feel with keyboards. More expensive options are more suited to jump a tier like that.
Last Updated: May 29, 2018
Razer Cynosa Chroma

The Razer Cynosa packs in industry-leading features into a durable shell for a low cost, but the exclusion of mechanical switches and n-key rollover might give you pause over an impulse purchase